Valentina Shevchenko was stretched to her limits at UFC 275, but she emerged victorious in a hard-fought battle with Taila Santos. Through all five rounds, it was a back-and-forth grudge match, but Shevchenko's push in the second half of the fight helped her clinch the victory, although on a split decision on the scorecards. Shevchenko was awarded the fight by two judges with scores of 49-46 and 48-47, while Santos was awarded the bout by a third official with a score of 48-47.
That was still enough for Shevchenko to retain her championship, breaking Ronda Rousey's previous record of six consecutive title defenses in the UFC women's divisions. The fight did not go the way most fans would have expected. Valentina being the dominant force she is in the UFC, many wouldn't have predicted that Taila Santos would go toe-to-toe with the flyweight queen at UFC 275.
Related:- "Valentina was lucky"- Fans expressed their disbelief as Valentina Shevchenko got the better end of a split decision against Taila Santos at UFC 275
"You can see more damage on her face"- Valentina Shevchenko states the rationale behind her victory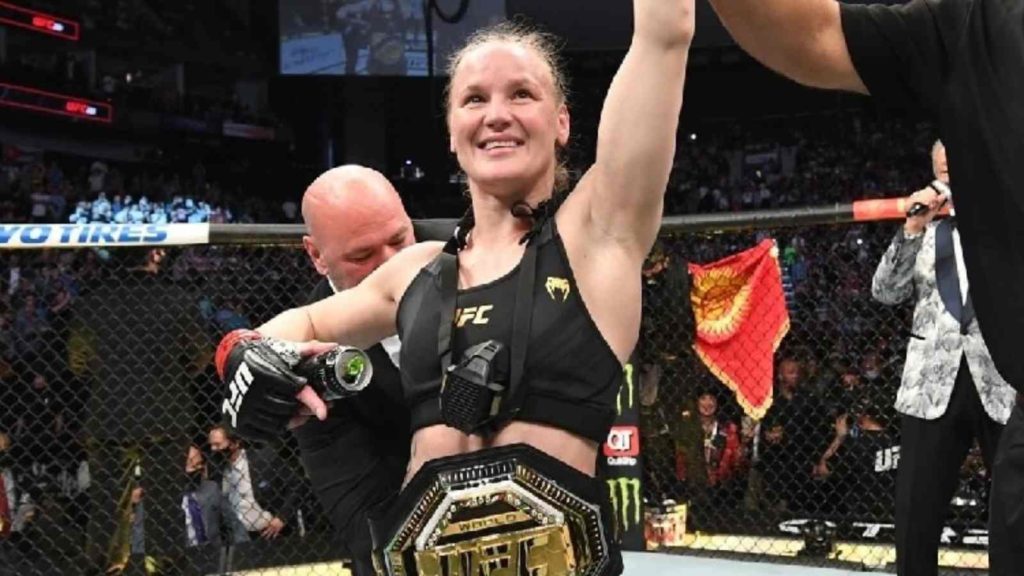 The scorecards showed the razor-thin gap between the two, yet Valentina Shevchenko successfully defended her title in the fight of her career. When asked about her performance and the fight in general if anything was surprising to her in that fight she mentioned that she expected from the get-go the skillset Talia Santos brought and at no given moment in the fight she feel in danger. During the post-fight interview, she stated, "I didn't feel trouble, So no, More than that she kind of like was active and me being in that position was striking and felt how she react as it was hurting."
She further stated that her win is well deserved by stating, "You can see more damage on her face, more and more. No matter what position you have to work your job." Valentina Shevchenko disclosed that she had a foot injury when she defended her women's flyweight belt against Taila Santos at the UFC 275 pay-per-view event. The event's co-headliner featured Santos and Shevchenko, who fought in the Singapore Indoor Stadium in Kallang, Singapore.
Also read:- Valentina Shevchenko reveals she avoided her signature victory dance as she walked into UFC 275 with an injured foot
Also read:- "Had it 3-2 for Santos," Cris Cyborg, Aljamain Sterling and more react to Valentina Shevchenko's razor-close victory against Taila Santos at UFC 275