Back in 2016, UFC president Dana White imitated his longtime friend and coworker Joe Rogan by trying his hand at stand-up comedy. As unbelievable as it may seem, it is real, as can be seen in a recent Instagram viral reel.
In an appearance on a Laugh factory show in Los Angeles. White hilariously started the show by saying anybody that laughed at his joke would get free tickets to UFC 200. He then went on to make a joke about his sex life saying, "Married the same women for 20 years…early stoppage is my s*x life… I know little bit about boring fights, my s*x life is like a fight between two wrestlers, I jump in there I grind a lot till everybody loses interest." 
Dana White has been married to Anne white since 1996 and has three kids together. It was absolutely shocking to hear the UFC president casually joke about his sex life. He made this venture into standup comedy as a part of the show "Dana White: Lookin for a Fight". During his performance, Matt Serra and Din Thomas were also present in the club and were also part of the show.
Read More: Joe Rogan finds Israel Adesanya joking about the CONTROVERSIAL referee Steve Mazzagatti hilarious
Here is what else happened on that episode of "Dana White: Lookin for a Fight"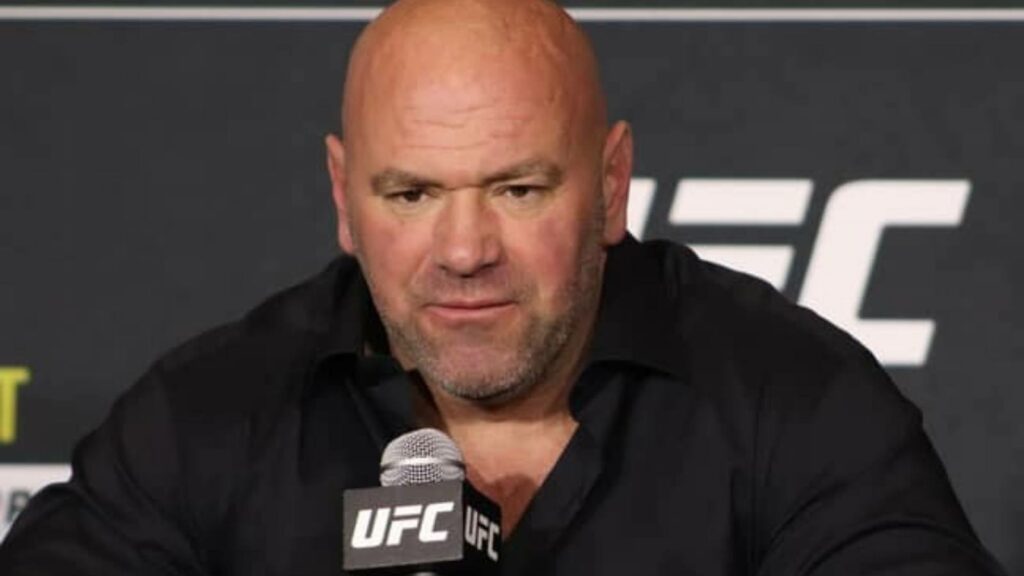 Dana White was joined by Matt Serra and Din Thomas on the show. Dana White admitted being nervous about his stand-up performance on the show. He also acknowledged getting some outside assistance. Tony Hinchcliffe, Joe Rogan's close friend, helped White with his performance. White said that Hinchcliffe had written all of his jokes and guided him with the delivery of jokes
Later in the program, White and the company explored LA's most well-known locations. They first landed at Randy's Donuts, one of the most well-known restaurants in the locality where they learned how to prepare doughnuts and fill them with jelly.
Also Read: Dana White loved "bada**" Elon Musk for going against the California government during COVID-19 outbreak
After that, they had dinner at Crossroads, a vegan restaurant in Los Angeles. The three were at first apprehensive to indulge in vegan treats, but they quickly changed their minds after getting a bite of it. They later joined Nate Diaz to attend a basketball game held to generate revenue for a charity. The show ended with the trio attending a Real Fight Arena event where they were to scout new talents.
Also read: "They said I care about money more than human life" – Dana White absolutely RIPS the New York Times on "Tucker Carlson Tonight"