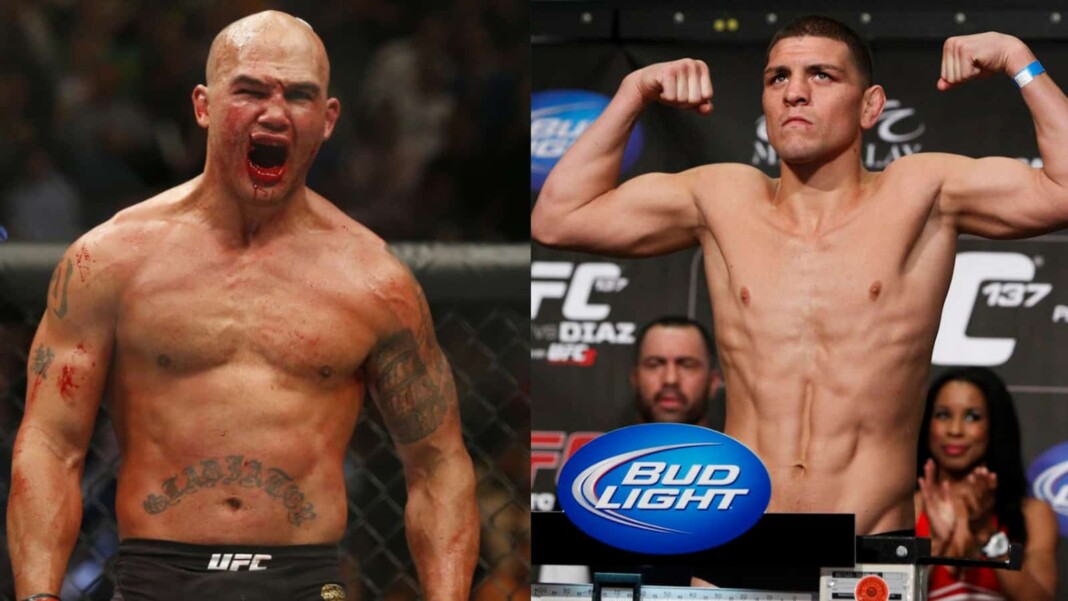 Nick Diaz will return to take on "The Ruthless" Robbie Lawler after 6 years of absence. This rematch took 2424 in the making and was booked as the co-main event of UFC 266 at the welterweight.
According to some sources, the match has been changed from a welterweight contest to a middleweight contest. It would still be a non-title fight for five rounds. The exact reason for this change hasn't been disclosed yet, but it looks like both of them agreed on not cutting too much weight, and take on the fight at 185 pounds instead of 170 pounds.
Diaz is on a two-fight skid, and Lawler is on four. Diaz knocked Lawler out in the first match at UFC 47, and he plans on doing the same this time as well. Diaz also claimed he would call out the former lightweight champion Khabib Nurmagomedov if he wins this fight.
Robbie Lawler states the loss against Nick Diaz completely changed his life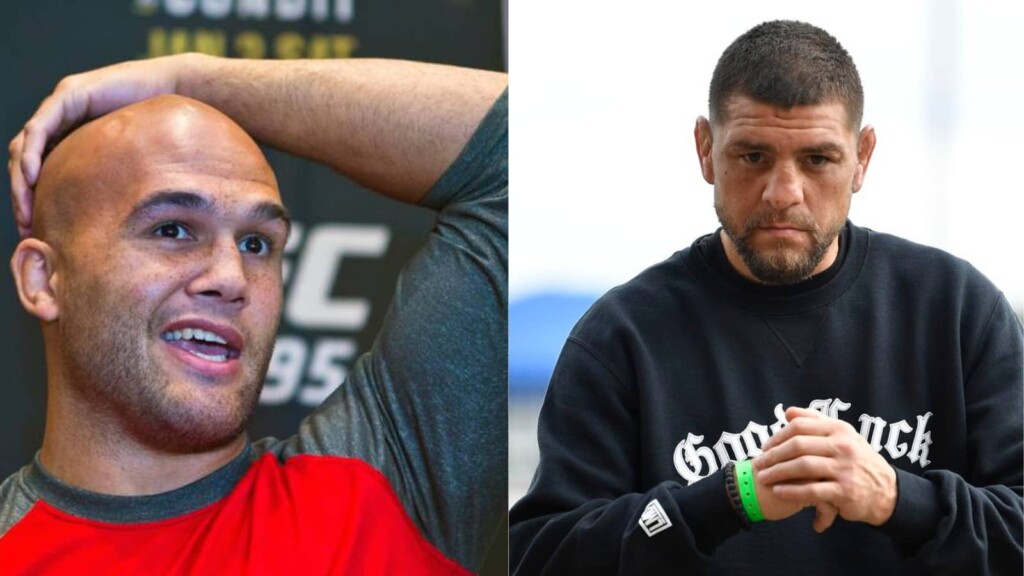 The former welterweight champion, Robbie Lawler took his time out from the sport after a series of losses, he was on a four-fight skid and wasn't planning on entering the octagon anytime soon. Everything changed when he was provided with an offer to get his revenge against Nick Diaz, and according to Lawler, it was the only fight that could've motivated him to get back inside the octagon.
He said, "If I'm not excited about it, then whatever. If I'm excited about it, I'll put in the time, get in there and grind away. I'm gonna be training, but there's a different level of training for a big fight. And I want time in advance, eight to 10 weeks of putting in the time. Nick Diaz is a name that got me to put stuff down, get in there and focus. You never know."
"It's been 17 years," Lawler said. "I thought a couple of years after that, even five years after that, maybe. But definitely not at this stage. It's been a while since anyone's even brought his name up as far as potential fighters."
Also read – UFC 266: Nick Diaz vs Robbie Lawler 2 Prediction, Odds and Fight Preview