Colby 'Chaos' Covington has been calling his former teammate Jorge 'Gamebred' Masvidal for a long time. Along with that, he is claiming that Masvidal is hiding from him.
In his latest interview with Submission Radio, Covington says that after he finished Tyron Woodley, UFC planned to make him and Gamebred coaches for TUF but Masvidal turned it down.
Covington says, "So, the UFC offered him a seven-figure payday, an Ultimate Fighter gig, this heated rivalry, he only reason I wanted to fight Jorge 'Street Judas' Masvidal, we got a vendetta and it needs to be settled, and it's an easy payday for me, and I was willing to go back."
"But it's because of the way he was running his mouth. He said I was fragile, he said he would knock me out, he said he would baptize me to people close to me, you know, saying 'let's fight in the parking lot' in our old gym, let's go fight in the parking lot at publics, trying to act tough at events in front of Dana."
"Like, 'hey, I'll beat Colby's a**,' this and that. That's the only reason I was willing to go backward, cause there's a legitimate personal beef there. This is deeper than just a fight, this is a broken friendship, a complete rivalry now. But what can I do about it? He doesn't want to fight. He's scared to fight. He knows what would happen if we fight."
"After I fought Woodley, Dana White, Hunter Campbell called me, they wanted to get the fight done in December/January, I was on board, I agreed, I put the pen to paper. But Jorge Masvidal was nowhere to be found. He was hiding."
"Him and Malki were hiding. They want nothing to do this me. They know what happens when they fight me, it doesn't end well for them."
Covington is sure he will cross paths with Masvidal one day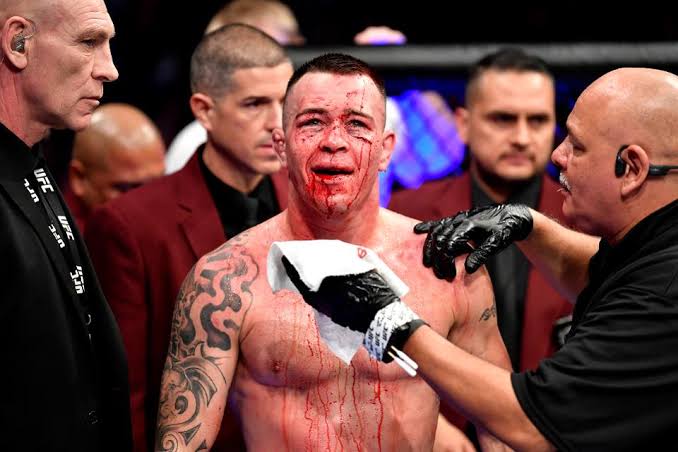 Chaos stated that no matter how hard Masvidal tries to hide from him but he is sure they both will cross paths one day and he'll give Masvidal hell of a beating.
Covington added, "So, they've been ducking me, and they wanted that fight then. And then after he turned down January, they were like, ok, well let's do the Ultimate Fighter. You know, we can start taping in May, you guys fight as the pay-per-view main event at the end of it in June."
"And it would have been perfect because I am Jorge Masvidal's father and I know Father's Day is in June, so it would have been a two-for-one special. I would have beat his a**, spanked my little son and I would have got a happy Father's Day."
Also Read: "I think Stipe Miocic is the GOAT of the heavyweight division," says Curtis Blaydes as he is ready to clean the division to meet him