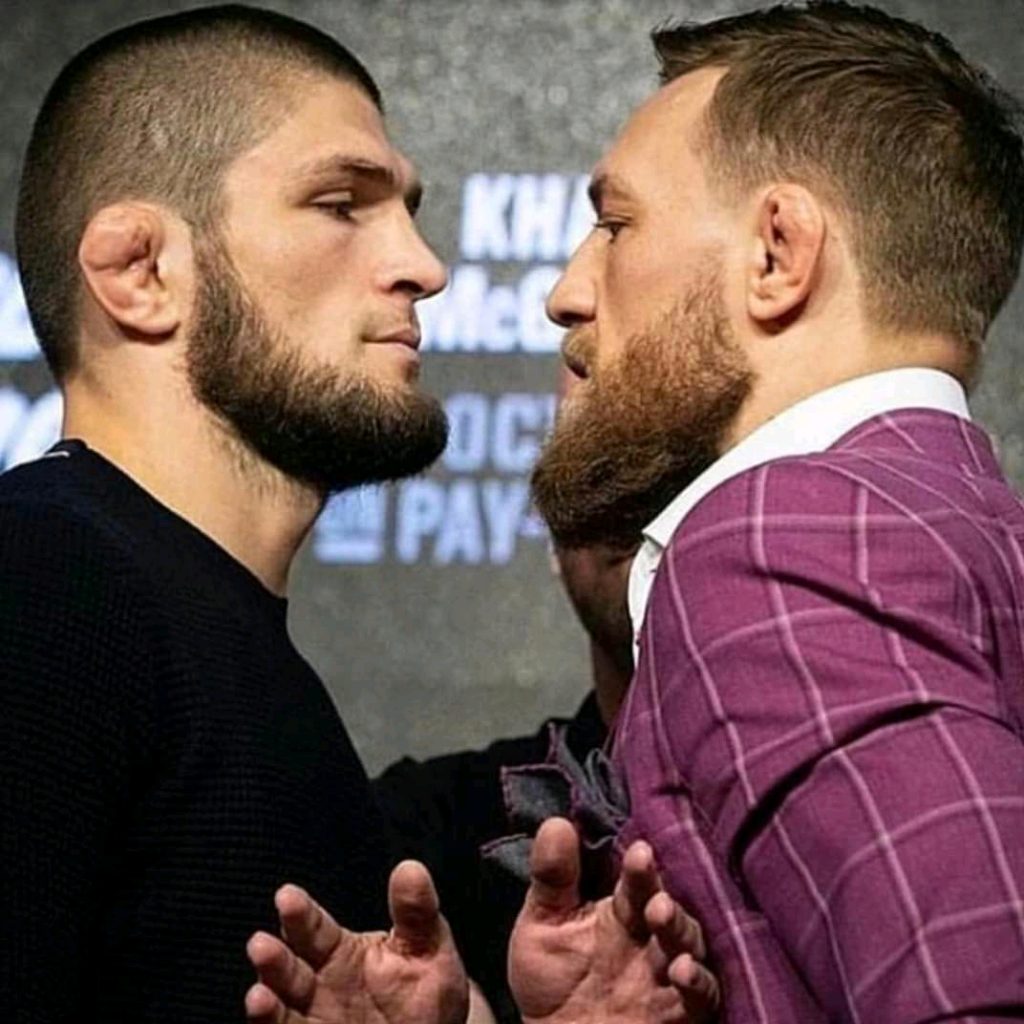 UFC President Dana White seems to still believe that Conor McGregor vs Khabib Nurmagomedov is possible.
However, to make this fight possible, Lightweight King Khabib Nurmagomedov will have to beat Justin Gaethje first. Both the fighters are 31 years old.
Khabib demolished Conor McGregor at UFC 229 in 2018
As Khabib stands with an unbeaten record of 28-0, he aims to make it 30-0 and retire. Speaking about the same, Dana White was asked who would be Khabib's next challenger if he beats Gaethje.
To this question, White replied, "He is fighting Gaethje next. I don't know who his last fight would be to make him 30. I don't know." He further added, "I mean listen, [on the] Conor McGregor fight. I know Conor has always wanted that fight since the last one, I mean that is the fight to make." 
He didn't tell anything for sure except that the Khabib vs Gaethje fight was sure. Khabib defeated McGregor in just four rounds in 2018. But the post-fight brawl later had fuelled the demand for a rematch between the two.
Khabib will likely choose St-Pierre over McGregor
McGregor retired from the sport third time last month in four years. However, Dana White agreed that McGregor could return but Nurmagomedov would choose Georges St-Pierre over Conor McGregor if given a choice.
GSP retired last year as not having fought since 2017 when he had won the middleweight belt. Dana White has said that he would honour Khabib's choice if he asks for a fight with GSP to end his career.
But White would honor Nurmagomedov's wish if he was to ask for a GSP fight to end his career. He said, "Sure yeah, it's the last fight of his career the guy, the guys been great. He's been great to the company, he's been great for the sport."
"And, I like Khabib Nurmagomedov a lot and I would do anything Khabib wanted to do," Dana White added.
Also Read : Conor McGregor responds to Joe Rogan's post; Says "Chill bro I'd a hangover"