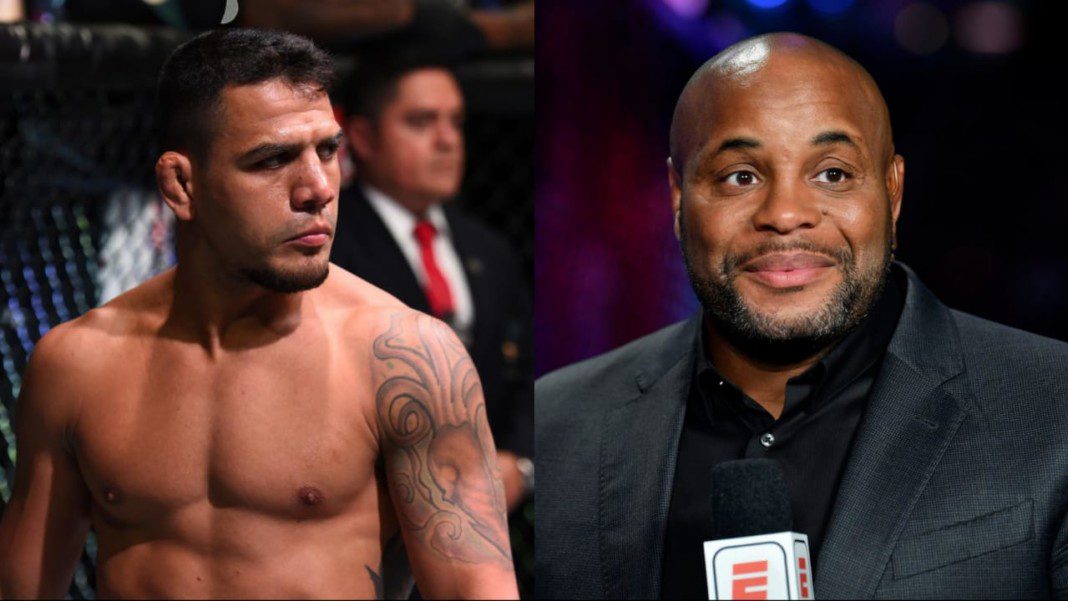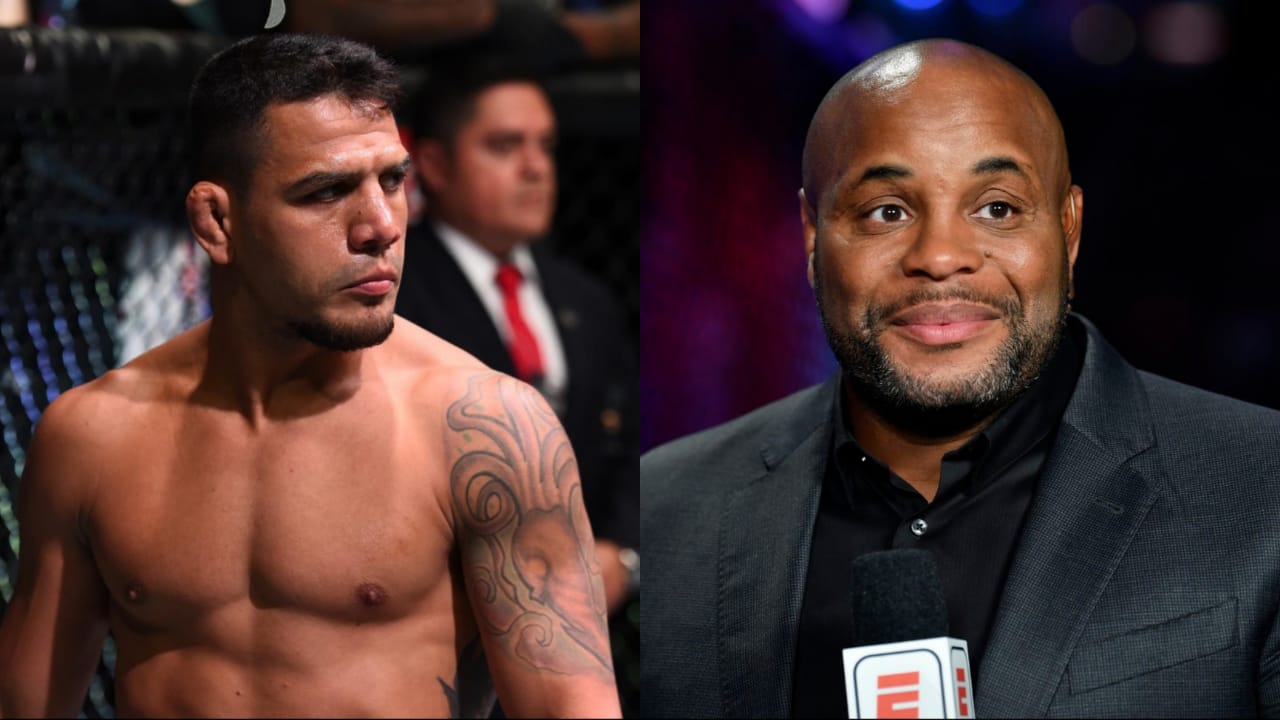 Daniel Cormier recently posted his pick of the "Best Boxers in the UFC" his list contained quite a few surprising names, and UFC fighters didn't shy away from expressing their opinions over DC's post. Nate Diaz and Dillon Danis even got into an altercation over this.
Another fighter who trolled DC for this, was the former champion, Rafael Dos Anjos, he wrote, "I'm surprised DC didn't put Khabib and Islam on this list." Many people accused DC of being partial towards his former teammates, RDA was supposed to face Islam Makhachev but the fight was called out because of some unfortunate circumstances.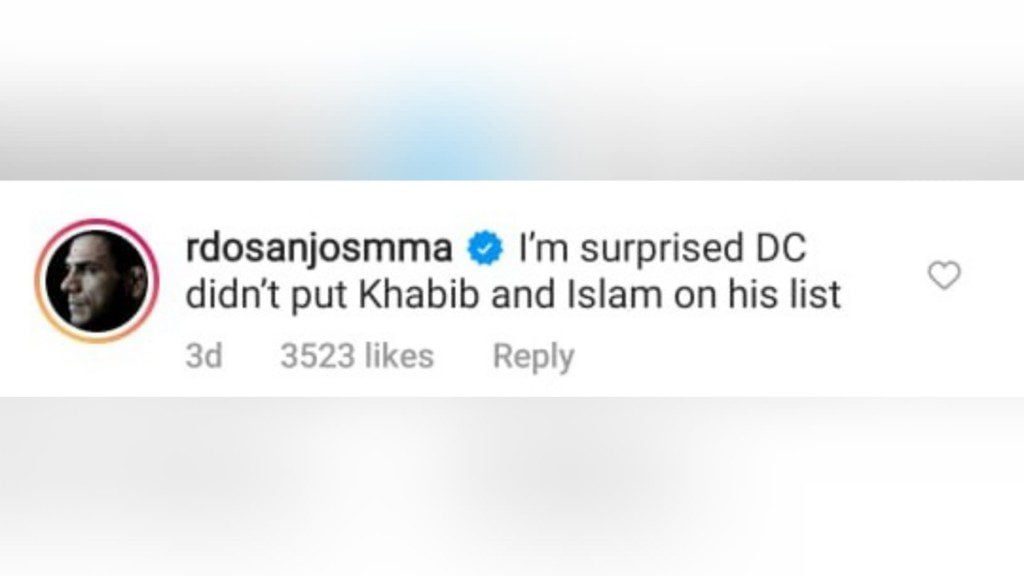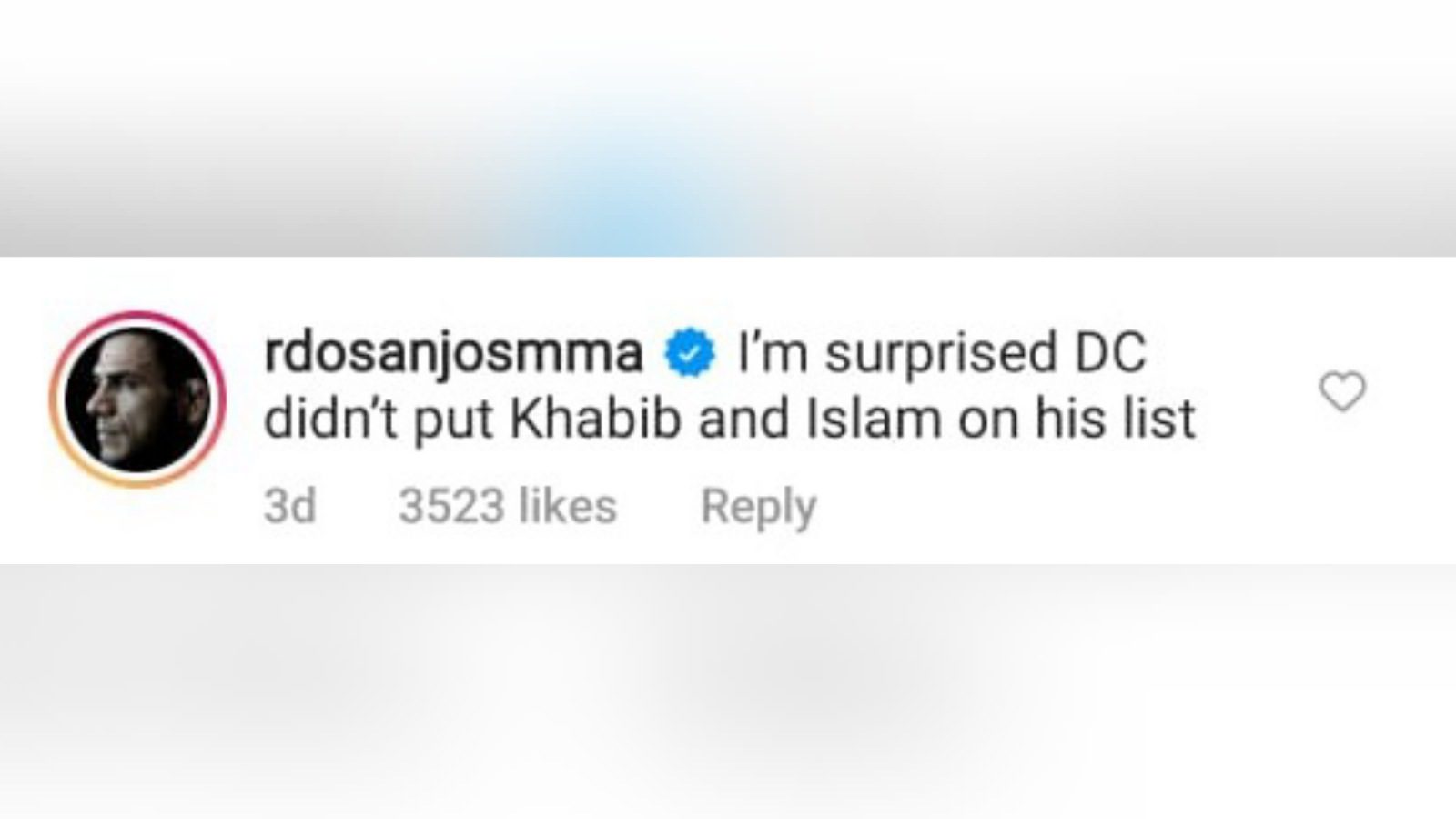 A little while ago, Justin Gaethje accused DC of being partial towards Makhachev, DC defended himself by saying,  "I don't mind addressing this whole bias thing. I think it's absurd. I don't agree at all. I think it's absurd and if you ask me if I am biased towards Islam Makhachev or Khabib Nurmagomedov – guys, I have called Khabib's fights, Luke Rockhold, Deron Winn, Islam Makhachev, I've called all of their fights and I feel like I have done their opponents justice."
"There is no bias," Daniel Cormier denies any allegations of being biased towards anyone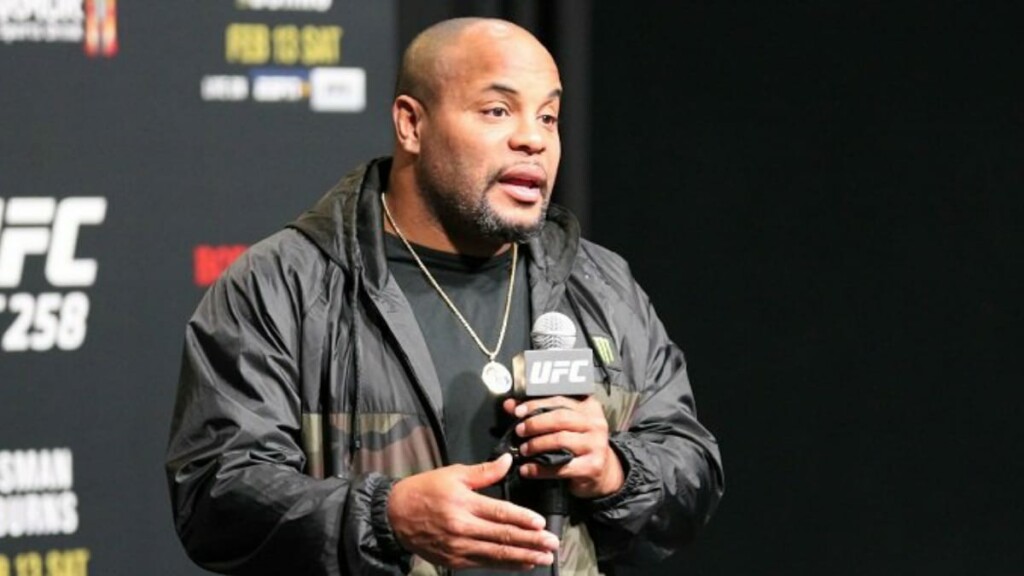 During Islam Makhachev's recent fight against Dan Hooker at UFC 267, former interim lightweight champion Justin Gaethje thought DC's post-fight interview with Islam was inappropriate and he shouldn't have asked him about the title shot.
These two exchanged some words over Twitter, and things got a little out of hand, now DC has stood up for himself, and he said, "How could I be biased to Islam? What could I have possibly said positive about Dan Hooker in that fight? There is no bias whenever a fight is clearly on one side. That's where it becomes a bit much for me and that's when you start to understand and realize why the people from the outside, their opinions don't matter as much because they make those types of claims."
Also read – "I understand the difference to separate myself from that," Daniel Cormier fires back at critiques for claiming he is biased during his commentary