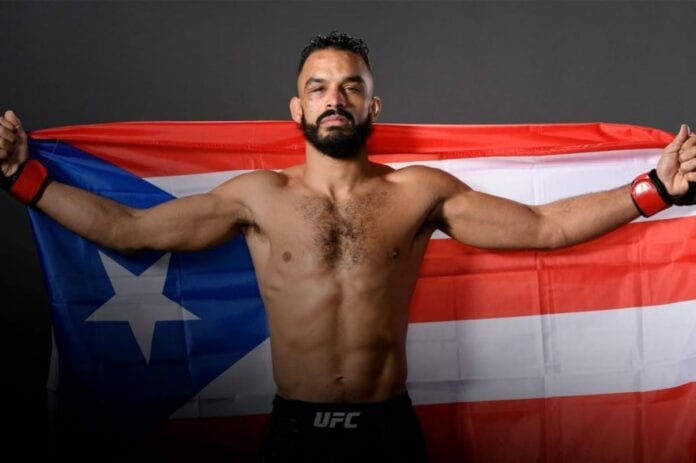 Rob Font is fully aware of the challenge that is presented to him this weekend. Font is headlining the main event of UFC Fight Night 188 this weekend and he would love to end the fight with a 'W'.
Rob Font takes on former bantamweight champion Cody Garbrandt at the main event this Sunday. Font is fully aware of the danger that Cody poses so he would not like to look past this fight certainly. The fight takes place at UFC Apex and can be streamed via ESPN+. This is his first main event bout ever since he joined the promotion in 2014.
Ahead of his big fight, Rob Font was kind enough to talk to the reporters on media day at UFC Vegas 27. He spoke about his opponent Cody Garbrandt, his aim to get a title shot, and the current situation at the bantamweight division. "This feels right," Font told MMA Junkie at UFC Fight Night 188 media day on Wednesday.
"This is what I've worked so hard for, and I'm excited to finally be here. (I was) starting to think I'm Santa Claus coming around once a year in December. I finally put three (wins) back-to-back, finally beat a top-five guy, and finally here in the main event versus a guy in Cody Garbrandt, a former champion, a big name, and a scary fight," said Rob Font.
Rob Font says he will be patient for the title shot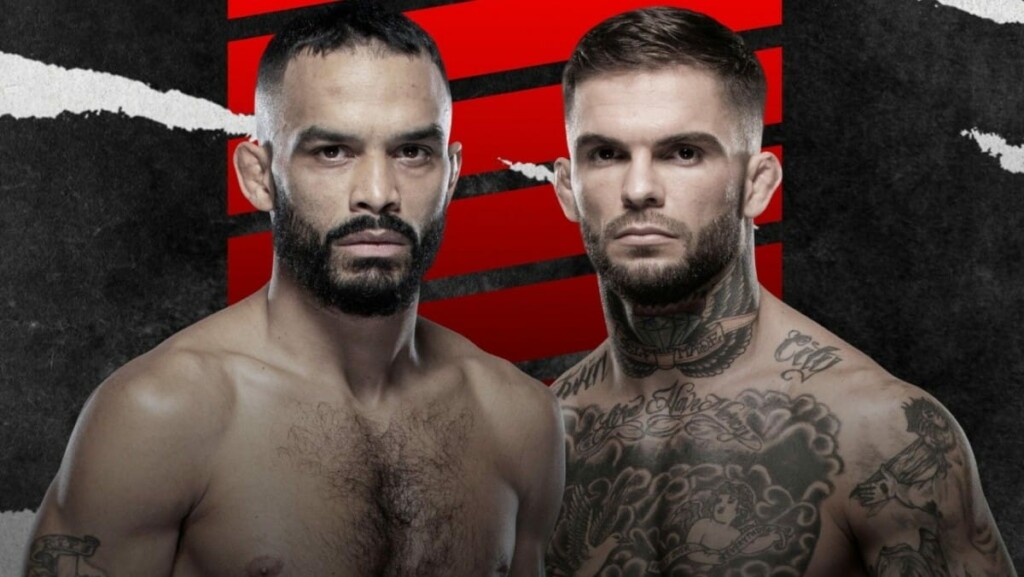 Rob Font does not question Cody Garbrandt's inactivity and believes he is still one of the top fighters in the division. "One hundred percent (he's still dangerous)," Font said. "You saw what he did to (Raphael) Assuncao, man, that was pretty cool. He's dangerous. He's had the belt, so he's tasted it. I'm pretty sure he's dying to get that back, but so am I. I'm dying to just fight and then obviously to get into that talk about fighting for the title, as well."
Rob is coming off a three-fight winning streak and will surely enough look to make it four. The fighter sure has his eyes on the title shot but is patient enough to see what cards he is dealt with in the future. "I obviously would love the title shot; I definitely think we've got to see how Cory Sandhagen and T.J. (Dillashaw) plays out," Font said.
"Technically, T.J. didn't lose the belt. Cory's on fire, though. He's probably the most dangerous guy in the division. I want to see how that plays out. But I'll be patient. I definitely don't want to fight backward, so we'll see. I'm focused on Cody because this guy is dangerous, and I'm not looking past him at all, and I'm taking him very seriously," Rob ended.
Also read: "I don't want this to be the end," Chris Weidman gets emotional talking about his uncertain future in fighting