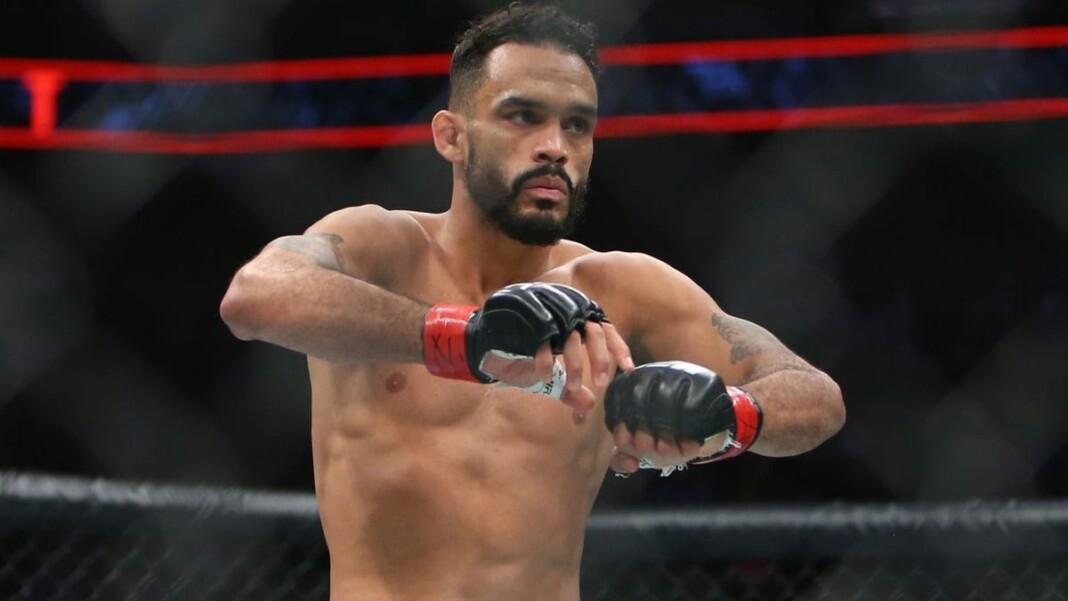 Rob Font came out in flying colours from his first ever main event win against former champion Cody Garbrandt. But the happiness didn't last long as the bantamweight contender was put on the list of "suspect substance abuse" by the United States Anti-Doping Agency.
Rob Font defeated Cody Garbrandt at UFC Vegas 27 in May. That was his first-ever headliner under the UFC banner. The fighter from New England won via unanimous decision putting him among the pack of title contenders. But soon he was one of the names posted by the Nevada Athletic Commission's list "for possible action" on May 22. He tested positive for 4-Chlorophenoxyacetic acid, a metabolite of meclofenoxate.
Meclofenoxate is a banned substance from the UFC's prohibition list. But the USADA has now overturned their decision as further investigation in World Anti-Doping Agency laboratory proved that he despite testing positive, Font had not consumed any illegal substances. Font's manager later clarified the drama via a statement that he released on Friday.
Rob Font's manager releases statement on Friday regarding his suspension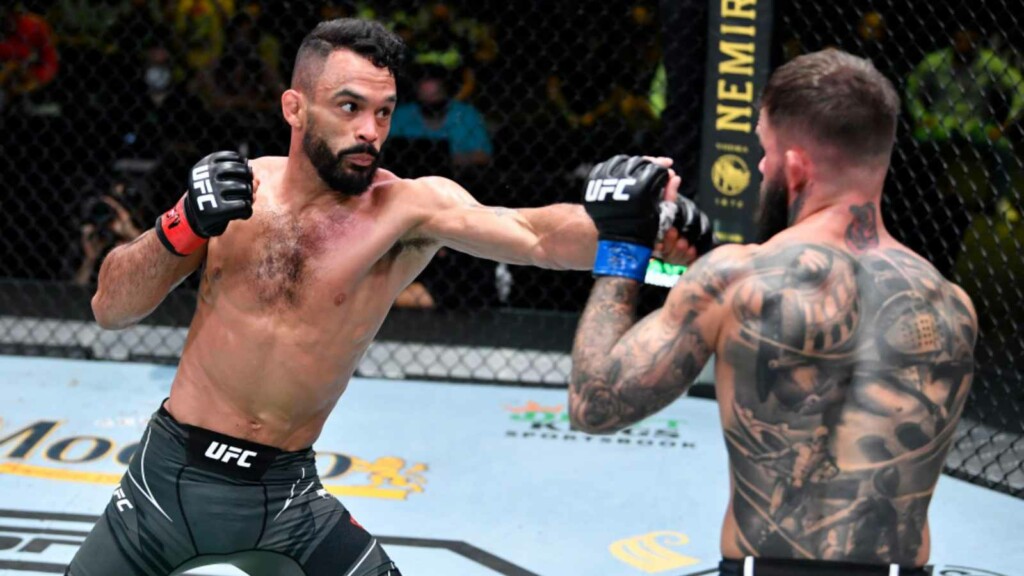 In the recent statement released by Font's manager Tyson Chartier, he wrote, "Rob has never taken any prohibited substances and USADA has already cleared him of any wrongdoing. The Nevada Athletic Commission is still examining the facts, however, We recently learned that in January of this year, the World Anti-Doping Agency put forth a 'technical letter' advising all WADA-accredited laboratories to begin reporting out cases in excess of 1000 ng/ml of 4-CPA as 'adverse analytical findings' for the stimulant meclofenoxate, even when no meclofenoxate is present."
"We knew immediately that Rob didn't do anything wrong. Rob is a professional and very detailed in all aspects of his preparation. That professionalism and attention to detail saved Rob in this case. We were rapidly able to provide UFC and USADA with everything Rob consumed leading up to the fight. Food, certified and tested supplements, even skin and hair products were provided to look for answers. All backed with receipts of purchase. Team Font provided a 35-page document, listing EVERYTHING he did in preparation for this fight, including photos of what he consumed and used."
Also read: "There is a silver lining," Francis Ngannou's coach believes a fight with Jon Jones could make up for the interim heavyweight title