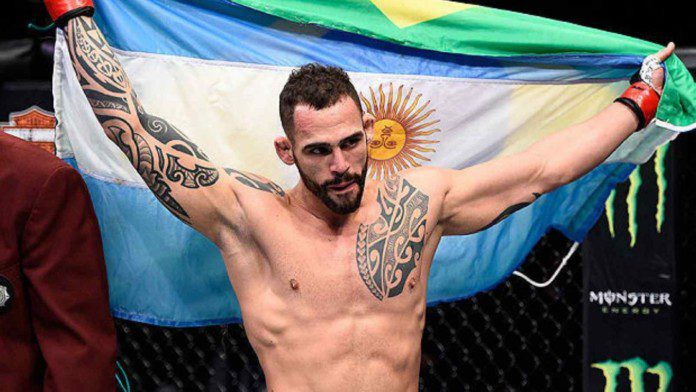 | | |
| --- | --- |
| Name | Santiago Ponzinibbio |
| Nickname | Argentine Dagger |
| DOB/Age | 26/9/1986 (35 years old) |
| Place of birth | La Plata |
| Source of wealth | Mixed Martial Arts |
| Country | Argentina |
| Girlfriend | Ale Givens |
| MMA Record | 29-4-0 |
| Last updated | November 2021 |
Today we take a look at Santiago Ponzinibbio net worth! Ponzinibbio is a mixed martial artist from Argentina who is currently on the rise, thanks to his outstanding performance in the Ultimate Fighter Brazil 2. Santiago Ponzinibbio net worth would be estimated to be in millions right now! He was the runner-up in the fight of the season and the winner of the knock-out of the season.
Today we will see Ponzinibbio's personal life, net worth, professional career, and much more. Ponzinibbio has an amazing track record with his fights and has the personal highest winning streak of 11 wins. His streak was unfortunately ended by Li Jingliang at the beginning of this year. He has since then started to seek vengeance and to regain his streak.
Born to parents of Italian origin, Ponzinibbio is a Sicilian by blood. He was born and brought up in Argentina. At the age of 13, he started kickboxing and soon developed an interest in MMA. The training facilities in the country were not up to his liking, so he moved to Brazil and started training in various gyms there.
Santiago Ponzinibbio fighting career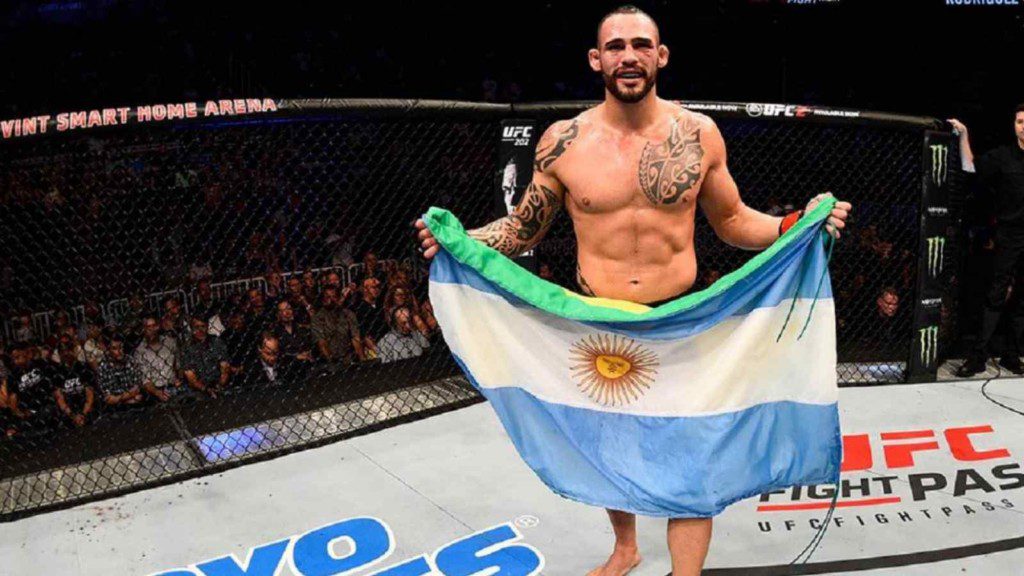 Ponzinibbio became a pro when he started his MMA career in 2013. He was cast in The Ultimate Fighter: Brazil, where he defeated Thiago Silva by a TKO in round 1. He went on a rampage in the show and defeated many big names in the process.
He even defeated Leonardo Santos upon reaching the semifinals, but broke his arm and couldn't go on. So Santos replaced him for the finals and went on to defeat William Macario in the finals. However, the semifinal fight against Santos earned Ponzinibbio the Fight of the season and his knockout earned Knockout of the season, which made Ponzinibbio richer by $50k.
Now, Ponzinibbio has a great career in the UFC, with an amazing track record and great winning streaks. He will take on Geoff Neal in the upcoming UFC 269 on Dec 12.
Santiago Ponzinibbio's personal life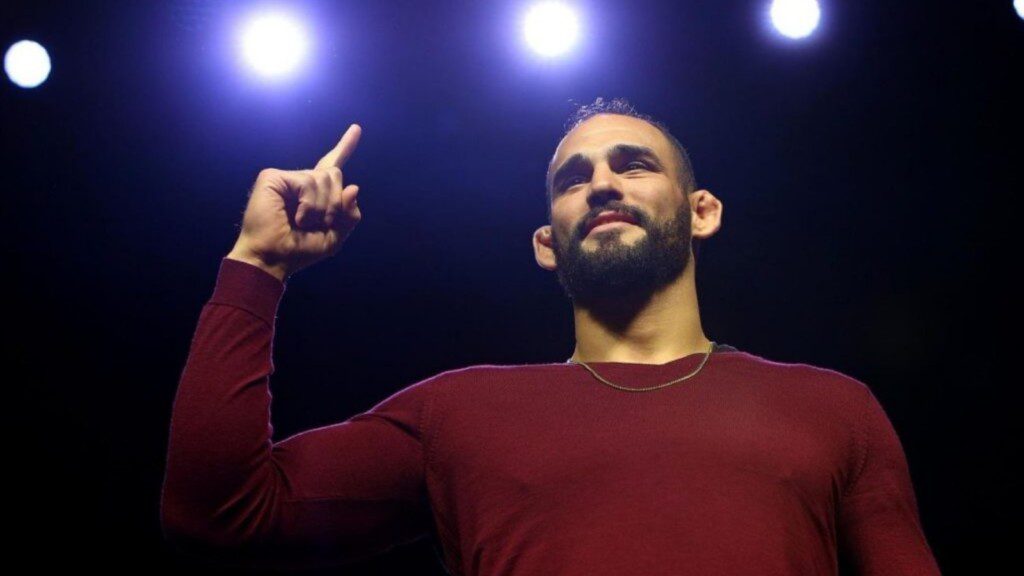 Santiago Ponzinibbio was very tight-lipped about his affairs or relationships. The only close thing resembling acceptance of an affair was an Instagram post that Santiago had put upon. It said, "I'm faster, stronger, more complete, and prettier. Even my girlfriend is prettier than his." It was a comment to diss his opponent Mike Perry ahead of their fight.
This comment sent social media into a tizzy and everyone wanted to find out who was his girlfriend. It was later found out to be a Florida-based fitness enthusiast named Ale Givens. There is no recent evidence confirming if their relationship is still active.
Santiago Ponzinibbio's Net worth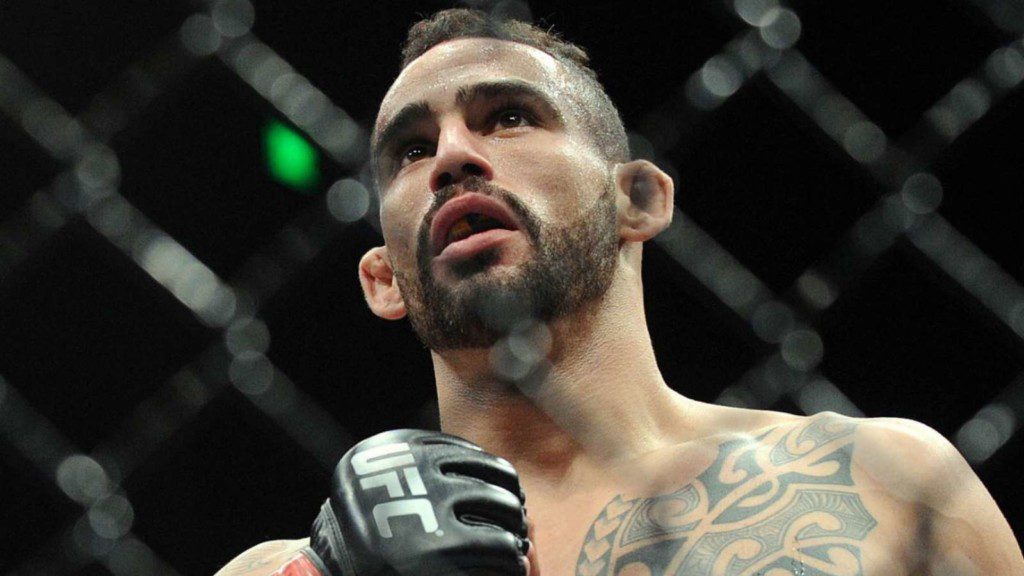 Ponzinibbio has all his earnings from the UFC fights and matchups. Ponzinibbio's net worth grew significantly during the year 2020-2021. He is on the rise, and he has a lot more to earn. For his next fight with Geoff Neal, Ponzinibbio is slated to earn around $75k. He has grown a lot since his kickboxing days and will strike gold in the UFC in the near future.
His current net worth is $1.5 Million.
How much is Santiago Ponzinibbio net worth?
His net worth is somewhere around $1.5 million.
Is Santiago Ponzinibbio married?
Santiago Ponzinibbio keeps his personal life pretty confidential, and no such information about his marriage is available.
How tall is Santiago Ponzinibbio?
Ponzinibbio stands at 1.83 m
Also read- UFC 269: Geoff Neal vs Santiago Ponzinibbio Prediction, Odds, and Fight Preview