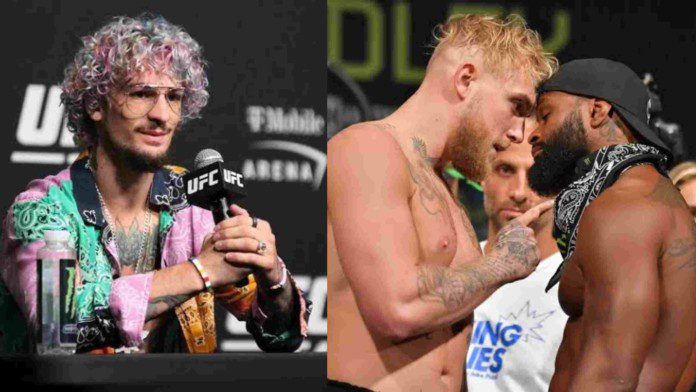 Sean O'Malley has been the talk of the town in December, he has been one of the most vocal fighters in the media recently, from issuing challenges to Petr Yan and talking about his meeting with Conor McGregor to provoking Cody Garbrandt and nearly coming to blows. O'Malley also called himself the "unranked champion" of the Bantamweight Division, right before his upcoming bout against Raulian Paiva. Sean is also a very straight forward person, giving his opinions and telling how he feels about things.
As being a fighter, O'Malley has also expressed hoe he feels regarding a big upcoming boxing rematch between Jake Paul and Tyron Woodley all the while expressing his disappointment due to Tommy Fury pulling out of the original bouts.
Watch him talking about the fight on his YouTube Channel:
O'Malley was seemingly very disappointed with bout being cancelled as he claimed he's looking forward to the rematch between Paul and Tyron Woodley. "Someone might be going night," O'Malley is referring to a possible knockout in the match. However, the 27-year-old said he's "a little upset" Fury was forced to withdraw from the highly-anticipated showdown.
O'Malley also discussed how Woodley has been training for the rematch since October but may slow down due to the fight being so close now.
Woodley suffered a very controversial loss against Jake and wanted a rematch ever since the first fight ended on an empty note. He has been looking to turn his legacy more concrete, specially after the losses he suffered by the end of his UFC career
"A little upset"- Sean O'Malley expresses disappointment about Tommy Fury pulling out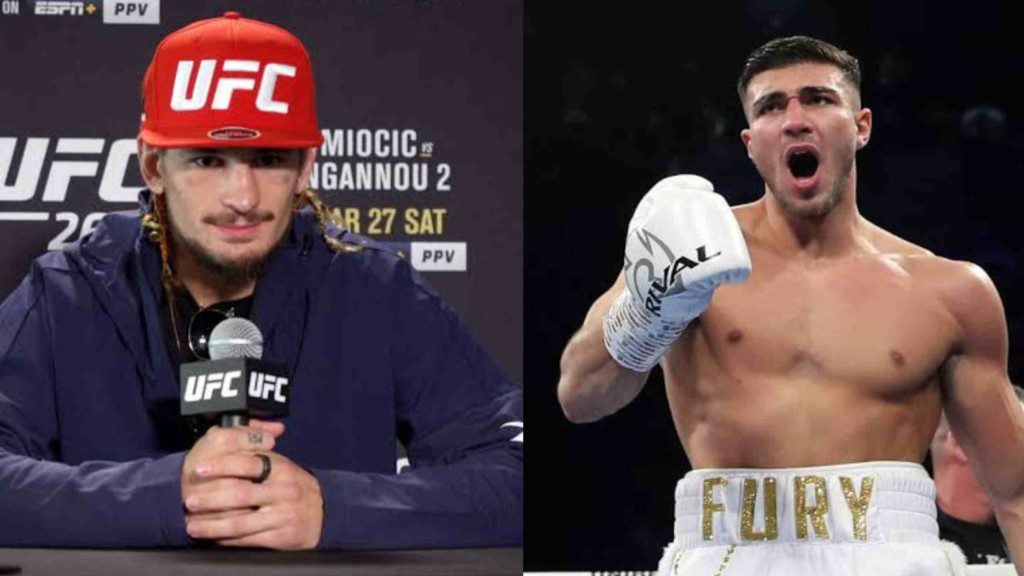 O'Malley has a cordial relationship with Jake Paul. The up-and-coming UFC fighter has been spotted with the Paul brothers on multiple occasions and was in attendance for Paul's last two fights.
O'Malley explained why he loves watching Logan and Jake Paul fight. O'Malley said:
"I like watching exciting fights that are interesting, like, what the f**k. And even Logan vs. Floyd, I was sitting on my f**king chair, like, sweating, like, what the f**k. This is crazy. Jake vs. Ben, Jake vs. Tyron, I'm gonna go to that. It's gonna be f**king sweet. For whatever reason, I'm just super entertained by those. And I love how much s**t Jake talks 'cause it's like, it makes that fight so much more interesting."
However, the 27-year-old said he's "a little upset" Fury was forced to withdraw from the highly-anticipated showdown. The surging UFC bantamweight explained:
"I'm upset a little bit because I was invested in that fight. I wanted to see Jake Paul vs. Tommy Fury. When there's so much s*** talk, you got to see who wins. But Tyron Woodley taking this – on what – seven days' notice? Eight days' notice? A little more but still, that's really short notice. We'll see what kind of cardio he's in, conditioning, what kind of shape he's in. It's going to play a huge role in the fight. It's probably eight rounds again. So you know, I'm going to watch. I won't be there live, but I'm watching."
Also Read- "'Unranked champ' just seems to make sense," Sean O Malley describes the reason for fighting on UFC 269 main card and Dominick Cruz fighting in prelims