Sean O'Malley seems to be boys with the Paul brothers. The "Suga show" is looking to train with Jake Paul real soon.
Sean O'Malley has revealed that he is a fan of both Jake and Logan Paul. Despite not being a boxing fan, he has watched both their fights. Sean has always looked to brand himself and keep getting bigger in the commercial world. Jake is preparing to fight one of the best UFC welterweights ever Tyron Woodley. Suga is different from the rest of the MMA fighters as he actually roots for Jake to take the win against the veteran.
"I love it. I'm inspired by them. When I got into the UFC, into fighting, I wanted to be an entertainer. That's kind of like the title I wanted to be known. I want to be an entertainer. My form of entertainment is fighting. These guys are entertainers in their industries and they're coming over and just entertaining in boxing. I love it. I'm a huge fan of Jake, (a) huge fan of Logan," said Sean talking to The Schmo. O'Malley admires the effort both the brothers have put into the entertainment business.
"I'm boys with Jake Paul," Sean O'Malley reveals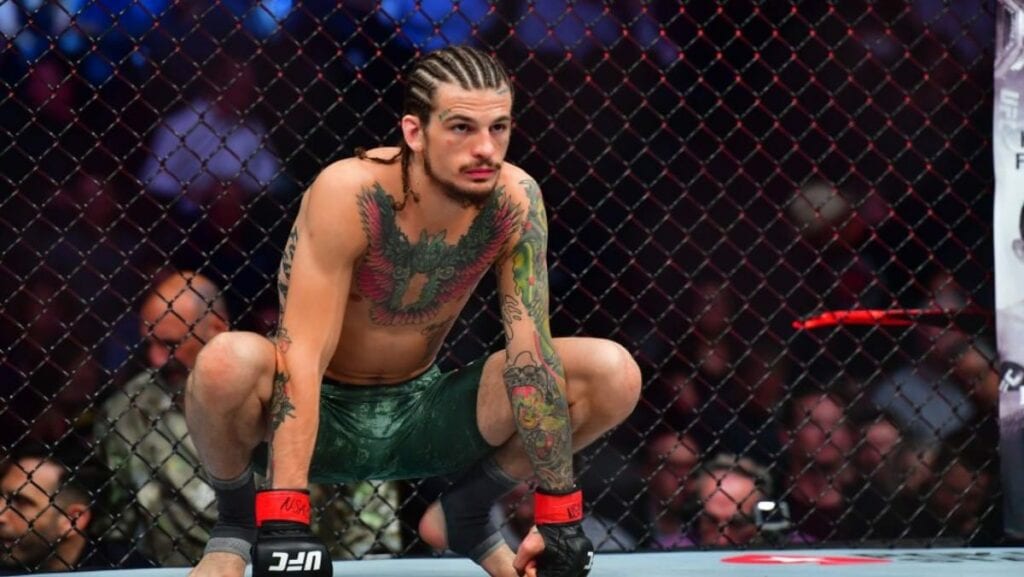 Sean O'Malley says that he is friends with Jake and he might actually fly out to Puerto Rico to help him train against the MMA veteran. Suga already is a huge catch in terms of PPV. Collaborating with Jake and Logan might build his fan base which will increase his PPV buys eventually. O'Malley is taking on Louis Smolka at UFC 264 on July 10, 2021. "I'm very excited for that fight. I don't watch boxing. I literally just don't watch boxing. I'm not interested in it. It doesn't excite me," O'Malley said.
"If a big fight coming up I don't watch it. I watched Jake vs. Ben. I watched Logan vs. Floyd, and I'm going to watch Jake fight Tyron. I'm super excited for that fight stylistically. I think Jake can get the job done. I do. I like Tyron. I'm a huge fan of Tyron but, I'm boys with Jake. I actually might go out to Puerto Rico towards the end of his camp. Go out there and train with them a little bit, hang out. Good fight. I'm going to watch it, I'm excited."
Also read: "He's still got time," Dana White believes Israel Adesanya shouldn't think of moving to 205lbs and fight at Middleweight