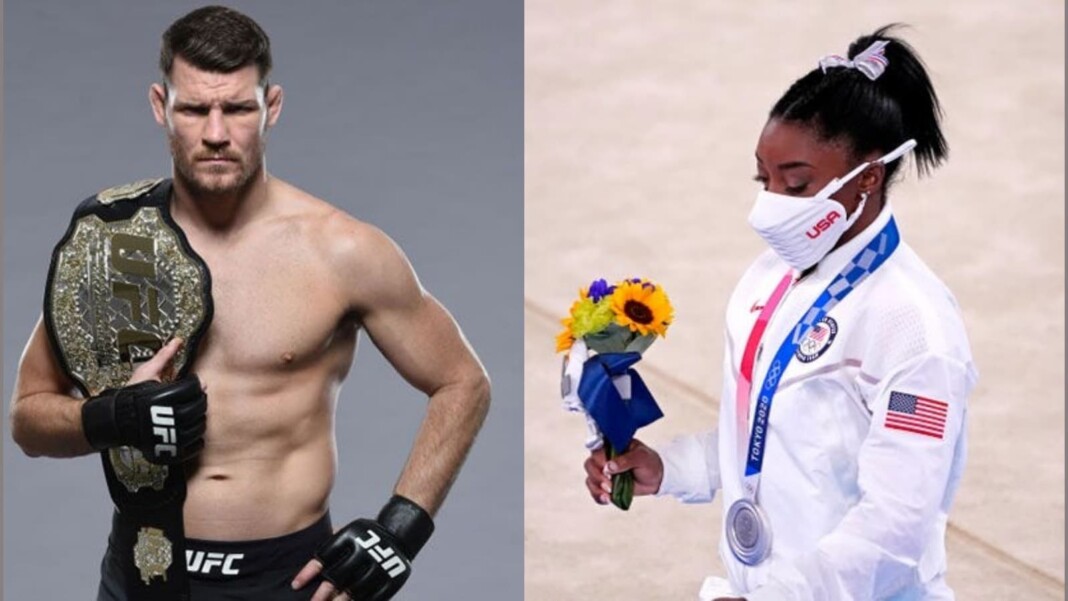 Simone Biles, arguably the greatest gymnast in the world withdrew from the ongoing Tokyo 2020 Olympics citing mental issues. She had pulled out from the final of the team events, and also from the individual all-around competition. Although she was met with widespread support from people all around the globe, there were few who criticized her as well, mainly on the grounds of throwing a spot that would have been another athlete's.
UFC Hall of Famer Michael Bisping was also one of the critiques. Bringing up a reference to his autobiography Quitters Never Win, 'The Count' explained in a series of tweets that mental issues in sports could be handled much better. He also hit out at Biles for wilting under pressure. However, he did acknowledge the greatness of the 24-year old who has achieved a lot in such a short span of time.
"I know nothing of gymnastics" – Michael Bisping on his criticism of Simone Biles
Once he asked his followers about their thoughts on Biles' withdrawal, he began replying to them. Bisping replied to a fan, "Hmmm disagree. Quitters Never Win."
He then continued, "I know nothing of gymnastics. I do know however that with sports of any level there comes a lot of pressure. Throwing in the towel as she wasn't having a perfect performance is a good message to send young aspiring athletes. Other people would of killed for that spot."
Bisping wasn't too harsh like other notable critics like Piers Morgan. He wrote, "Mental health issues need to be respected. That said, Folding to pressure in a sports environment though is not a mental health issue.unless I'm missing some details. If so I apologize but from what I read I don't think I am."
"The Count" then gave props to Simone Biles, but still stuck to his criticism: "She's incredible. What she has achieved is insane. I'm not hating. I'm trying to understand why she pulled out. If it's because she wasn't having a good day then that's pretty weak. Not the lesson we teach our children. Finish the race! Try your best."
Michael Bisping retired from the sport of MMA in November 2017 following his loss to Kelvin Gastelum. The former middleweight champion was inducted into the UFC Hall of Fame on the 5th of July in 2019. He currently plies his trade as a commentator in the UFC, as an expert on BT Sport, and also has his own podcast on YouTube – 'Believe You Me'.
What are your thoughts on Bisping's statements?
Also Read: Tai Tuivasa vs Walt Harris set for UFC 267 in Abu Dhabi
Also Read: "It's a monopoly that the UFC is running" – Jake Paul tears into the UFC in the wake of the raging fighter pay issue