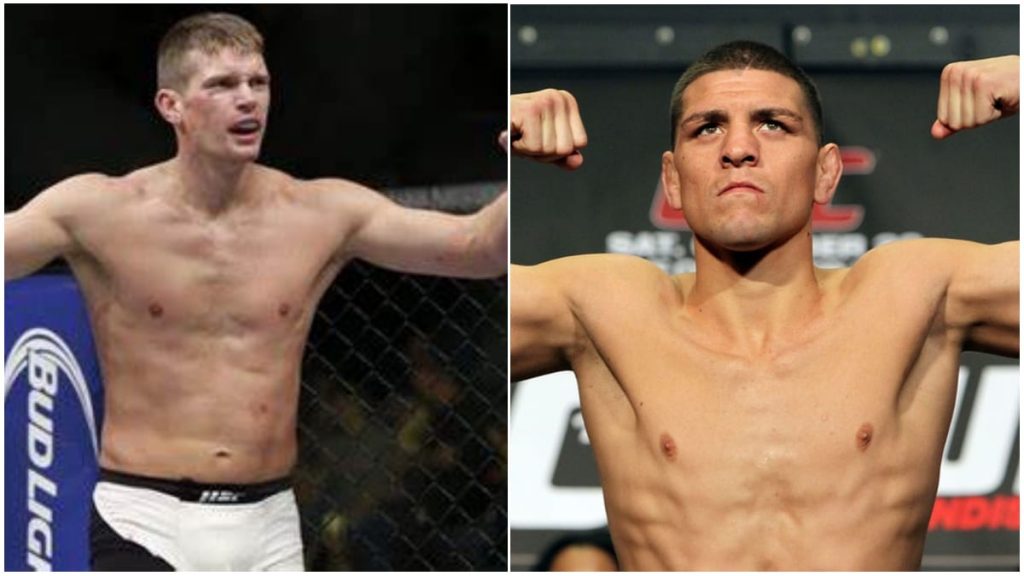 Add another star-studded name, Stephen Thompson to the list of names willing to fight Nick Diaz in his potential return to the UFC in 2021.
It was announced recently by his manager, that Nick Diaz is about making a UFC return after completing a 14-week diet and training regimen. He has is eyes set on big fights in the welterweight division. Immediately after the news broke. Number of welterweight fighters called for a fight against Diaz, and Thompson was one of the first to do so.
Stephen Thompson 'great fight' for Nick Diaz
Talking about the same with Submission Radio, Thompson said he would prefer to fight Diaz over Leon Edwards. He said, "If I were to be honest, if he ever comes back,It would be a really good fight. Interesting fight for sure. He's very tough. I think I said something on Twitter the other day about how I would welcome him back to the division for sure."
Edward has been on a great streak of 8 continuous victories. But has somehow not managed to be able to grab a title shot. Although Thompson applauded the former for his efforts.
Talking about fighting against Nick Diaz, Thompson said, "I think it would be a great test back for him." He added, "I'm ranked No. 6 right now. Obviously, he's trying to move up the rankings, if he beats somebody in the top-10, maybe one or two more fights and he could be fighting for the title because he's got a name. We've seen guys do that, guys who are popular in the division."
As eager as Thompson is, he just wants to get back in the octagon. The former welterweight title challenger has not competed since November 2019 at UFC 244. Where he earned a unanimous decision win over Vicente Luque.
Also Read: You cut a cheque and I'll show up: Mike Perry calls…