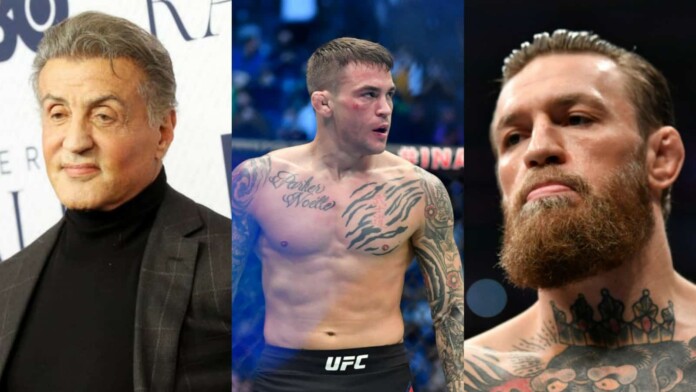 Action movies legend Sylvester Stallone is very much interested in the world of combat sports, and he believes that Dustin Poirier will have a "big-time advantage" over Conor McGregor in their trilogy fight at UFC 264.
The "Rocky" star Sylvester Stallone, spoke to TMZ Sports where he was asked about who would he pick in the trilogy match between Dustin and Conor, the rivals are 1-1 in their two fights, McGregor knocked Porier out at UFC 178 in September 2014, and Poirier avenged his loss at UFC 257 where he knocked Conor out.
Conor has made a lot of adjustments moving into this third, fight but many believes that Dustin will get it done again, Stallone himself is favouring Dustin in this match, he said, "That's a tough one, man. That is a real tough one. That one you can really flip a coin on, it's like who hits first? You have a really hungry, young guy, and then you have a guy who's made a lot of money but he's also sort of hungry. I mean you have two guys that are psychologically a little hesitant, but Poirier has the big-time advantage."
Michael Bisping joins "he isn't old Conor McGregor anymore" bandwagon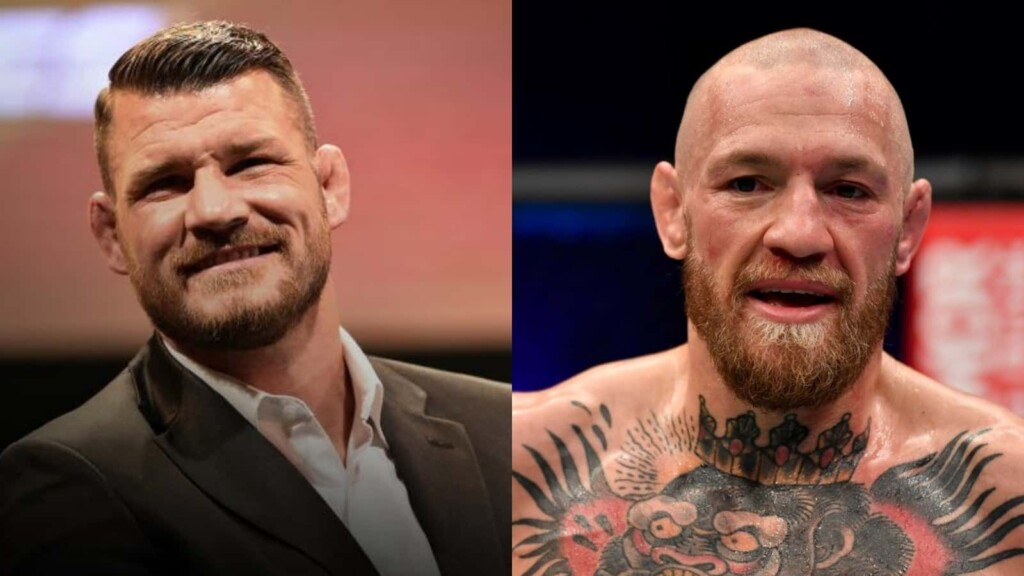 Kamaru Usman stated that McGregor is way past his prime, and he isn't the Conor fighters used to respect, now the former UFC champion Michael Bisping has taken his shots at Conor.
He said, "The Conor McGregor of old is just like the me of old. It doesn't exist anymore. I'm a nice guy, I'm a pussy cat, but I used to be a bit of a nightmare. With McGregor, it's the same thing. The man's loaded. He's pulling up on $100million yachts and got million-dollar watches. He gets chauffeured in Rolls Royces."
"Fighters, we're hungry and want to turn it around. Maybe we're cut from the same type of cloth or the wrong side of town. We like to fight and that's our only hope. The dream is to make some money and turn your life around, he's done that in a big way and he's never going to go skint."
Also read: 'I see him stopping Dustin early, first round' – Artem Lobov weighs in on Conor McGregor vs Dustin Poirier 3