Khabib Nurmagomedov's former coach, Javier Mendez confirms that the Dagestani won't be returning to UFC.
The relationship between the American Kickboxing Academy and Nurmagomedov dates back to 2012. During that time, the fighter was a rookie in the UFC and joined AKA for his training. It is clear that his time at AKA made him an overall mixed martial artist and a complete champion. Nurmagomedov's wrestling was already very good but at AKA he sharpened his striking and defense.
As a coach, Mendez has done a lot for Nurmagomedov and the whole Dagestani crew. Even after his retirement, Nurmagomedov still shares a great relationship with Mendez and helps him train other fighters at AKA.
Javier Mendez on Khabib Nurmagomedov's return to UFC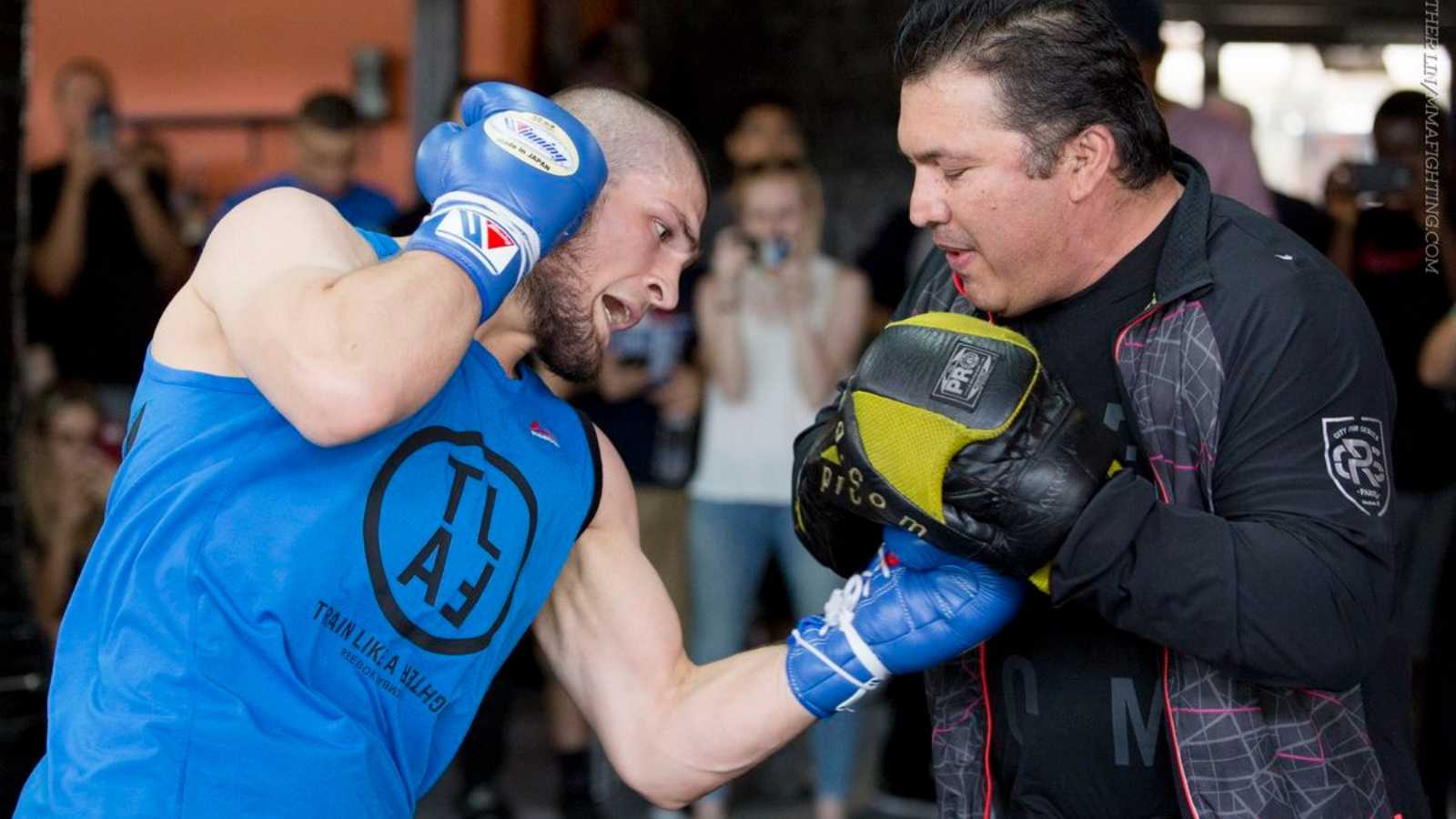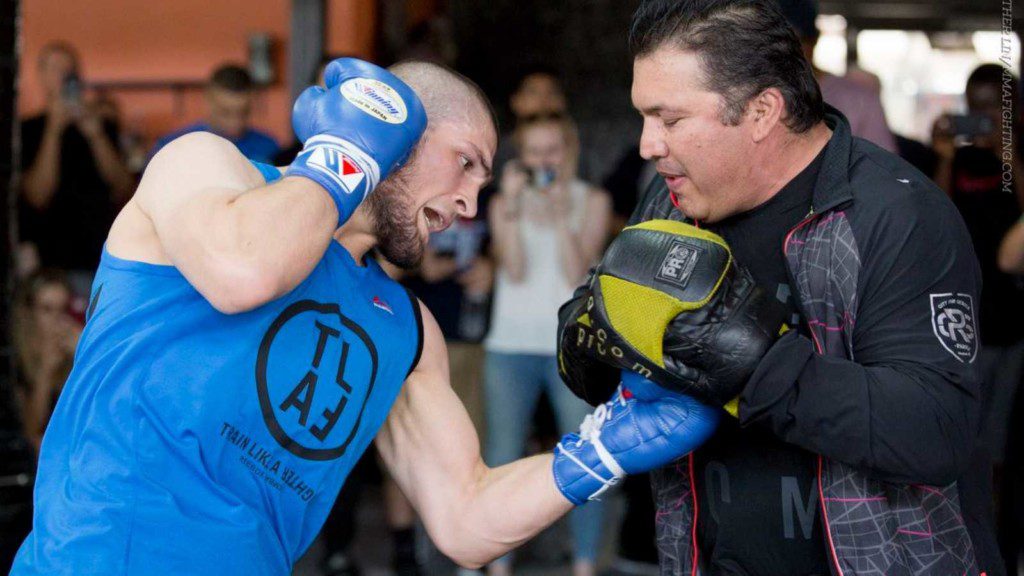 Mendez recently joined hosts Kacper Rosolowski and Denis Shkuratov on the 'Submission Radio' YouTube channel for an interview. In the interview, Mendez discussed the fight between Islam Makhachev, Bobby Green stepping in to fill Beneil Dariush's place, upcoming fights, etc.
During the interview, the hosts and Mendez struck the conversation of Khabib Nurmagomedov's returning to UFC to challenge Charles Oliveira. Shkuratov asked Mendez, "Do you think it will be enticing enough for Khabib to actually look at him as a motivating force to possibly come back for one more? "
While responding to this, Mendez seemed very clear in his mind and revealed that 'The Eagle' has no interest in returning to the sport. According to Mendez, it doesn't matter if the challenger is Oliveira or anybody else, they are not interesting enough for Nurmagomedov to make a comeback. "No, no interest zero. There is no interest for Khabib….I think Oliveira or anybody in that role, they are not interesting enough…so yeah, Khabib's done," said Mendez.
Since he announced his retirement from MMA at UFC 254 after beating Justin Gaethje, Khabib Nurmagomedov has always been clear that he won't be coming back. And it's not the first time fans and reporters are asking Nurmagomedov and his friends about his comeback. Every time this question arises, Dagestani has expressed that he is done and has no plans in coming back.
Also Read: "It would be exciting"- Eagle FC President hints at a potential grappling contest between Khabib Nurmagomedov and Georges St Pierre at Eagle FC 45