UFC lightweight prospect Islam Makhachev is going to face Thiago Moises at the main event of UFC Vegas 31, Islam is a very strong title contender right now, and if you may take the word of former lightweight king Khabib Nurmagomedov then he'll be the future champ for sure.
His opponent however is going to remain unfazed by all the hype behind Islam, and plans on hurting him by bringing the best performance of his life at UFC Vegas 31, in a recent interview with Super Lutas, he said, "I'm indifferent to that (Islam's hype)."
"The most important thing is to go out there and do my best. I try to evolve everyday as an athlete and as a person. I'm going out there do my best. I'll do my job no matter if it's Islam."
"I picture myself putting a lot of pressure right from the start," Moises continued. "Throwing a lot of strikes, making good use of my boxing and my kicks. I picture Makhachev walking backwards and when he tries to go for a takedown, I'll defend it well. I'll use my boxing; I will hurt him on the feet and I'll finish the fight with a knockout. With a kick or a straight punch." (H/t SuperLutas.com)
"It gave me an extra dose of adrenaline," Thiago Moises is excited to headline the main event against Islam Makhachev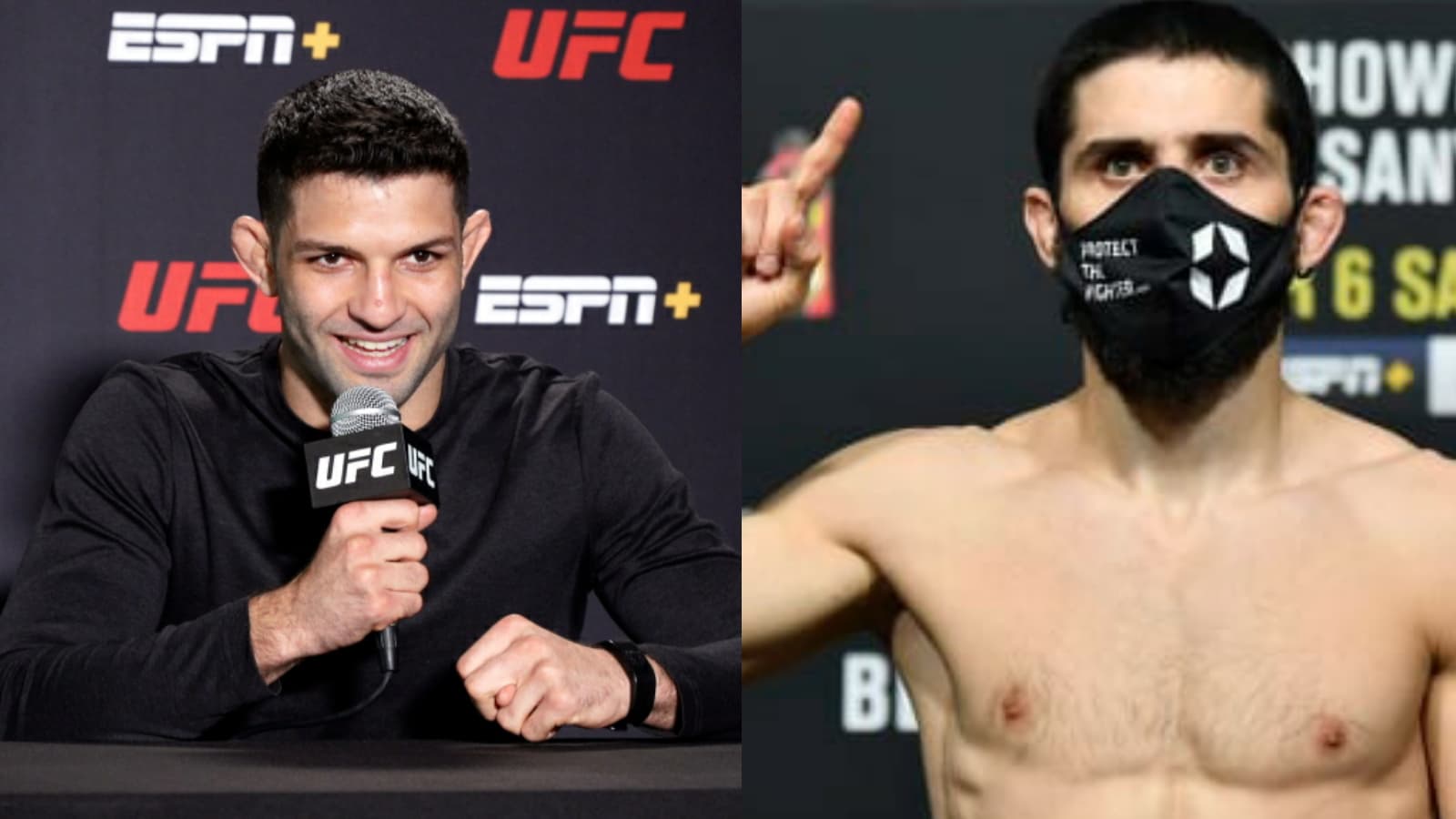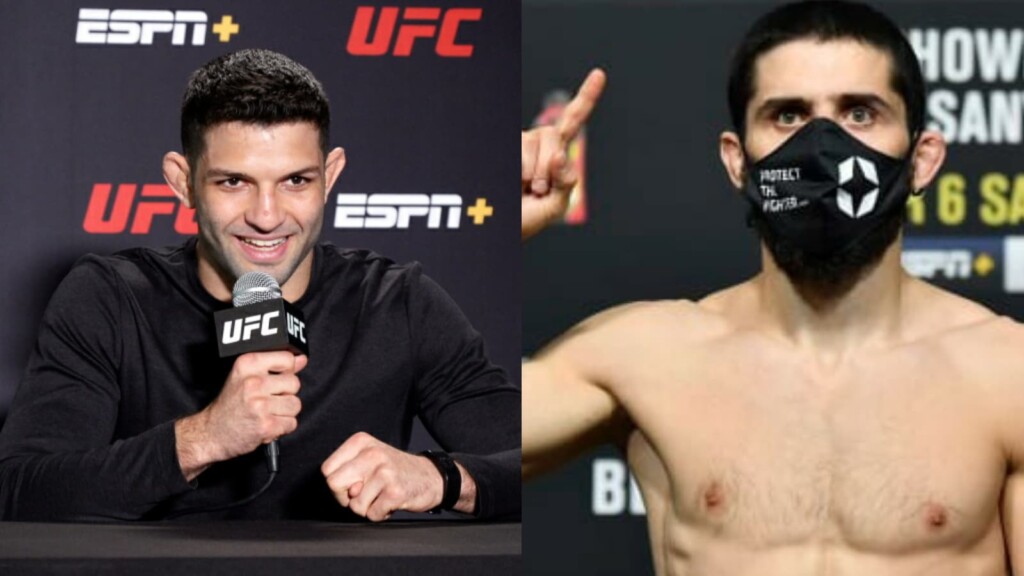 Moises is on a three-fight winning streak, and when he was told that he would be headlining the main event of UFC Vegas 31, he got excited but he knew that he would have to put in that extra work to make the most out of this opportunity.
He said, "When they told me, I'd be in the main event, I was really happy. It gave me an extra dose of adrenaline. However, I still see this fight as any other. It makes no difference to me if it's the main event or the first fight of the card. I'm going out there and I'll do my best to impose my gameplan and focus on what I have to do in the Octagon."
"In fact, my strategy is still the same." Thiago continued. "We just had to make a few adjustments in camp. We had to increase the number of rounds in the sparring sessions, but this was a change that took us both by surprise. We were both training for three rounds and now it's going to be five. I've had this experience three times before when I was fighting for LFA, so I believe I may have an edge. That's it, though. It's just 10 more minutes." (h/t SuperLutas.com)
Also read: UFC Vegas 31: Islam Makhachev vs Thiago Moises Prediction and Fight Preview