It was October 19, 2013, UFC 166 featured the historic trilogy between Cain Velasquez versus Junior Dos Santos, amongst the many other fights, the event had 29-year old Tony Ferguson going against Mike Rio. It seemed like the night of the Mexicans. Before Velasquez settled his business with Dos Santos, Ferguson defeated Rio via submission, a one of a kind Brabo choke.
Little did anybody know, from that night onwards, we're going to witness a different fighter altogether in "El Cucuy." Ferguson then went on an unstoppable run of blood bathed victories for 6 years. This went on to be one of the most historic winning streaks in UFC history. Ferguson is not the undisputed lightweight champion many wished him for today, but regardless, he has a special place amongst the best fighters that never won the belt.
Tony Ferguson's spectacular victories over his 12 straight wins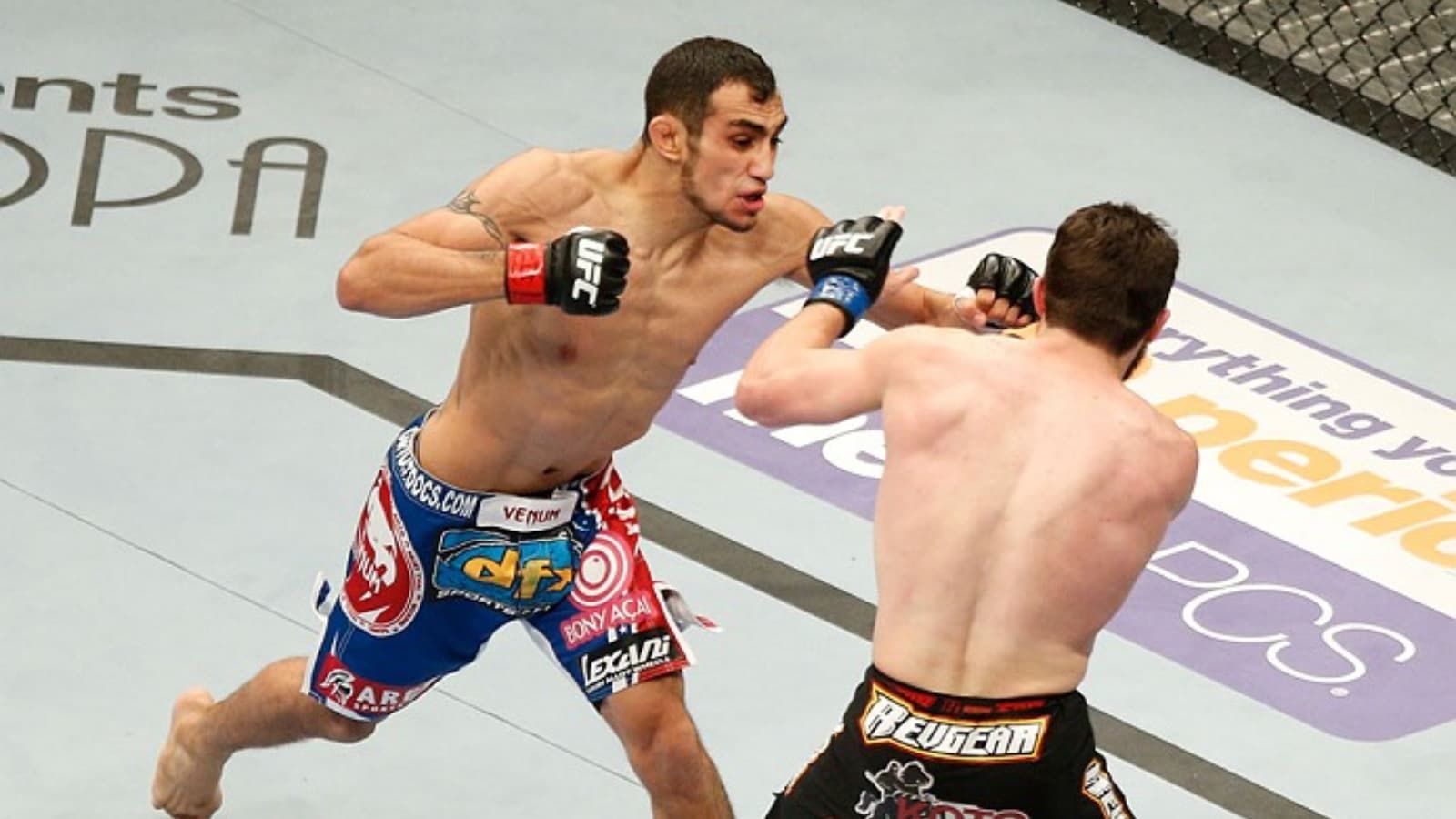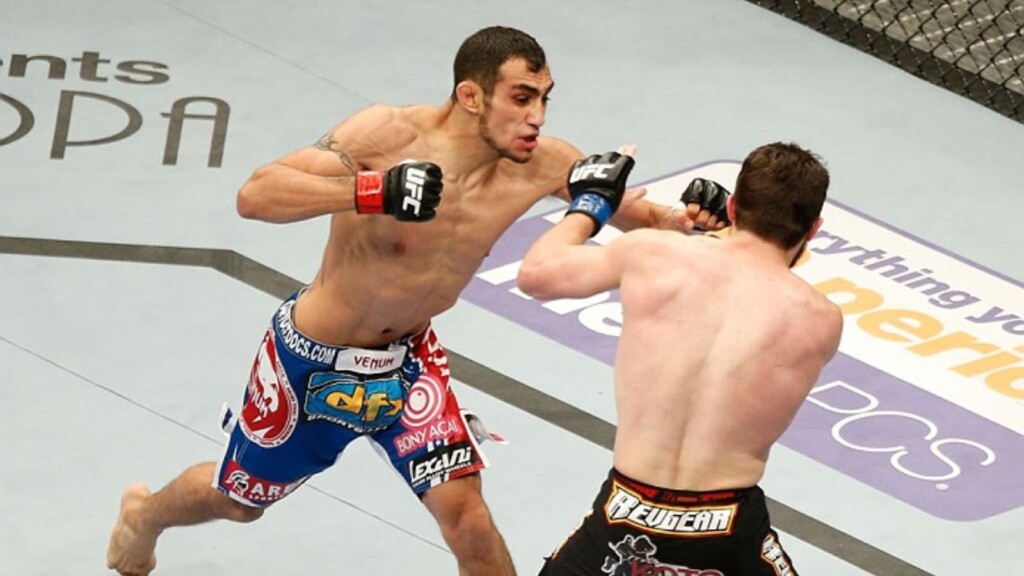 As mentioned before, Tony Ferguson's streak began from UFC 166 when he submitted Mike Rio via Brabo Choke. Two more fights added to the win streak and Ferguson went on to finish Abel Trujillo in another spectacular submission at UFC 181, marking the first significant victory in the streak. The next fight went on with Gleison Tibau, the only many in the octagon that stopped Khabib Nurmagomedov's takedown attempts and landed his own. Ferguson flawlessly made Tibau tap in a rare naked choke in UFC 184.
Ferguson was fortunate enough to be MMA legend Josh Thompson's final UFC opponent, the fight went to distance in Ferguson's favour at UFC Fight Night 71. Ferguson's toughest challenge was assumed to be Edson Barboza, one of the best kicking specialists in UFC history. Ferguson felt no threat whatsoever and submitted the Brazilian striker in a Brabo choke, ending his next fight with Lando Vannata in a similar fashion.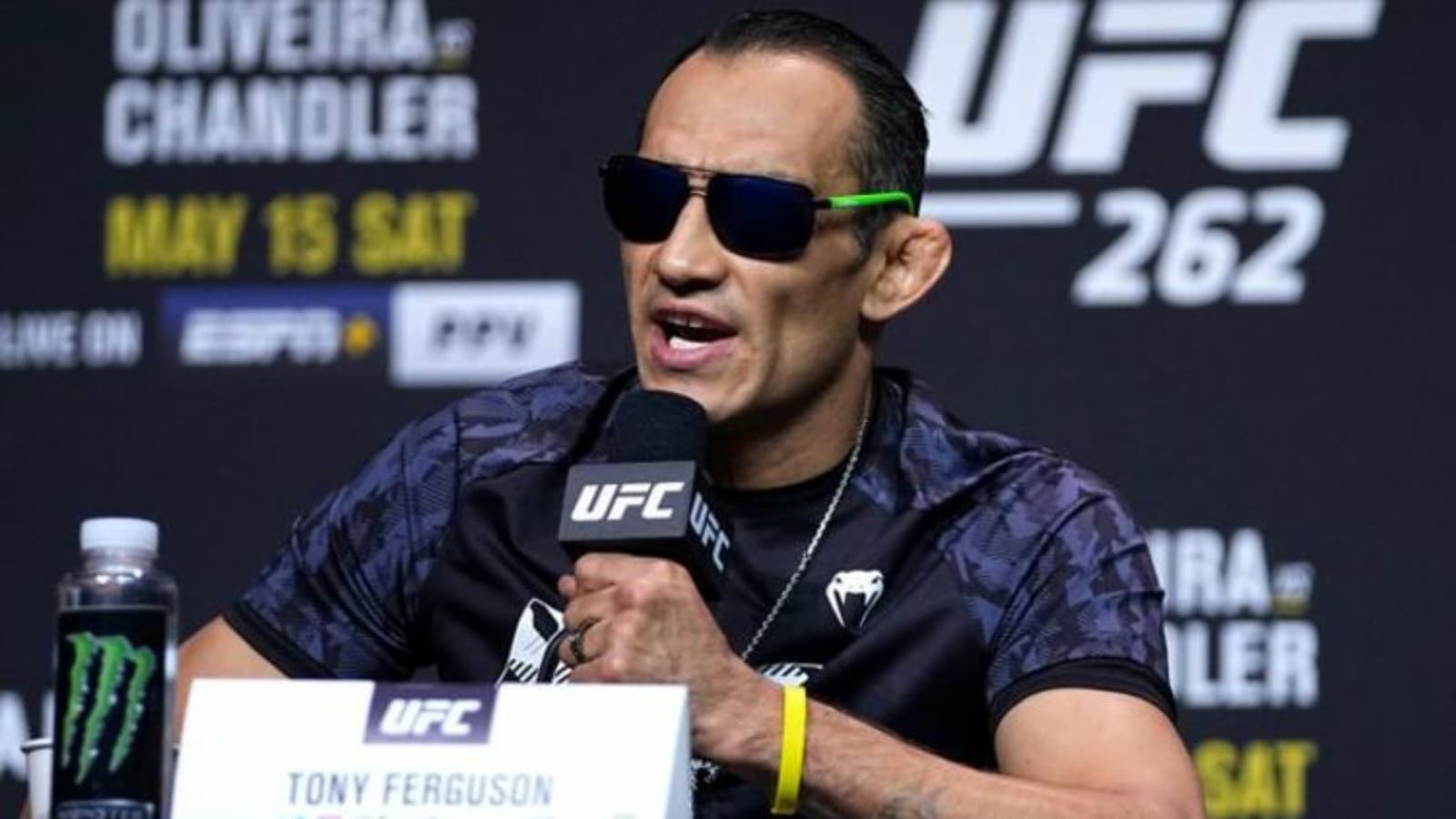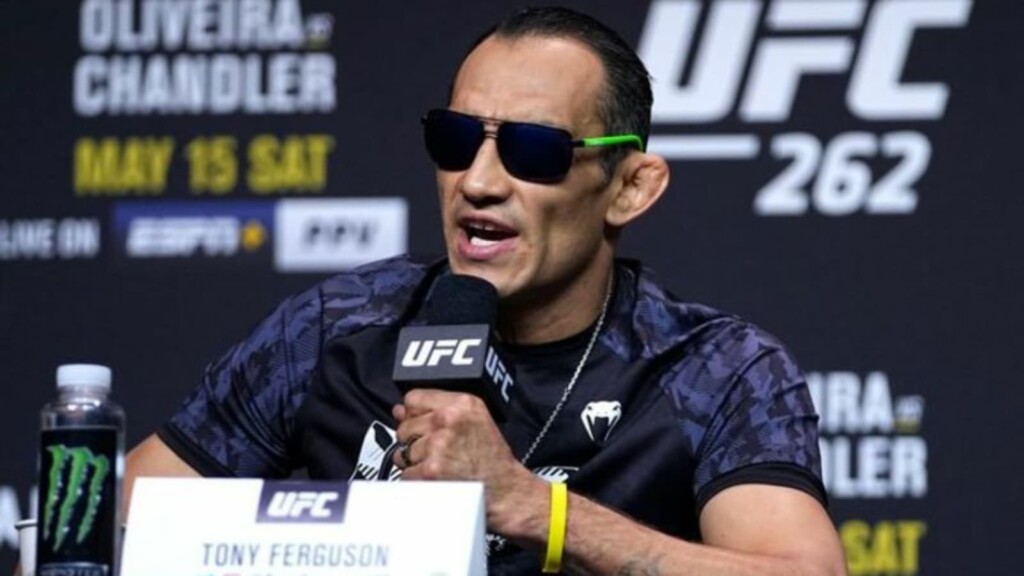 Tony Ferguson's worth as a championship level fighter was realised when he defeated former UFC lightweight champion Rafael Dos Anjos via unanimous decision. His dream seemed to come close and Ferguson won the interim-UFC-lightweight championship by defeating Kevin Lee via submission. Add two more victories by knockouts over Anthony Pettis and Donald Cerrone and we have the complete 12-fight winning streak data of a true all-rounder fighter.
Tony Ferguson's unfortunate end to the streak came at the hands of Justin Gaethje when the fight had to be stopped at the fifth round due to doctor stoppage as Ferguson was taking too much damage. Right now, Ferguson is on a 3-fight skid but the will to grab the gold of the Death Clutch prodigy never seems to stop. We wish that Ferguson gets close to his dreams in reality back again, just like the good old days.
Also Read: "He weighs my left leg," Throwback to when Conor McGregor received a warning from WWE star Brock Lesnar