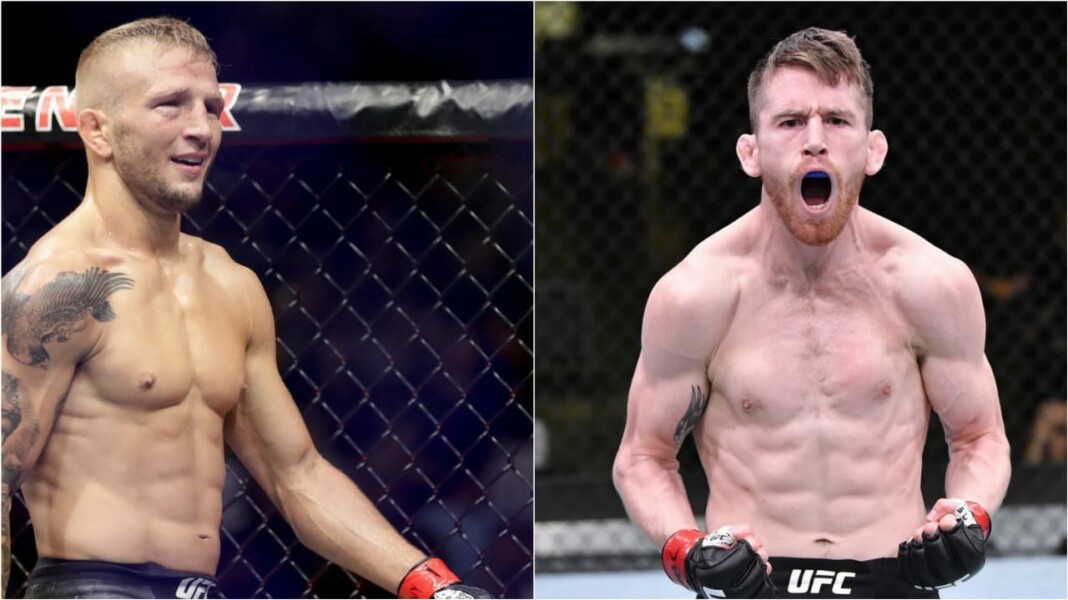 TJ Dillashaw was set to make his comeback after his suspension but it was delayed due to an injury. It is confirmed that the former champion is ready to make his comeback in the month of July.
The former bantamweight champion, TJ Dillashaw and Cory Sandhagen will headline the UFC Fight Night event on July 24. The event does not have a location but it will soon be revealed by the officials. The news of the rebooking of this fight was first reported by MMAJunkie. The showdown between both the 135-pound fighters will be the main event.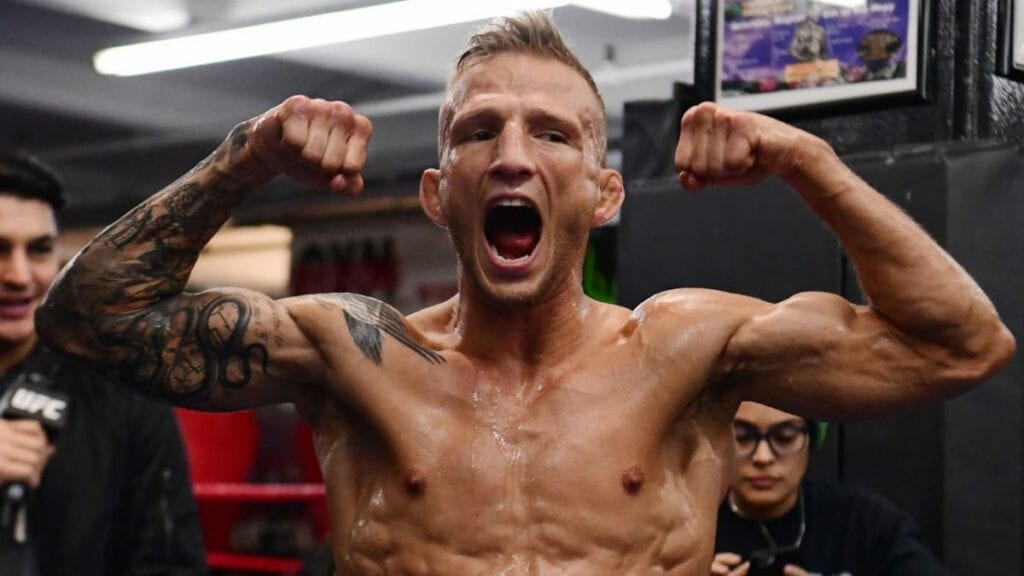 TJ Dillashaw was initially supposed to make a return for May 8th at a UFC Fight Night event, but the fight had to be replaced by Marina Rodriguez and Michelle Waterson since the former champ was forced to pull out of the fight due to a cut above his eye while training weeks before the actual event. The fighter had revealed the news on Twitter and Instagram.
Will TJ Dillashaw come back from his 2-year break against Cory Sandhagen?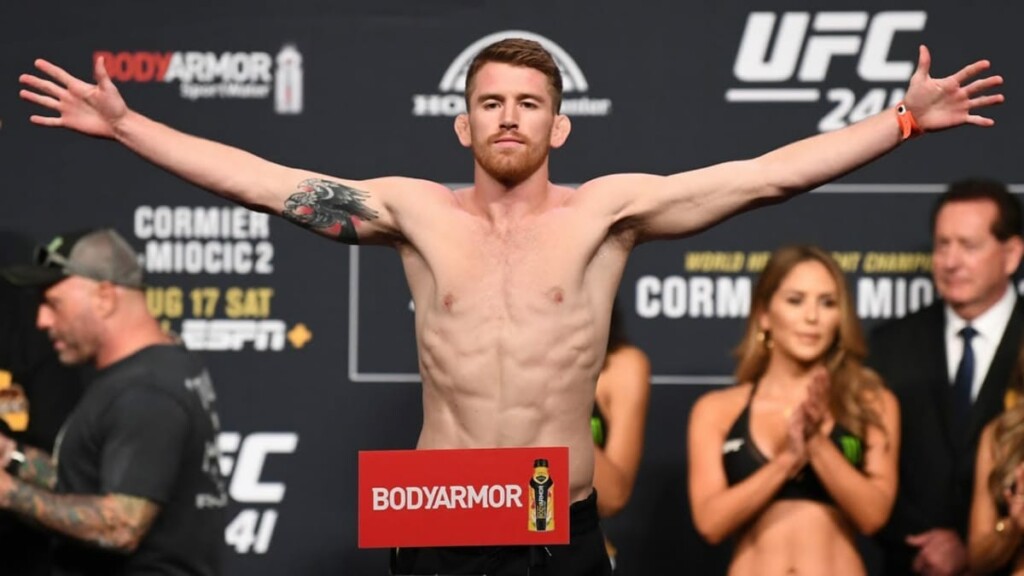 TJ Dillashaw is returning from a two-year ban from the U.S. Anti-Doping Agency suspension. The former champ tested positive for EPO in his last bout against Henry Cejudo. Dillashaw lost to a first-round KO against Cejudo. TJ wanted to move to a new weight class and attempt and snatching the flyweight title from champ-champ.
Cory Sandhagen on the other hand is on an amazing run and has been great off lately. Cory is on his way to make it to the top and get that title shot against either Petr Yan or Aljamain Sterling. Cory Sandhagen was offered Pedro Munhoz when TJ pulled out of the fight, but 'The Sandman' insisted he wait for a top fighter like Dillashaw and make his way to the top.
Also read: Derrick Lewis punches car thief after he tried to break into the Black Beast's truck: "He's ok"