Tom Aspinall took the entire UFC's heavyweight division by a storm, he holds four finished in four fights of his UFC career, but Aspinall is hell-bent on not rushing anything to hurt his record.
Aspinall earned his recent victory at UFC Vegas 36 where he knocked out Sergey Spivak in the very first round, fans were expecting him to call out someone from the top 10 but he remained true to his principles and stated that he needs more time to develop.
Now in an interview with The MMA Hour, he explained the thought process behind his decision, he stated, "It's kind of the gift and the curse of the heavyweight division. The reason why I always talk about taking it slow and stuff like that is a lot of people get it confused and think I'm not very confident. I think it's completely the opposite. The fact is I'm very confident in myself and my own ability. I'm just aware enough to know I need more experience to compete with these guys who have had multiple five round fights."
"I don't want to do that sh*t," Tom Aspinall don't want to rush anything in his UFC career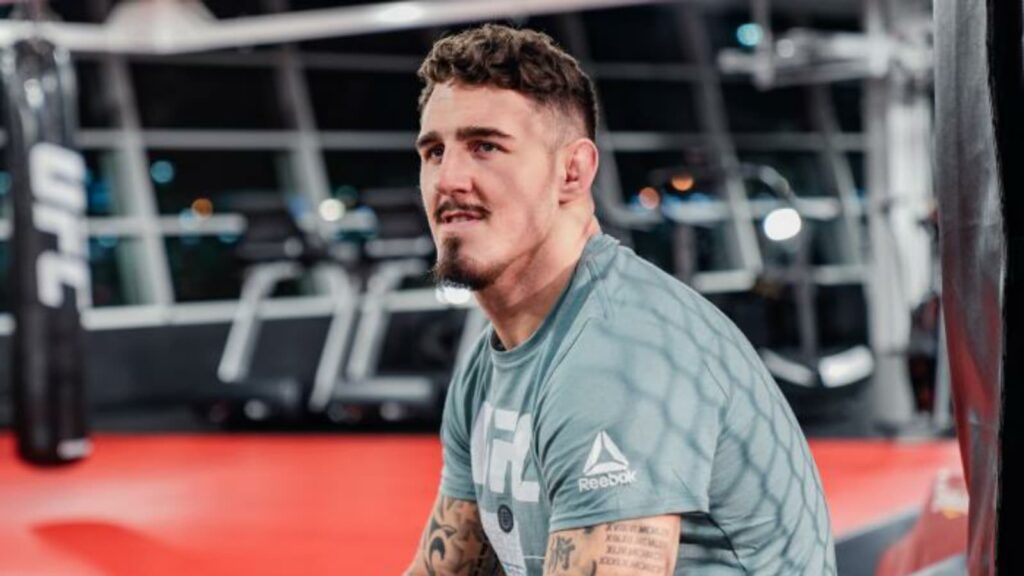 From time to time history has shown that fighters who do not take adequate time to develop their skills inside the octagon, or gets pushed too early end up in a whole world of trouble.
One such example is Aspinall's countrymate Darren Till, he was undefeated up until he faces the former welterweight champion, Tyron Woodley, he lost that and he is now 1-4 in his last 5 bouts.
Aspinall claims he is here to stay, and he doesn't intend on making the same mistake, he said, "I'm not just trying to get there cause everyone thinks I'm good and then turns out I'm not good and I have to go back to working a regular job. I don't want to do that sh*t. I want to earn my way up and enjoy this stuff and provide for my family on the way and when I get there, I want to stay there as well."
Also read – WATCH: Tom Aspinall gets emotional after winning Performance of the Night bonus at UFC Vegas 36