Something interesting is brewing between Nate Diaz and Tony Ferguson once again.
Both the biggest superstars in the UFC are once again teasing a dream fight for the viewers. Tony Ferguson has once again brought up Stockton's own, Nate Diaz in his conversation for a potential next fight. Both the superstars currently are sitting on no confirmed matchups for their next fight. Tony and Nate both have previously hinted at a fight against each other. Several MMA reporters and fans call this a "dream matchup" given the personalities of both the stars and their "give it all" attitude inside the octagon.
One can guarantee that a fight between El Cucuy and The Stockton Slugger will be gore, bloody fight. Nate recently put out a tweet with the photo of Tony with no caption and left it to the interpretation of the fans. Earlier today, Ferguson responded to that tweet calling out Diaz for a battle in the welterweight division. The two fighters have been looking to get a "big money" fight for their next bout and this might be it.
What does Dana White think about Tony Ferguson vs Nate Diaz?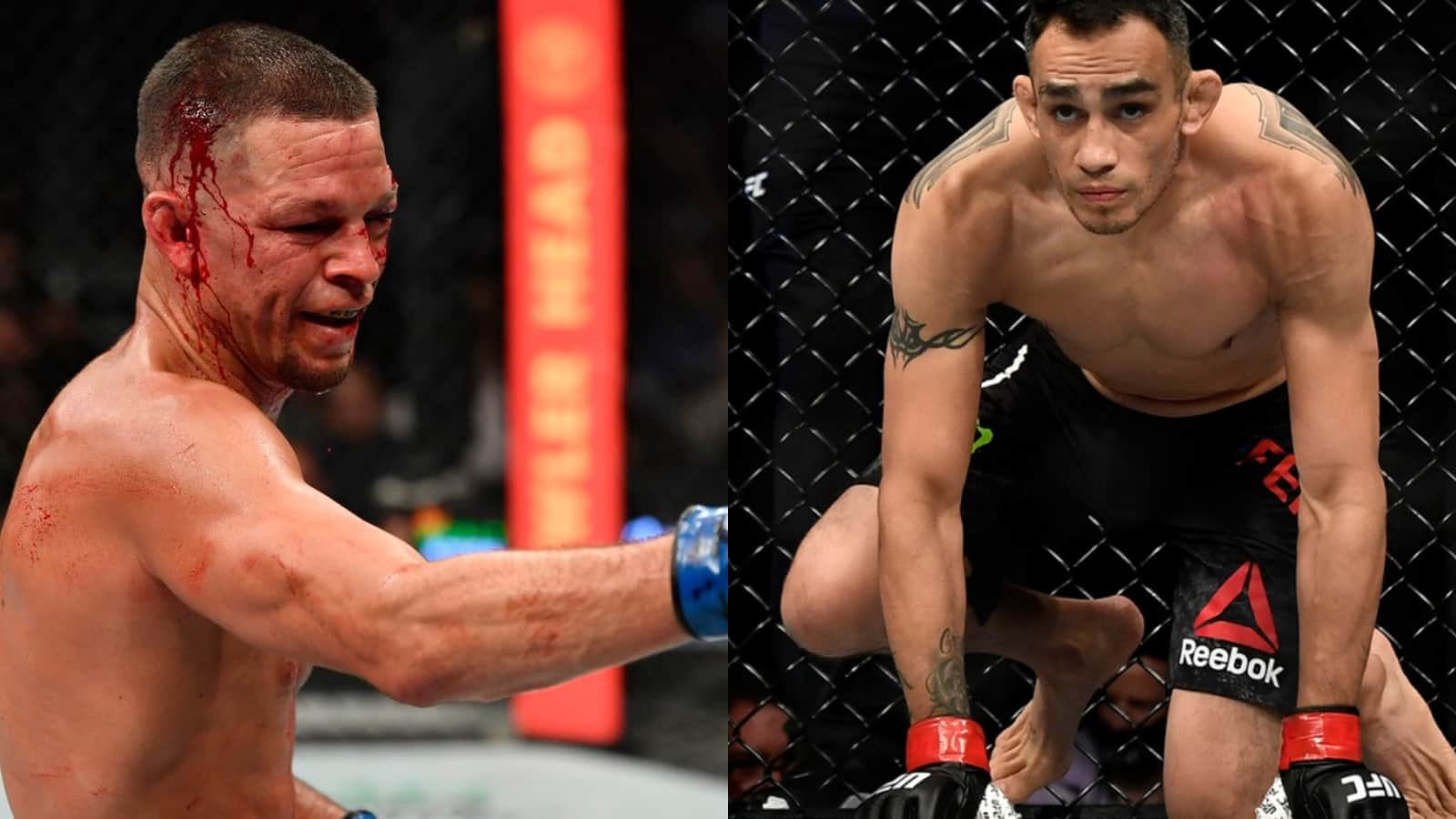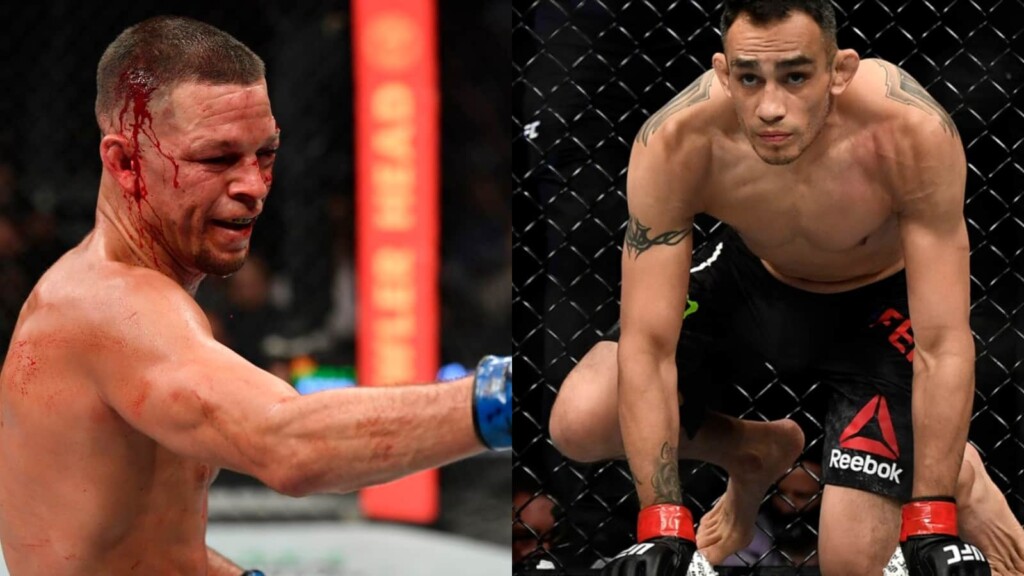 Though Diaz has shown hints of fighting the former lightweight interim champion, the Stockton fighter has been matched up with several top welterweight fighters. Nate himself recently came out saying he will fight only the top-ranked fighters in his next bout. Diaz is coming off a unanimous decision loss against #3 ranked welterweight Leon Edwards at UFC 263.
Meanwhile, Tony is coming off a unanimous decision loss to top lightweight fighter Beneil Dariush. The fighter is coming off three devastating defeats and a super-fight seems to be the only viable option for El Cucuy. In a recent address to the press, UFC President Dana White confirmed that Ferguson is not an option for Nate and there are opponents in the line to fight the Diaz brother. Watch what Dana said about Ferguson vs Diaz below:
Also read: Nate Diaz aims at Tony Ferguson, Conor McGregor replies hilariously; Triple threat matchup in the making?