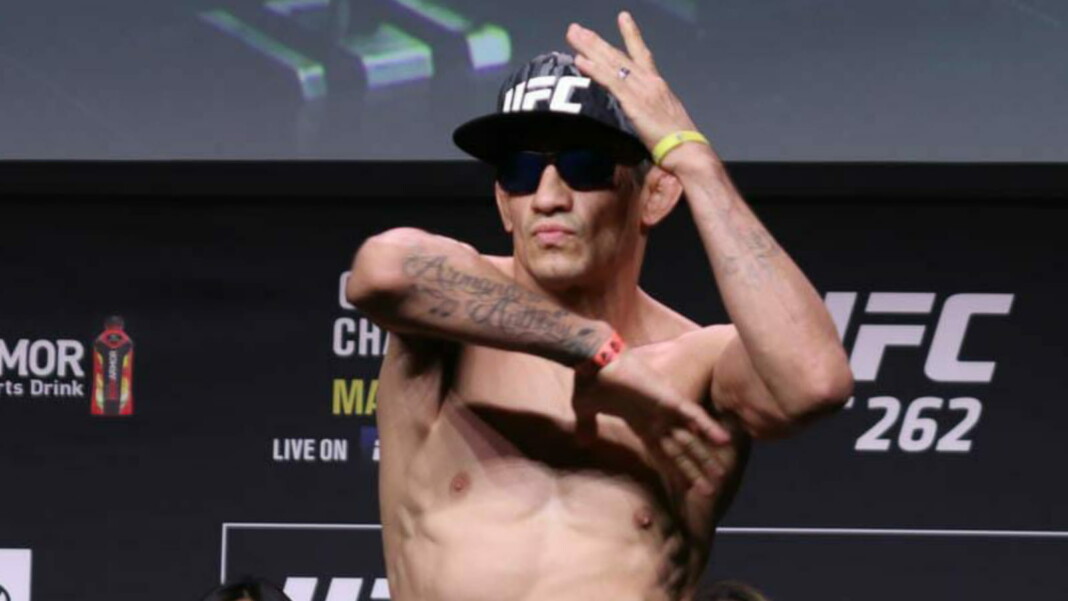 The former UFC interim lightweight champion, Tony Ferguson faced one more loss in the co-main event of UFC 262, extending his losing streak to three fights. Beneil Dariush, whose hand was raised after three rounds inside the Octagon against Ferguson, used the same strategy that Charles Oliveira used against him.
In his last 30 minutes inside the Octagon, Tony Ferguson barely landed only 30 strikes. The main reason is that he faced two of the most elite grapplers in the Lightweight division that exposed his weak ground game completely.
After his loss against Charles Oliveira, Ferguson changed a lot of things and went back to his roots. He even trained with the legendary boxing coach Freddie Roach but nothing seemed to work in his way.
With this loss, the speculations get heated up for 'El Cucuy' to hang his gloves and announce his retirement. Even the UFC president Dana White said he doesn't know what's next for Ferguson.
But one thing is sure he is still the fan's favorite fighter. Ferguson electrified the arena with his entrance on UFC 262 and with his latest tweet he stated that he isn't retiring anytime soon.
Ferguson says, "It Ain't Over Yet Mcgavin', The Way I See It … We've Only Just Begun." –Happy Gilmore. Retire & Give These MF's A Break!? No, Not On My Watch. Now I'm Pissed. Thank you Hardcore For Picking Me Up When I Was Down- Champ."
Tony Ferguson is the pure epitome of toughness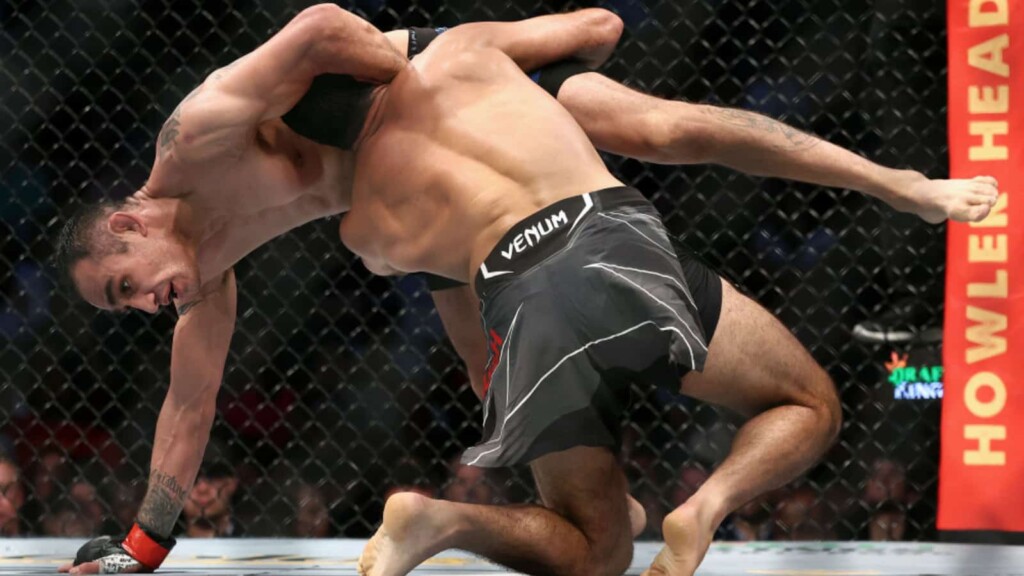 Whether Tony Ferguson lost three consecutive fights but he showed absolute toughness in all three of them. In his first fight against Justin Gaethje, he took a hell of a beating for five rounds until the referee stopped the fight.
Charles Oliveira applied an armbar on Ferguson and his hand was hyperextended, still, he didn't tap out. Beneil Dariush applied a heel hook on 'El Cucuy', Ferguson's knee popped out, he screamed but didn't tap.
The UFC president Dana White, the ringside commentators, and even the fight fans were amazed to see Ferguson's toughness. Tony Ferguson also addressed this with his tweet,
He says, "UFC 262 -CSO- I Won't Tap # One. Day Of Reflection." What are your views on this whom do you think 'El Cucuy' should face next?
Also Read: UFC 262 (co-main event): Beneil Dariush dominates Tony Ferguson; wins via. unanimous decision.