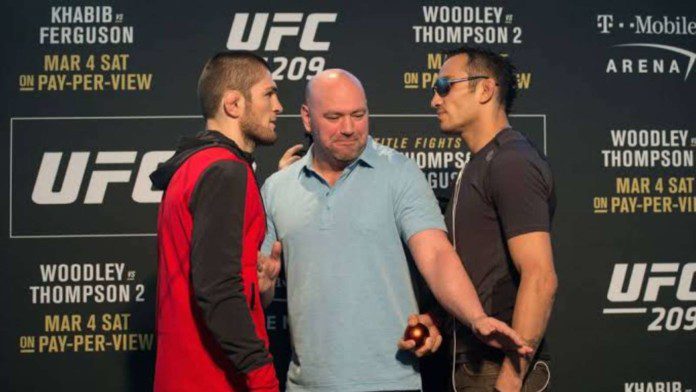 Tony Ferguson vs Khabib Nurmagomedov is one of the most famous and intense rivalries in UFC and MMA history. Hardly any other rivalry has generated so much buzz other than McGregor rivalries perhaps.
Although they have tried to settle their beef nearly five times in the octagon, they still have a bitter rivalry between them. The matchup never actualized even after being scheduled for so many times. This is the reason that the beef remains unsolved and neither got the chance to prove themselves.
They were first scheduled to face off in the December of 2015, but Khabib pulled out, citing a knee injury as the reason. The fight was pushed forth to April 2016, when Ferguson canceled due to a lung problem. Again the fight was pushed forward and was scheduled at UFC 209 in March 2017. Khabib pulled out due to health issues.
The cursed rivals were then set to fight in April of 2018 at UFC 223, but Tony Ferguson decided to follow the sequence and was called off due to an injury. The fifth fixture between 'El Cucuy' and 'The Eagle' was scheduled in 2020, but was canceled due to COVID, and later, Khabib retired from the Octagon altogether.
Tony Ferguson plays a war of words with his fabled rival, Khabib Nurmagomedov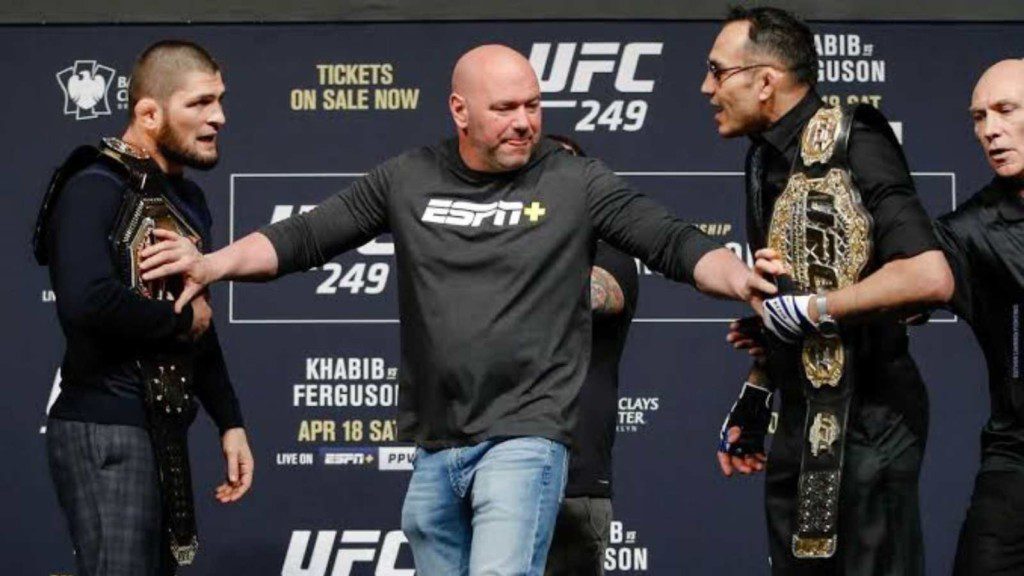 Although they couldn't face off in the Octagon, that doesn't mean they quashed their beef. At the launch of Eagle FC's newest weight class, Tony Ferguson launched a volley of criticisms. He said, "Pump Pump It Up!" Pretty Sure Ol' Fathead Got In His Fix For The Good Stuff. Doesn't He Know That S—t Will Go Straight To His Hips Fwaah-Nah-Nahhhh So Fat He Had To Make A New Weight Class *mack* What A Maroon Go Showty -CSO- # BOGO BISH' Current Mude."
Offering to be the bigger person, Nurmagomedov even offered Ferguson a position in his league once his UFC contract ends. Will the rivalry end and will both of them work together?
Watch the rise of Tony Ferguson through UFC in this video-
Also read- "I'm gonna ankle pick you," Gregor Gillespie issues a call out for UFC superstar Tony Ferguson