Tony Ferguson, the former UFC Interim Lightweight Champion has seemingly targeted and threatened the rising UFC fighter, Khamzat Chimaev for making bold claims on Twitter.
Khamzat Chimaev who is on a 10 fight winning streak [4-0 in the UFC] is swiftly becoming a very active user of social media on the UFC roster lately. Recently he called out three retired UFC legends, George St-Pierre, Brock Lesnar, and Daniel Cormier.
But what angered Tony was Khamzat's tweet directed towards #1 ranked welterweight, Colby Covington. Khamzat tweeted, "You do not represent USA, I represent USA, you represent cowardice". The tweet got an unexpected retweet from 'El Cucuy'.
In response, Tony not only targeted Khamzat but also his former rival and retired UFC legend Khabib Nurmagomedov. Tony stated, "The F*ck You Do. Ya Can't Even Make Weight Like Fathead (Khabib Nurmagomedov) Sit Down, Shut Up Before I Make You My Bitch Where Were You During The Start Of The Pandemic? # Merica'MF"
"You guys should do grappling match with the Goat," Ali Abdelaziz fires back at Tony Ferguson for talking about Khabib Nurmagomedov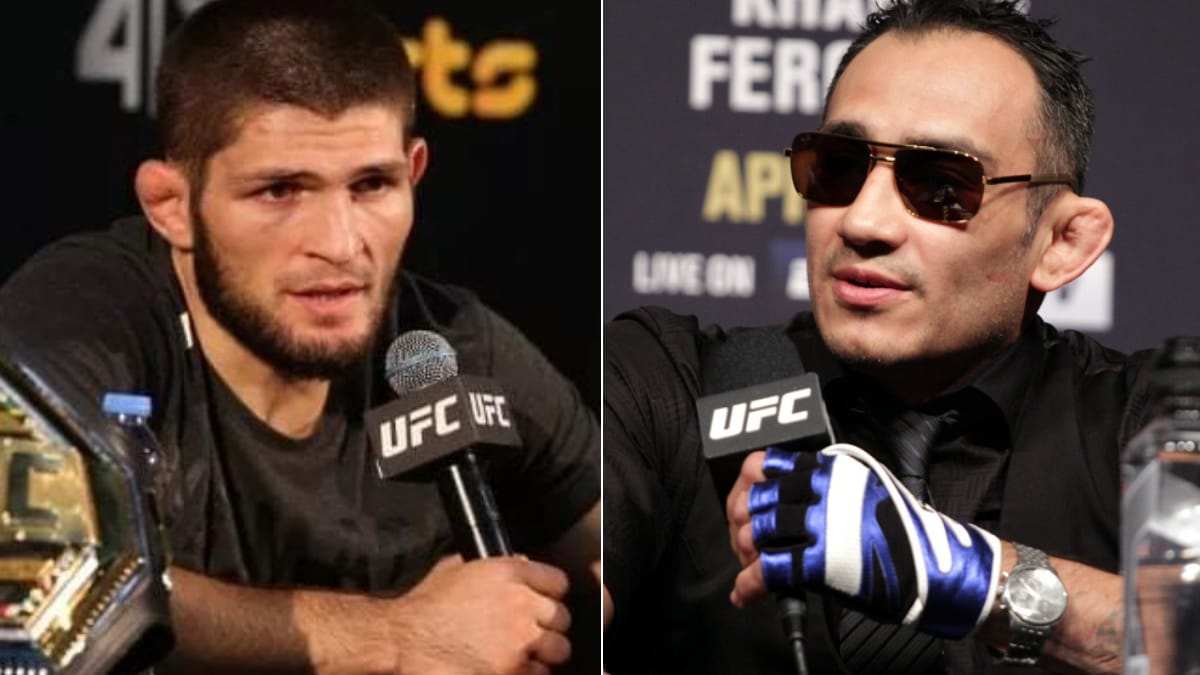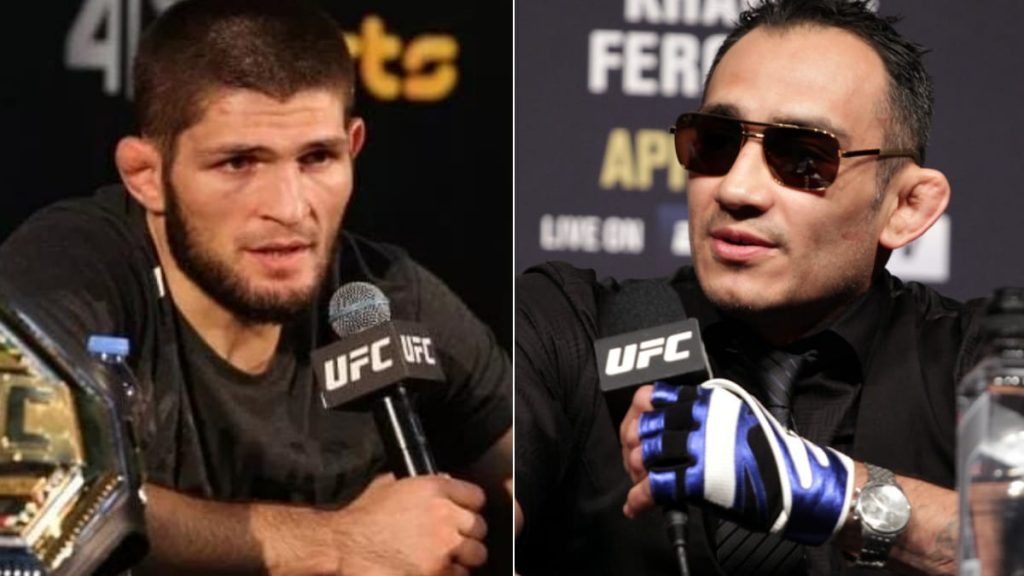 As Tony made a threat to the fighter and the retired legend, it turned many eyes and one of those eyes was of Ali Abdelaziz, who was the manager and a good friend of Khabib. Ali seemingly unamused retweeted Tony and claimed, "I think you guys should do grappling match with the Goat or are you going to trip on the wire."
All of this drama started after Tony's reaction and response towards Khamzat's claims, but considering Tony's current 0-3 losing streak and the fact that he hasn't competed in welterweight class in 10 years, it seems the possibility of this bout happening is not very likely to happen. Nor does it seem that Khabib will be interesting in having grappling matches with anyone.
Also read – "Don't be scared homie, 2022" Tony Ferguson continues to call out Nate Diaz for superfight