Since its inception, the UFC has seen many rivalries come and go. But only a few have stood out. And some have even taken the promotion to greater heights, eventually sculpting the UFC for what it is today.
From nasty callouts to brutal trash talks to on-court bloodbaths, here are the top 5 fiercest UFC rivalries in modern times:
Conor McGregor vs Khabib Nurmagomedov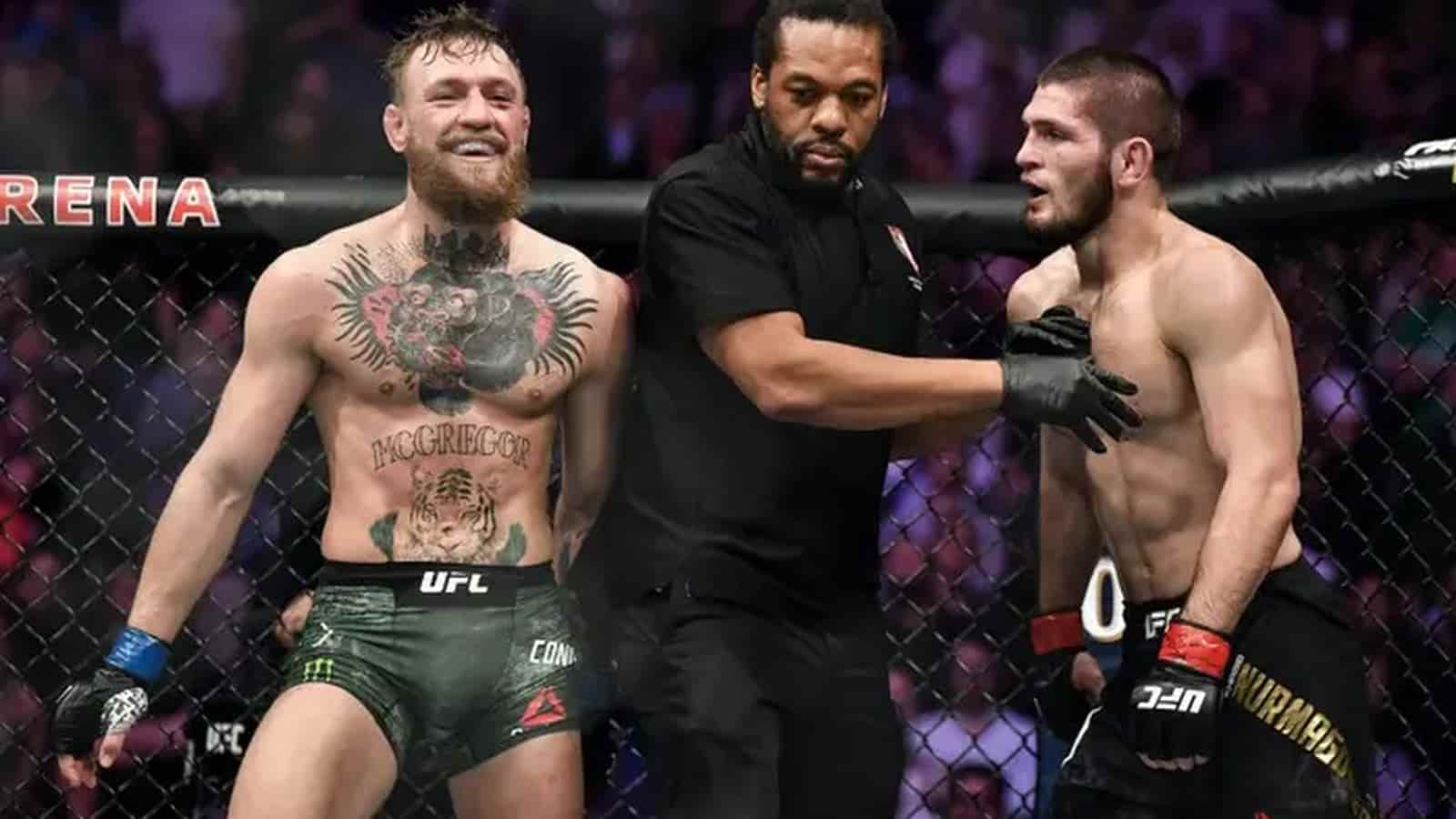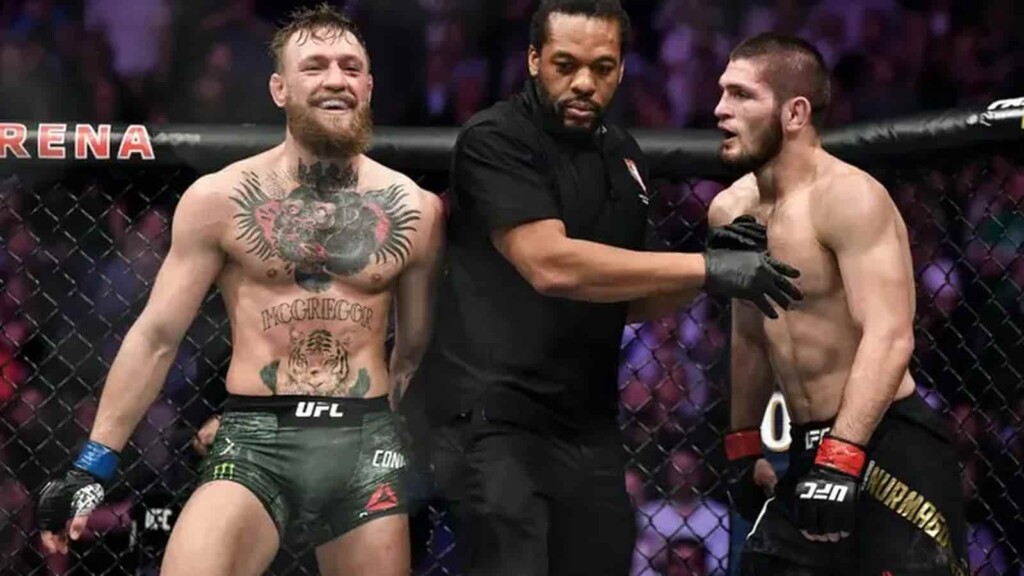 Despite fighting just once at UFC 229, the sheer animosity between Khabib Nurmagomedov and Conor McGregor caused it to be one of the greatest UFC rivalries. Things were going fine until McGregor made a switch to the lightweight division, the division where Khabib was making a name for himself.
The Russian was supposed to take on Eddie Alvarez in 2016, but instead the UFC planned on giving it to the Irishman, who was just making his lightweight debut. The pair had their first altercation backstage after the UFC 205 weigh-ins, since Khabib also featured in the card (he took on Michael Johnson).
A bus attack on Khabib and his teammates in April 2018, by Conor and co. caused the rivalry to hit the roof. Conor had decided to do such a heinous act after Khabib and his teammates had confronted his friend and training partner Artem Lobov.
This eventually culminated in a heated match between the two at UFC 229. McGregor was comprehensively beaten by a vastly superior Khabib. And all hell broke loose, after the Russian made McGregor tap. McGregor was attacked inside the cage by Khabib's teammates, whereas Khabib began unleashing his fury on Conor's training partner Dillon Danis.
Now that Khabib has retired, the embers have died.
Ronda Rousey vs Miesha Tate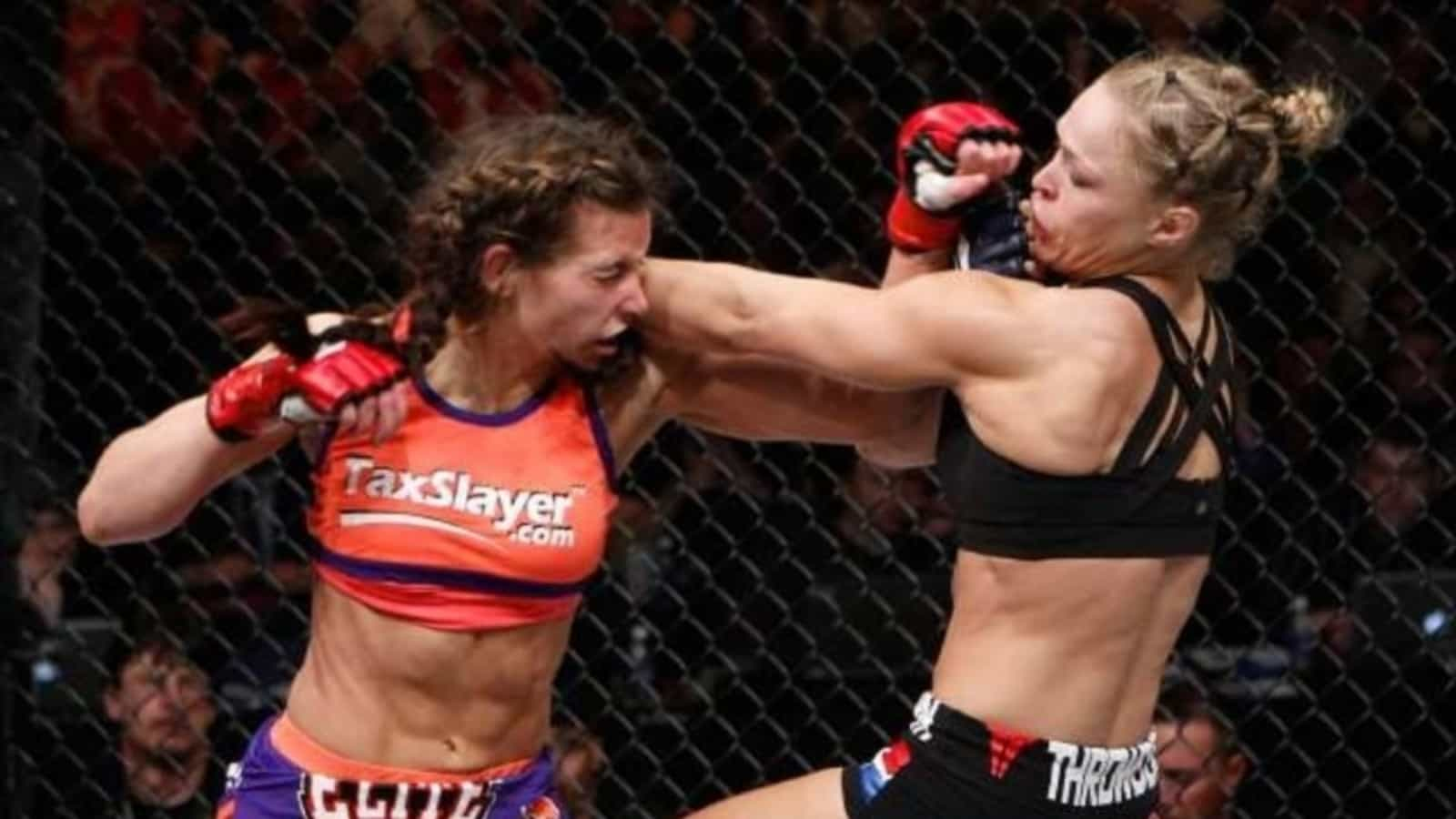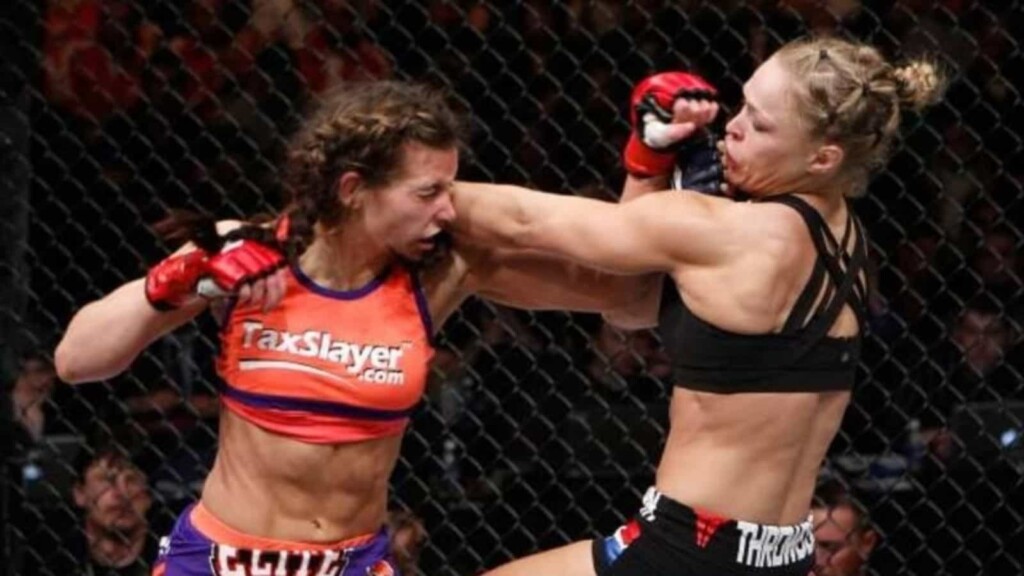 The two UFC legends, fought twice in different promotions. Their first fight was in Strikeforce, on the 3rd of March 2012. Miesha Tate had just won her women's bantamweight title, whereas Ronda Rousey was rapidly making her way to the top. The fight began, and all Rousey needed was 4 minutes and 27 seconds of the first round, to win the bantamweight title, via an armbar.
They ran it back again. This time a year later in the biggest MMA promotion in the world, UFC. Rousey vs Tate 2 headlined UFC 168, and this time, Tate was the challenger, as Rousey had already become the UFC women's bantamweight champion by then.
Going into the fight, Tate was a lot careful this time, but still couldn't outpower 'Rowdy Ronda'. And 58 seconds into the third round, Rousey once again submitted Tate via. an armbar, to successfully defend her title against 'Cupcake', and go 2-0 up in the rivalry.
A trilogy bout was largely looming after Tate then went to become the UFC women's bantamweight champion in an interesting turn of events. But the fight never came to fruition.
3) Anderson Silva vs Chael Sonnen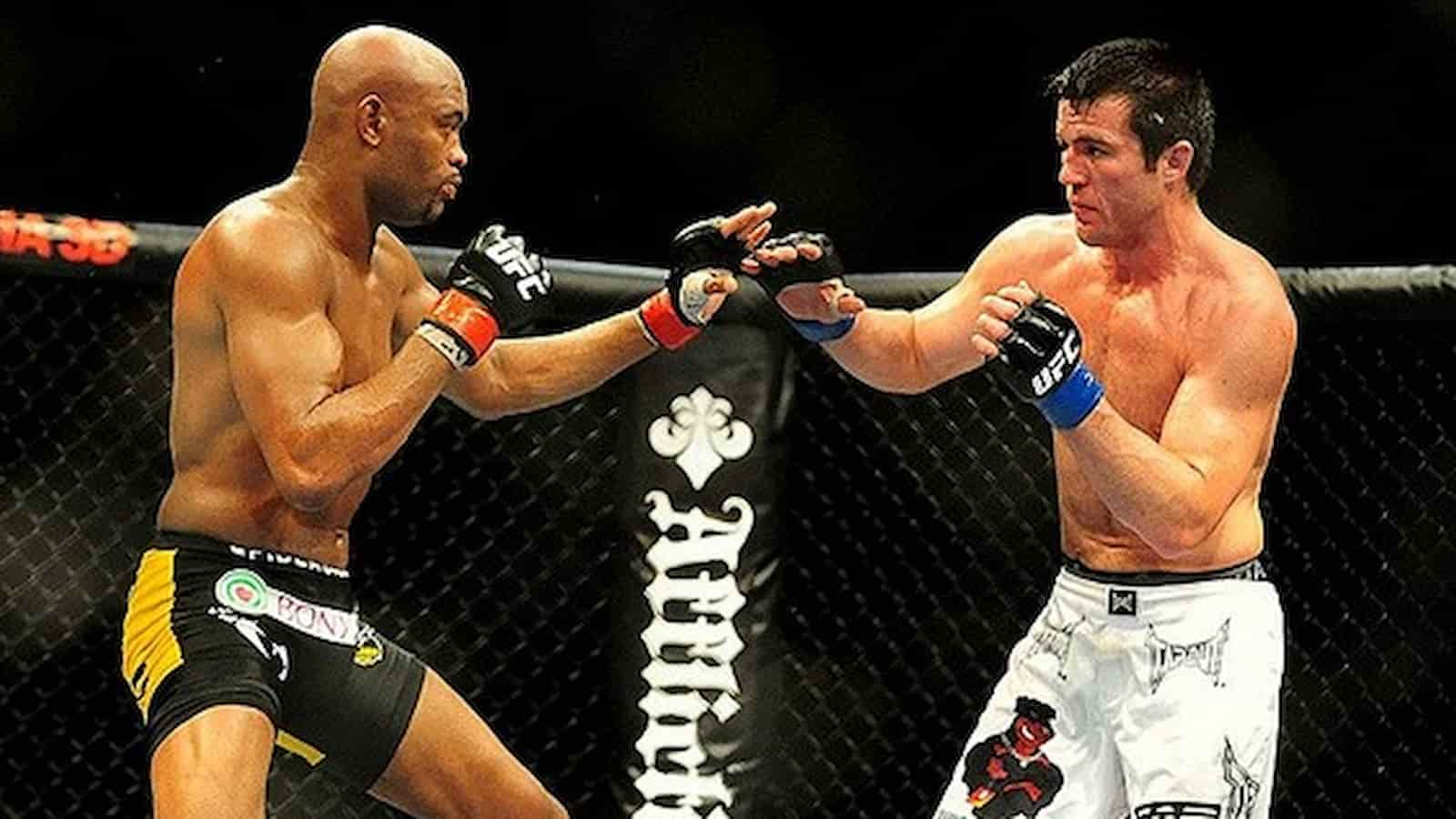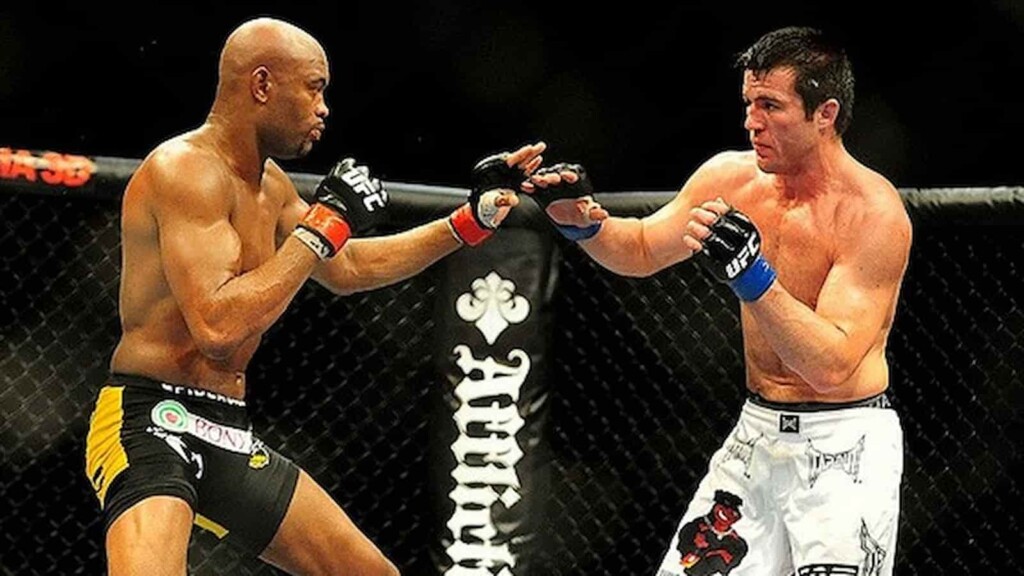 "Anderson Silva, you absolutely suck!", were the words of Chael Sonnen after his victory at UFC 136. Anderson Silva who was present in the stadium, was listening. Sonnen made a big claim that he would leave the UFC if he loses to him, but at the same time, Silva must move to a different division, in case he loses. Sonnen had lost to Silva once before that, at UFC 117.
However, Silva was at the peak of his power during those days. He was literally untouchable, and hardly people saw so much speed in the middleweight division.
After losing the first match to the 'Spider' via submission, Sonnen again took on the Brazilian at UFC 148. He was determined to get a victory against Silva. But Silva ended up winning the fight via. TKO in the second round.
But, did Sonnen keep up his word? NO! He left the UFC only after 18 months.
2) Jon Jones vs Daniel Cormier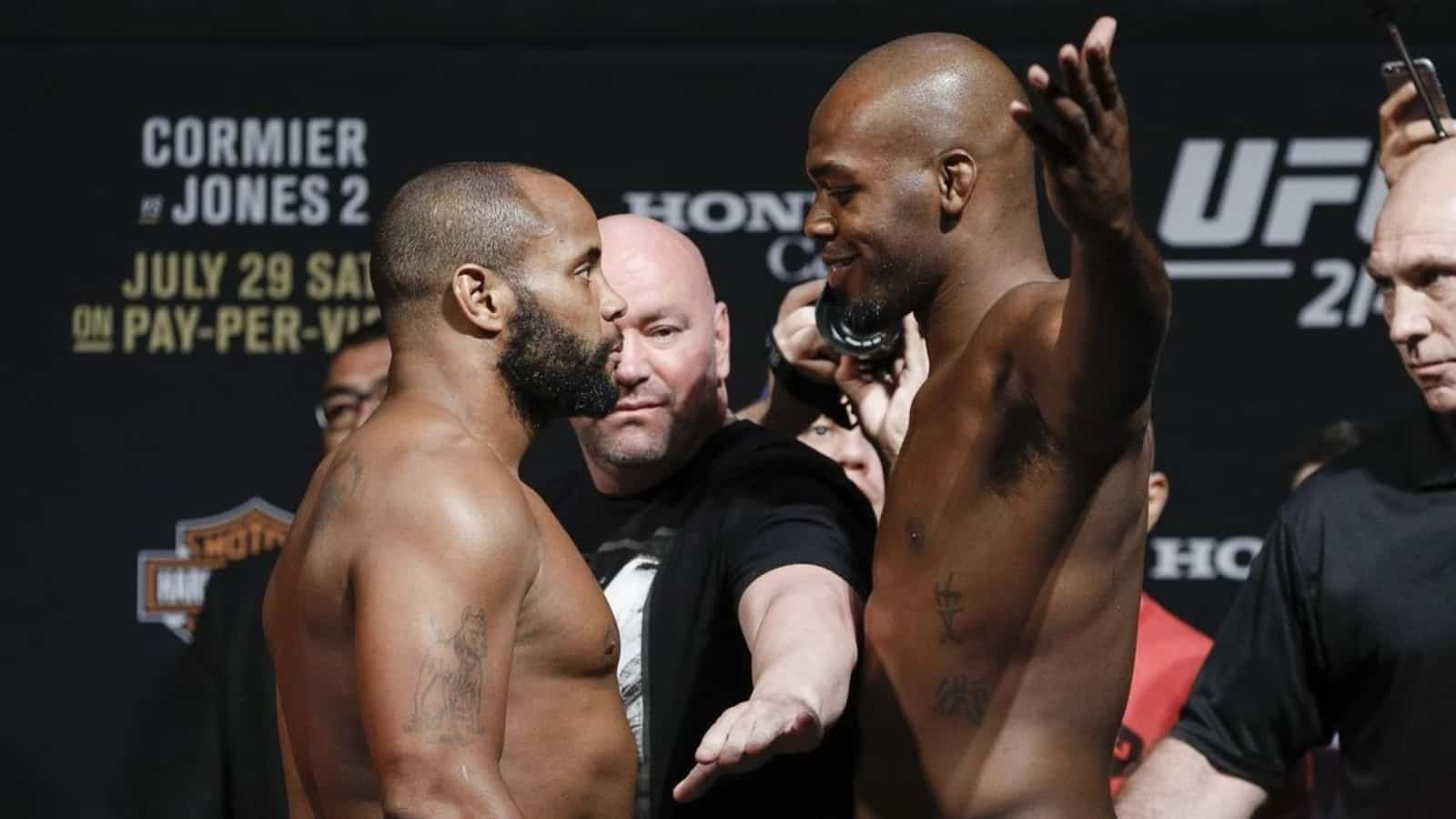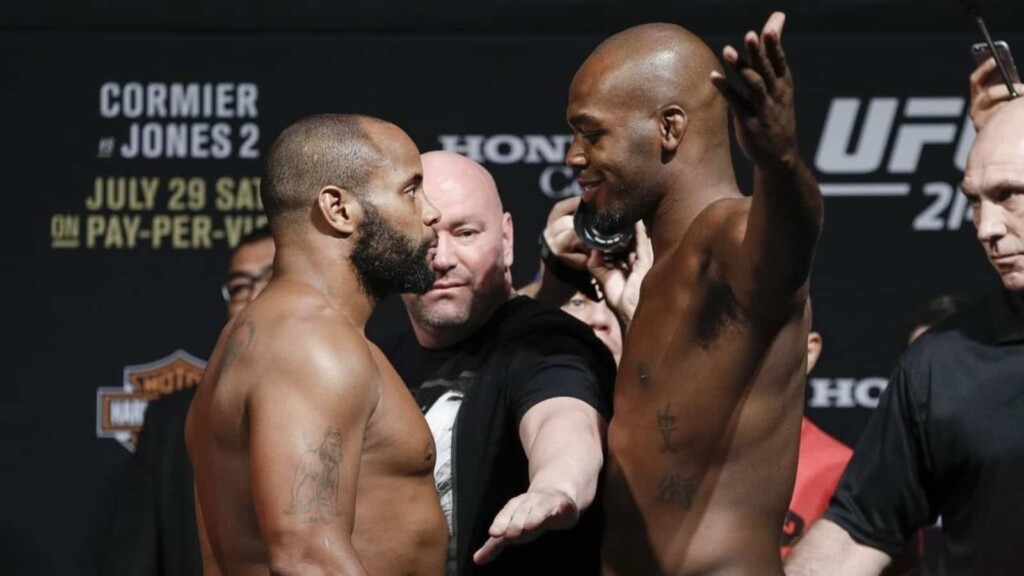 One of the nastiest rivalries in the history of the sport – Jon Jones vs Daniel Cormier. This was Cormier's biggest ever puzzle. From violent callouts to a massive brawl at the press-conference, this rivalry had it all.
The pair first met at UFC 182 in January 2015. After a warrior's performance from both the fighters, which saw the fight go the full 5 rounds, Jones emerged victorious via. unanimous decision. He thereby retained his light-heavyweight belt. And what's more? It was DC's first ever loss in his MMA career.
They met again at UFC 214 two years later. Jones wasn't the light-heavyweight champion, it was Cormier who was. Not because Jones took an L, he had actually tested positive for clomiphene and letrozole and was stripped off the title.
However, this time Jones eased to a third round, knockout victory to win the light-heavyweight championship. But the result was overturned because Jones tested positive for another banned substance, a turinabol metabolite.
1) Conor McGregor vs Nate Diaz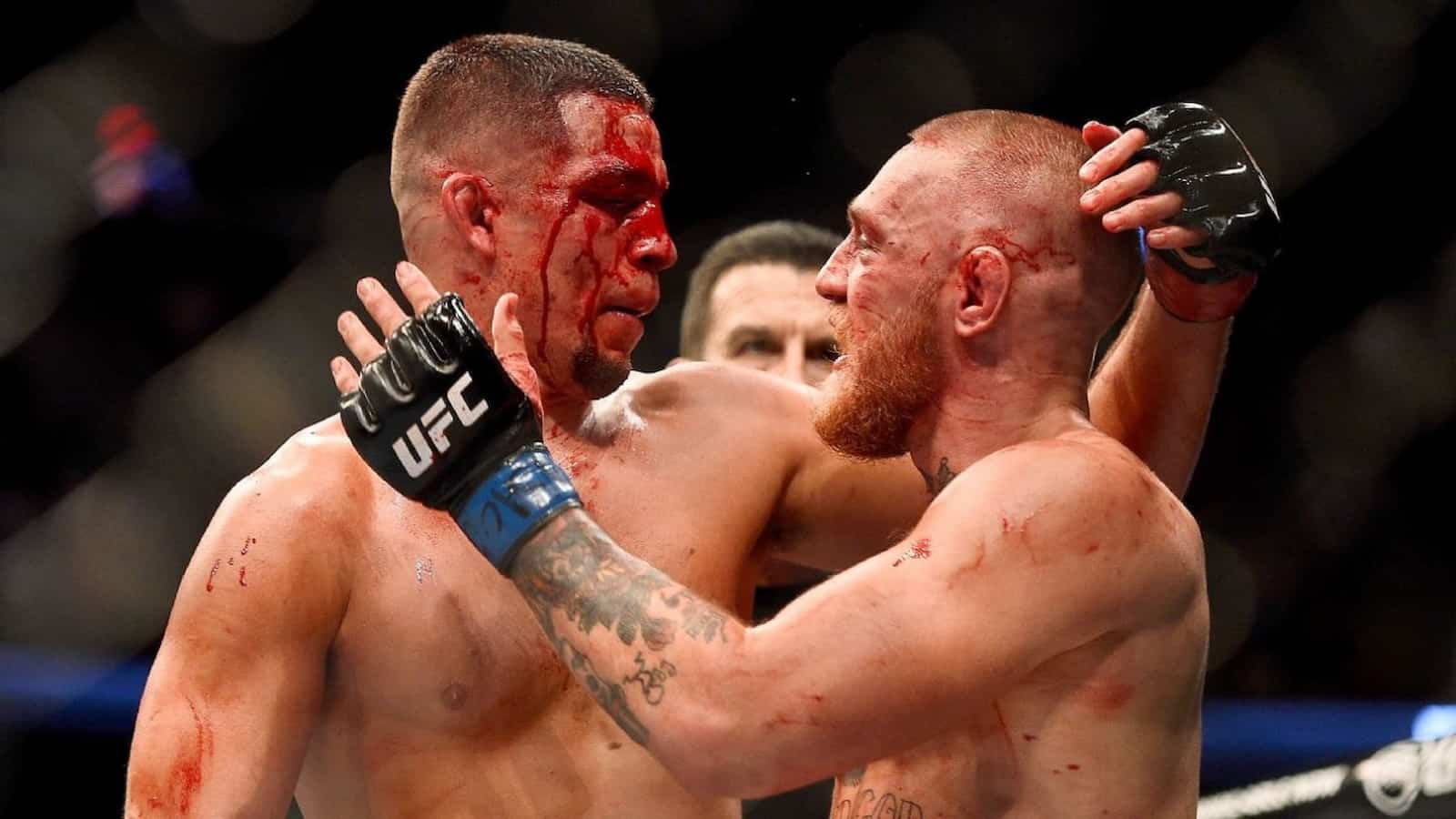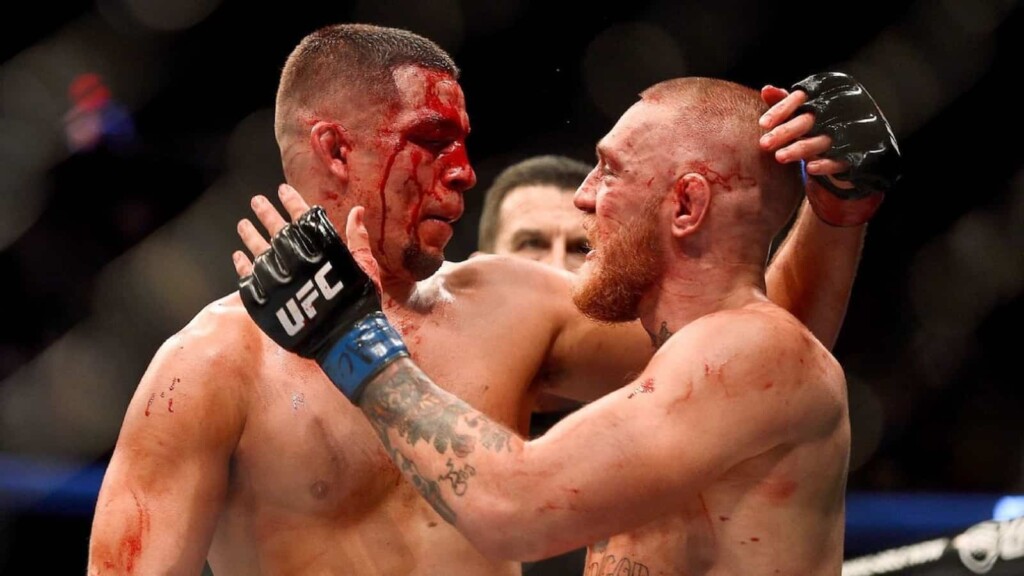 No one ever expected this fight to even take place. McGregor was supposed to face Rafael dos Anjos at UFC 196 in a lightweight championship bout. However, RDA had to pull out just a few weeks before the fight, due to a foot injury. In stepped, Nate Diaz. Since there were only a few days left for the fight, the contest was declared a welterweight bout.
McGregor went into the fight, being unbeaten in the UFC. Diaz on the other hand, was UFC tested and a seasoned fighter. But he was the clear underdog. As expected McGregor dominated round 1 outstriking the 'Stockton Slugger'. But in the second round, Diaz began landing some good hits, and towards the end of the round, he clipped McGregor almost knocking down. A groggy McGregor tried to get back to his feet, but in a split second Nate Diaz executed a rear-naked choke. After a bit of struggle, McGregor tapped!
Diaz just shocked the world, and uttered the famous lines at the post-fight interview, "Hey I'm not surprised m*th**f*****s!" The pair fought again in a rematch at UFC 202, and McGregor played it safe this time, winning via. majority decision.
Throughout their rivalry, the world witnessed angry words and trash-talks of the highest order. It was a windfall for Dana White and the UFC, because even a fight between McGregor and Rafael dos Anjos, wouldn't have been this big a hit.
Also Read : When did Khabib Nurmagomedov and Conor McGregor become rivals? Fierce rivalry revealed