Tyron Woodley speaks his mind on Dustin Poirier's possible move to the welterweight. Poirier just lost his second title fight, this time against Charles Oliveira at the main event of UFC 269. Dustin was coming in with two back-to-back wins over the biggest name in the history of MMA, Conor McGregor, and he got choked out by Oliveira early in round number 3.
Dustin talked about moving up to the welterweight if he would've won the title, his former teammate Colby Covington claimed Dustin is a natural welterweight, and he can come see him anytime he wants. Former welterweight champion, Tyron Woodley is getting his rematch against Jake Paul after Tommy Fury pulled out from their boxing match, and he had a thing or two to say about Dustin.
Talking to Submission Radio, he said, "I mean Dustin spars everybody in the gym so he can have a run at any weight, I mean he spars middleweights, welterweights and nobody..nobody I've ever seen anybody just own him so I feel as if the weight cut as you get to the point of your career where you like have already established yourself like I speak for myself as well. I'm weighing in at 192 this upcoming week, that's a blessing in disguise. Going 170 was torturous on my body on my mind."
Tyron Woodley is not commenting on the rumour of a "No knockout" clause in his first fight against Jake Paul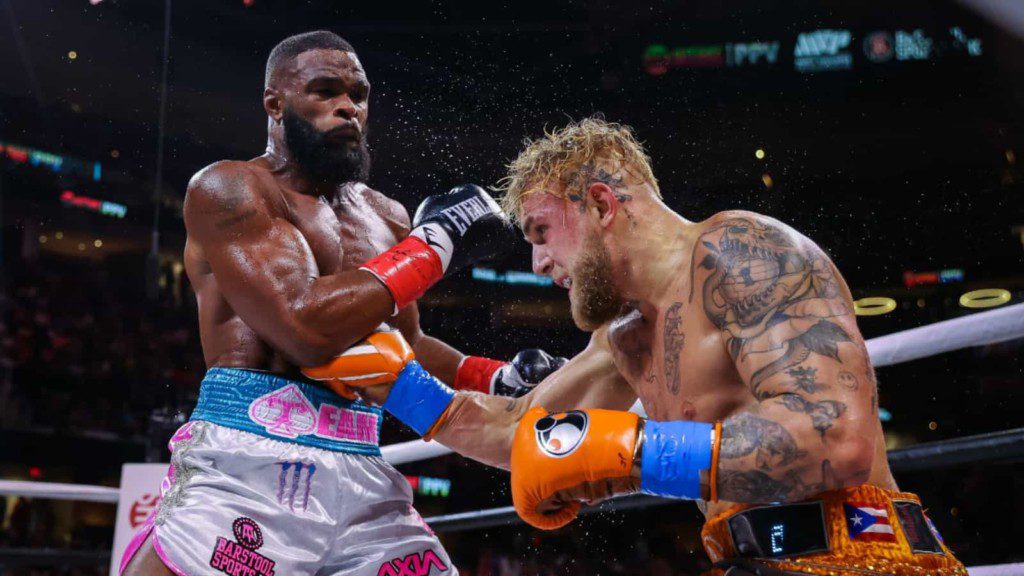 Woodley lost his last boxing match against Jake via split decision, there was a time when Woodley had Jake hurt, and he almost got knocked out. Uncharacteristically enough, Woodley didn't chase the finish, and Jake won the fight later on. There were rumors that there was a "no-knockout" clause in Woodley's contract. Jake denied it and when Woodley was asked to comment on the same he said.
"I just let people talk you know what I mean, because I know one thing in our sport, people if they're talking about you good if they're talking about you bad, they wanna see you fight. So, I didn't feel obligated to alleviate some rumor to correct it, to say it was right, to say it was wrong. All I'm saying is I'm gonna knock his a** out December 18 and they're gonna give me another $500,000 to do it, so I appreciate them thank you for putting a bag on your own head and umm.. you need the sharpest tool in the toolbox for doing so but I'm not gonna say no to it."
Also read – "That's going to remind me"- Tyron Woodley declares there's no way he removes the iconic 'I Love Jake Paul' tattoo