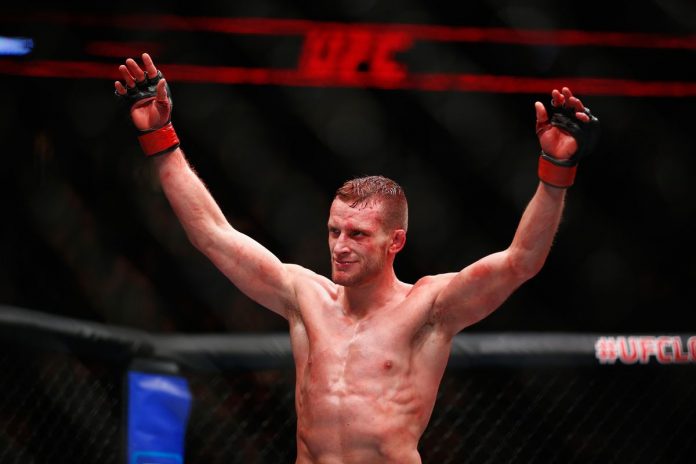 The bantamweight contest of UFC Vegas 21 features the contest between Jonathan Martinez (13-3) taking on Davey Grant (12-4). Martinez is on a two-fight win streak and Grant is also on a two-fight win streak stepping into this fight.
Round 1: Martinez opened the round with kicks to the body. Grant answers him with a leg kick of his own. Both men throwing hard shots at the start of the round. Martinez lands a nice combination of punches. Grant connects with a left hook. Martinez chopping his legs with nice calf kicks.
Grant throws one more spinning leg kick, Martinez lands a left hand and it connected Grant is down. He goes in-ground for landing more punches and Grant saved by the bell.
Davey Grant changed the course of the match in 2nd round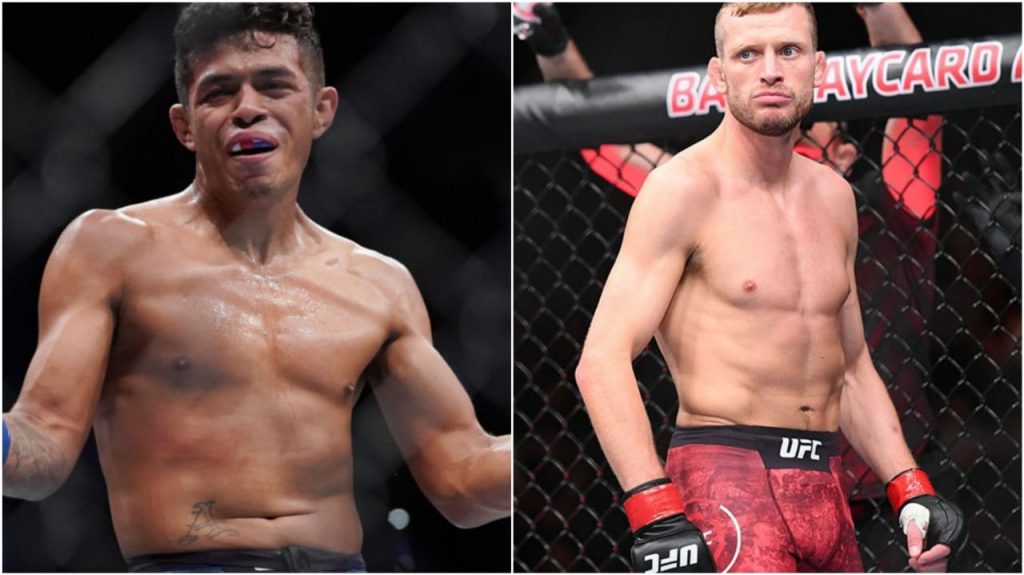 Round 2: Grant started the second round aggressively and connected with some nice punches at the start of the round. Martinez tried to counter him but Grant kept pressure high. Martinez lands a nice jab and Grant lands a huge left hook and he dives for follow up shots.
The referee pulls him off and Grant win the fight by TKO. Second consecutive TKO win for Davey Grant.
Result: Davey Grant def Jonathan Martinez via TKO (Punches) (Round 2,3:03)
Also Read: Joseph Benavidez is devastated by his loss at UFC 259