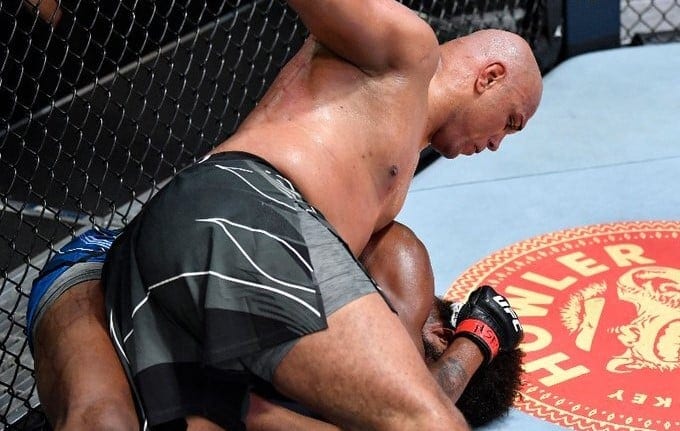 UFC Vegas 26 main card sees a heavyweight bout as its third fight. A heavyweight bout between Marcos Rogerio De Lima and Maurice Greene. De Lima is coming off a loss against Alexandr Romanov in 2020. The Brazilian has a record of 17-8-1 in his professional career. Maurice Greene on the other hand is coming from a defeat against Greg Hardy in the year 2020. He has a record of 9-6-0 coming into UFC Vegas 26.
Round 1: Greene opens as the aggressor and hits Lima with a big left. Greene has a lot of range that helps hit with a counter too. Lime doesn't seem frustrated rather remains calm and is happy to meet Maurice here. Greene wastes very little time to keep it on the foot and takes down De Lima. Greene has his back against the cage and Lima right now is scrambling. No room given to Greene in the first round to work. Lima dominating on the ground. Strikes traded on the ground as the bell goes.
De Lima ground game too much for Greene at UFC Vegas 26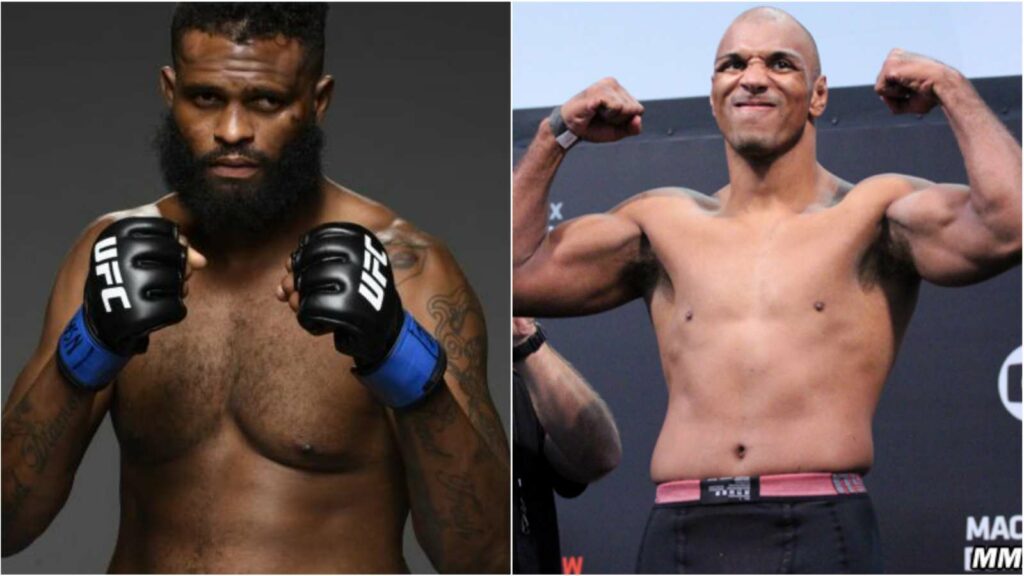 Round 2: Greene wasting no time to take hits from Maurice Greene. Lima wraps his body and throws him to the canvas. De Lima is doing the controlling in the second round too. We are back at where the first round left, Greene has his head back against the cage. Big hands scored by the Brazilian. A lot of weight for Greene to handle on top of him. He is gasping for breath and no room given for him to work. A lot of short punches for Lima. Greene hasn't put any effort to get back up and this could be favoring Lima. Lima is all over Greene. Round ends.
Round 3: Maurice Greene seems to not learn his lesson and dives in again only for Lima to take him down one more time. It is almost as if we are rewatching the first two rounds. Lima has once again wrapped his body around Greene. The whole fight has been on the canvas. Short punches were thrown by Lima. Greene has shown no effort to get back on his feet and fight. The commentators are very critical of the fight just like anyone else who watched it. One last try by Greene to get back up but fails miserably.
Result: Marcos Rogerio de Lima def. Maurice Greene via unanimous decision (30-26, 30-26, 30-27)
Also read: UFC Vegas 26: Gregor Gillespie dominates Carlos Diego Ferreira
UFC Vegas 26: Phil Hawes def Kyle Daukaus via Unanimous Decision