The Middleweight contest of UFC Vegas 26 features the fight between Phil Hawes who made his debut in the Dana White contender series and he is still undefeated in UFC. Hawes is coming in this fight with a winning streak of three fights with his latest win coming against Nassourdine Imavov on UFC Fight Night: Blaydes vs Lewis.
Kyle Daukaus is also one of the emerging contenders of the Middleweight division who is coming in this fight with a win against Dustin Stoltzfus on UFC 255.
Round 1: Hawes came out aggressively at the start of the round and Daukaus fighting with his back against the cage. Hawes gets close and Daukaus tried to grab his neck but he couldn't get hold of it. Daukaus grabs his neck and falls but he git trapped in Von Flue.
He's attacked from the top and they get back again. Daukaus landed some punches on the body and Hawes landed a solid knee and they break as the round ends.
Round 2: Hawes tried to grab the leg just as the round started and Daukaus tried to land a low kick but missed. He then landed a high kick followed by a spinning back fist. Hawes is hurt, Daukaus sees it and tags him but he recovered and stayed in the fight.
Hawes landed some nice shots and when less than a minute remained Hawes shoots for a takedown. He scored some nice shots just as the round ends.
Phil Hawes got the momentum back after the first round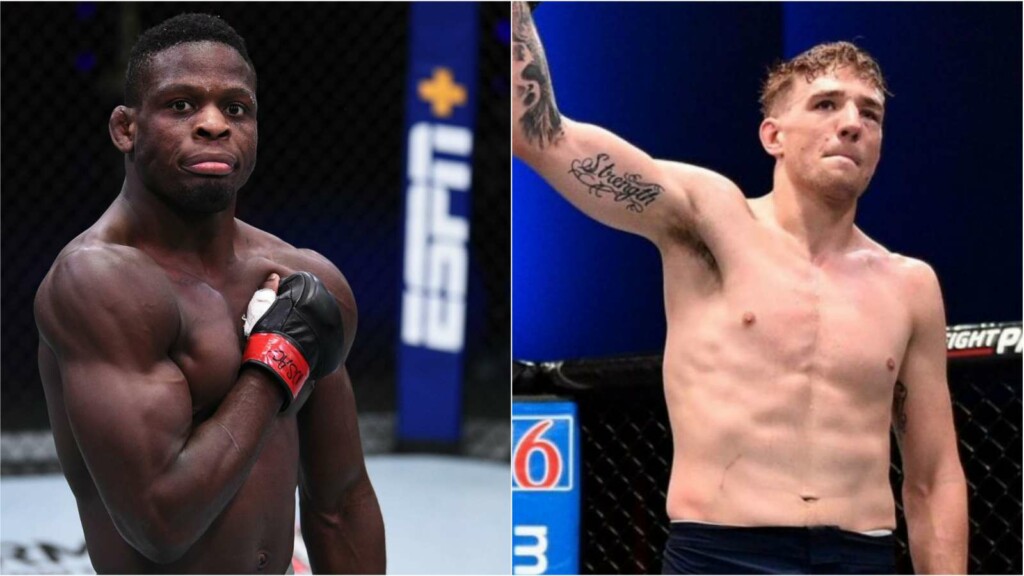 Round 3: Hawes started the round aggressively and immediately dives for a single leg and dragged Daukaus to the canvas. Daukaus tried to grab the neck but couldn't get a hold of it and Hawes stayed on the top and landed some big bombs.
Daukaus stayed active and looked for escape but Hawes stayed heavy on the stop and he landed some nice shots to the head. Less than two minutes remained and Hawes still controlled him and he stayed compact until the end.
Result: Phil Hawes def Kyle Daukaus by Unanimous Decision (30-26, 30-26, 29-27)
Also Read: UFC Vegas 26: Marina Rodriguez vs Michelle Waterson Prelims Results.
"I think they have faith in me that I'm able to do that," Michelle Waterson talks about headlining UFC Vegas 26.