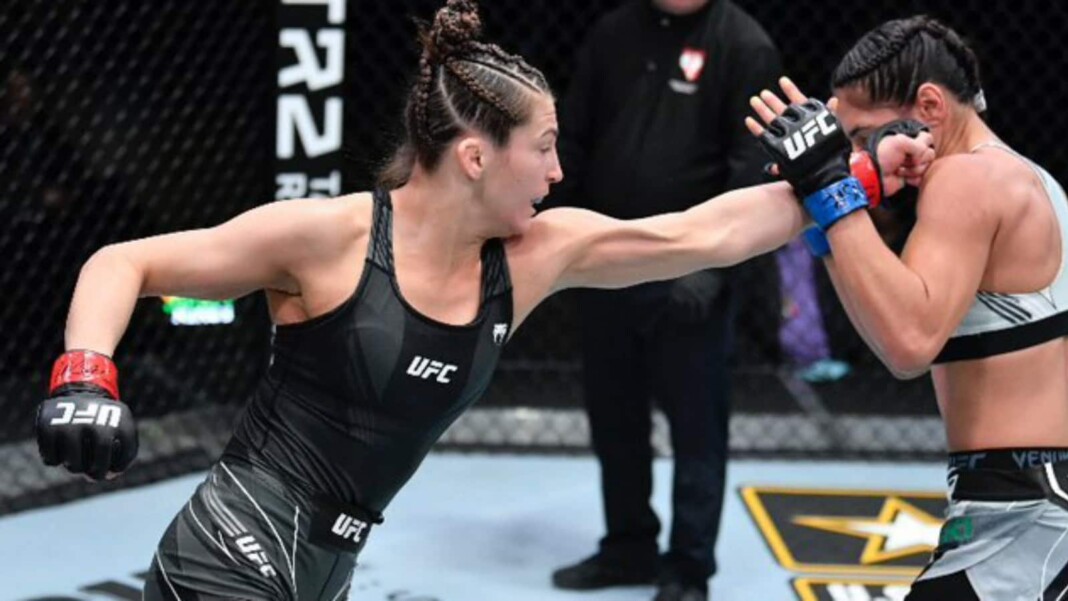 The women's Flyweight contest of UFC Vegas 28's main card marked the fight between Montana De La Rosa (11-6-1) and Ariane Lipski (13-6). De La Rosa stepped into this fight with a draw in her last fight against Mayra Bueno Silva and Lipski stepped into this fight with a loss against Antonina Shevchenko.
Round 1: Montana De La Rosa started the fight with a wide stance and missed a high kick at the start. Ariane Lipski tried to advance but got hit by a jab. Both of them backed off and traded the right hands at the same time. De La Rosa missed a front buck but scores a takedown.
Half guard for Lipski and De La Rosa controlled her from the tap. De La Rosa is punching to her face and Lipski's cut on the left of her head. The round ended with De La Rosa on top.
Montana De La Rosa dominated Lipski at UFC Vegas 28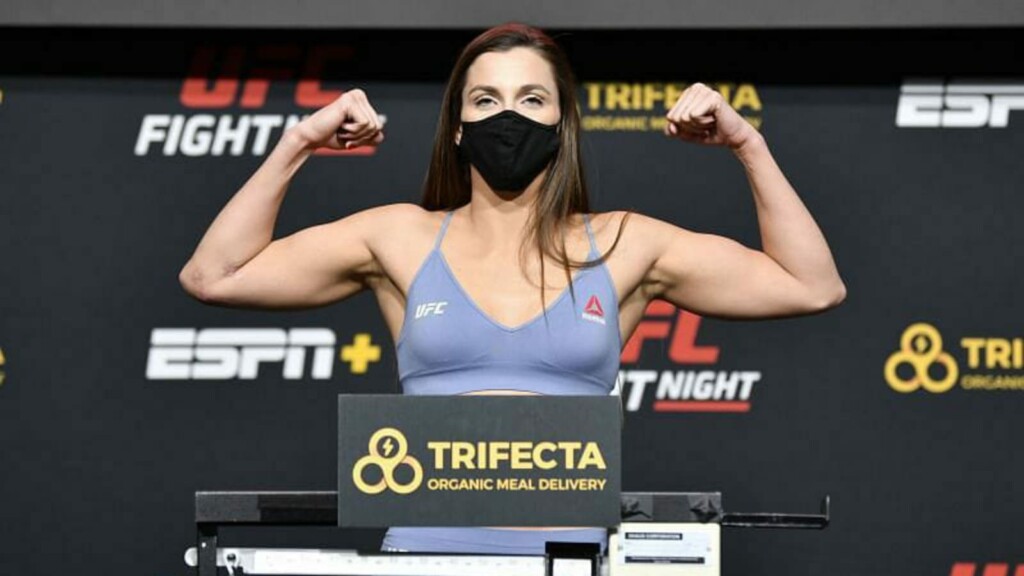 Round 2: Lipski moved forward and landed a big right hand. De La Rosa got caught with that but she backed up real quick and scored a big takedown. She controlled Lipski once again and grabbed her legs. Lipski showed more activeness in this round but De La Rosa didn't let her go.
Lipski got trapped against the fence and De La Rosa steps over the mount. She rained down elbows and Lipski is hurt and the referee stopped it.
Result: Montana De La Rosa def Ariane Lipski via TKO (Punches) (Round 2, 4:27)
Also Read: UFC Fight Night Rozenstruik vs Sakai: Prelims Results.