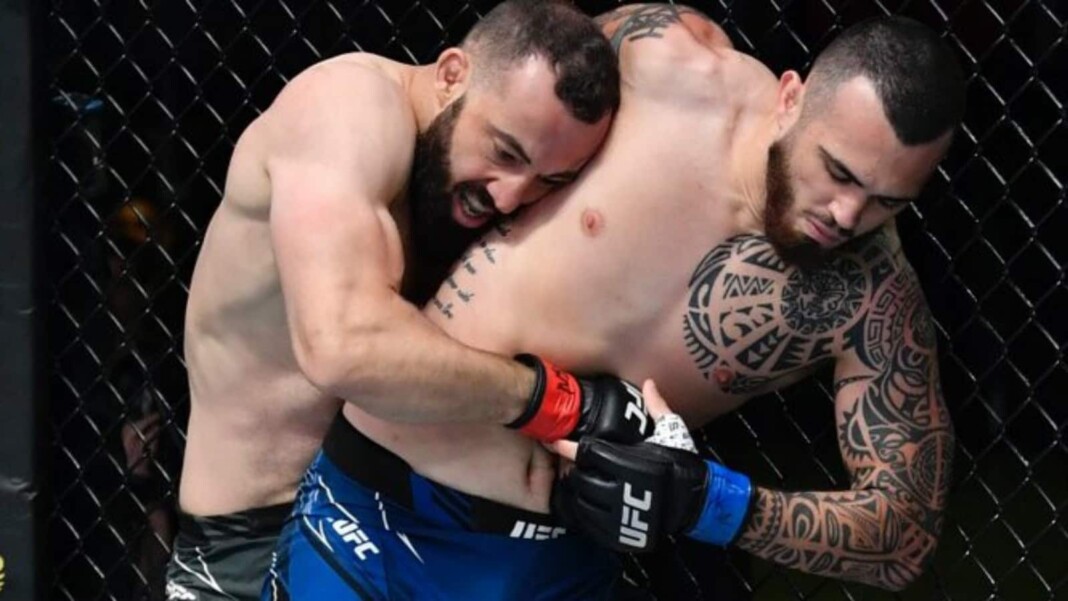 The Middleweight contest of UFC Vegas 28's main card marked the fight between Roman Dolidze (8-1) and Laureano Staropoli (9-3). Dolidze stepped into this fight facing the first loss of his MMA career against Trevin Giles in his last fight. Staropoli also came into this fight with a defeat against Tim Means in his last fight.
Round 1: Dolidze moved forward patently and threw the first jab of the fight. Staropoli kicks and Dolidze changed the level and dragged the fight to the floor. Staropoli battled to get back to his feet but Dolidze locked the body tight. Dolidze landed a couple of knees and Staropoli tried to scramble but nothing happened. Dolidze ended the round on top.
Round 2: Staropoli switched stances and landed a right hand. Dolidze tried to do what he does in the first round, goes for a takedown and Staropoli again tried to get himself free from this position. Staropoli finally broke the clinch and landed a kick to the body.
Dolidze eats some of the shots before he finally landed one more double leg takedown. Staropoli and Dolidze landed the round in the clinch.
Roman Dolidze showed excellent grappling in this fight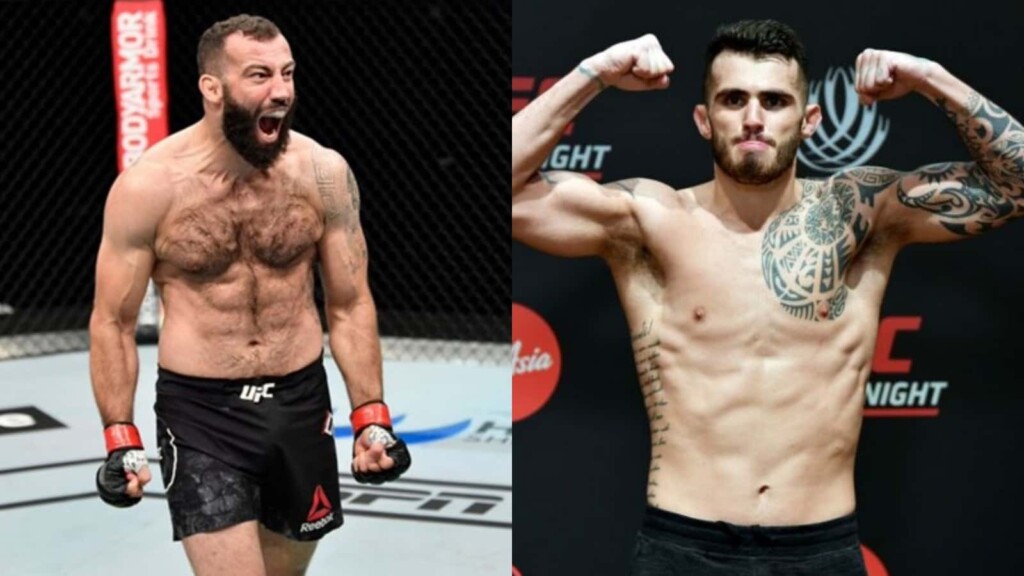 Round 3: Staropoli landed a jab just as the round started and Dolidze landed a nice kick to the body. Staropoli landed a nice kick to the body and Dolidze smiled back at him. Staropoli tried to land a high kick and Dolidze again landed a takedown.
Staropoli tried to escape and Dolidze kept control of him throughout the fight. They again finished in the clinch and the fight ends.
Result: Roman Dolidze def Laureano Staropoli via unanimous decision (30-27, 30-27, 30-27)
Also Read: UFC Vegas 28: Santiago Ponzinibbio def Miguel Baeza via UD in a wild fight.