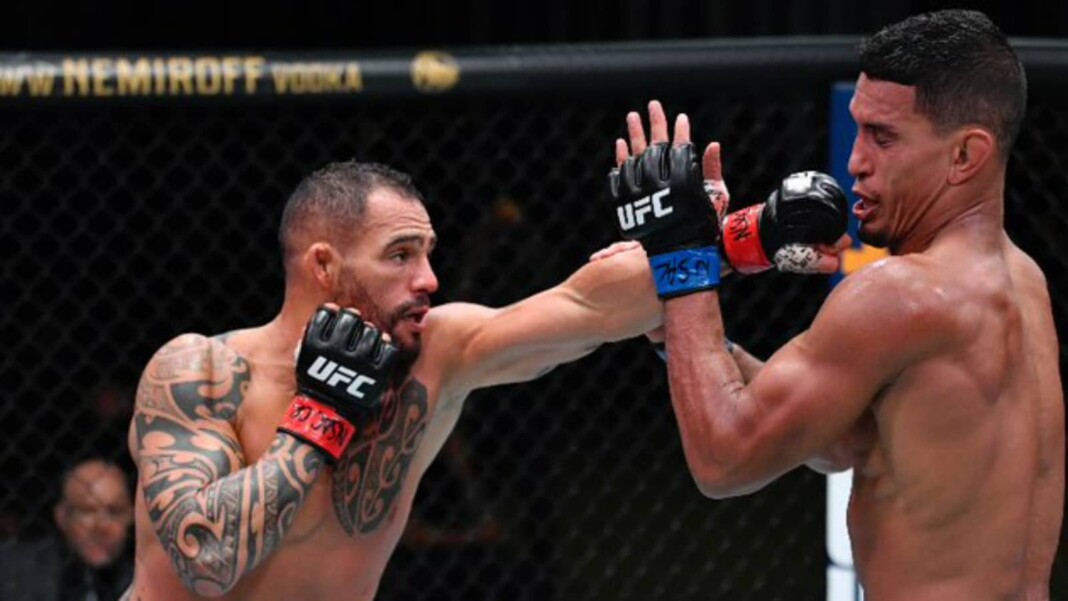 The UFC veteran Santiago Ponzinibbio (28-4) stepped into the Welterweight contest of UFC Vegas 28's main card against the undefeated UFC Welterweight fighter, Miguel Baeza (10-0). Ponzinibbio came into this fight with a defeat against Li Jingliang in his last fight. Baeza stepped into this fight with a win against Takashi Sato in his last fight.
Round 1: Ponzinibbio moved forward to start the fight and Baeza came out blazing and landed a nice right hand. Ponzinibbio changed the level and attempted a takedown but missed. Jabs traded between both and Baeza landed a nice left hook. Baeza kept chopping Ponzinibbio's legs and he looks stunned.
Ponzinibbio landed a big left hand and Baeza attacked his leg again. Ponzinibbio swung back at the end and that turned out to be a hell of a round.
Round 2: Ponzinibbio moved again and Baeza landed a nice shot. Baeza took some damage at the start of the round and Ponzinibbio landed some nice jabs followed by right hands. Baeza's leg kicked seemed to be slowed down a bit from the beating he took.
Ponzinibbio's leg damaged but he still swung and Baeza landed a clean left hand. Ponzinibbio gained some momentum at the end of the round and landed some heavy significant strikes at UFC Vegas 28.
Ponzinibbio and Baeza produced fight of the night at UFC Vegas 28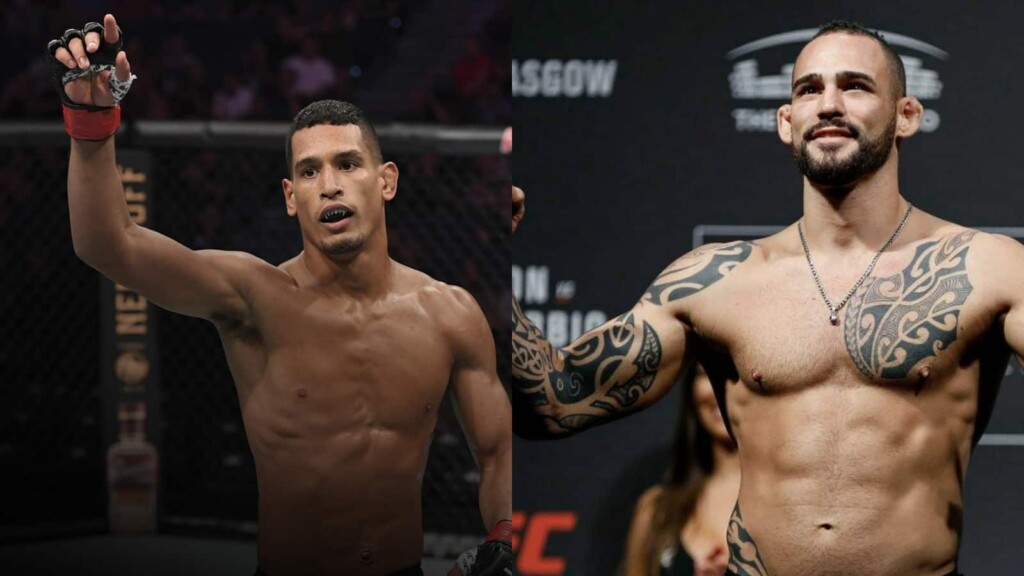 Round 3: Ponzinibbio started the round with jabs and Baeza still looked to attack his legs. Jabs traded between both and Baeza landed a right hand and low kick scored from Ponzinibbio. Baeza's leg lick also showed some swelling and Ponzinibbio landed some right hands followed by it.
Punches traded and Ponzinibbio landed a left hand. Baeza landed a uppercut and they both swung as the fight ended.
Result: Santiago Ponzinibbio def Miguel Baeza via unanimous decision (29-28, 29-28, 29-28)
Also Read: UFC Vegas 28: Gregory Rodrigues def Dusko Todorovic via Unanimous Decision.