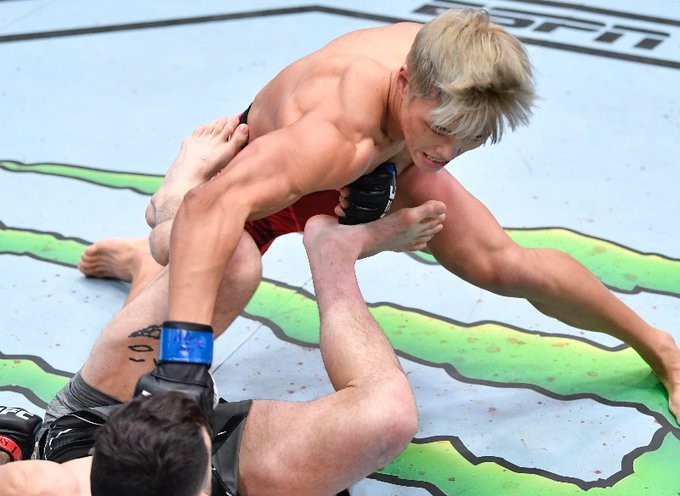 The third fight of the UFC Vegas 29 main card is a stunning fight between Julian Erosa vs Seung Woo Choi. Both fighters take on each other at the featherweight division.
Julian Erosa and Seung Woo Choi both are coming into UFC Vegas 29 from amazing wins off their own. Erosa is coming off a win against Nate Landwehr at UFC Fight Night: Blaydes vs. Lewis in 2021. Erosa has been in the UFC for a long time and has a lot of knockouts under his belt. Seung-Woo on the other hand is riding on a two-fight winning streak and will look to make it three today.
Seung Woo has an MMA record of 9-3-0 while his opponent has a commendable record of 25-9-0. Julian is looking to climb up the charts and make his shot at the title while Seung Woo wishes to do the same too. If Choi gets a win in this fight he sure will put his name on the map establishing his place in the division.
Seung Woo Choi puts Erosa to sleep at UFC Vegas 29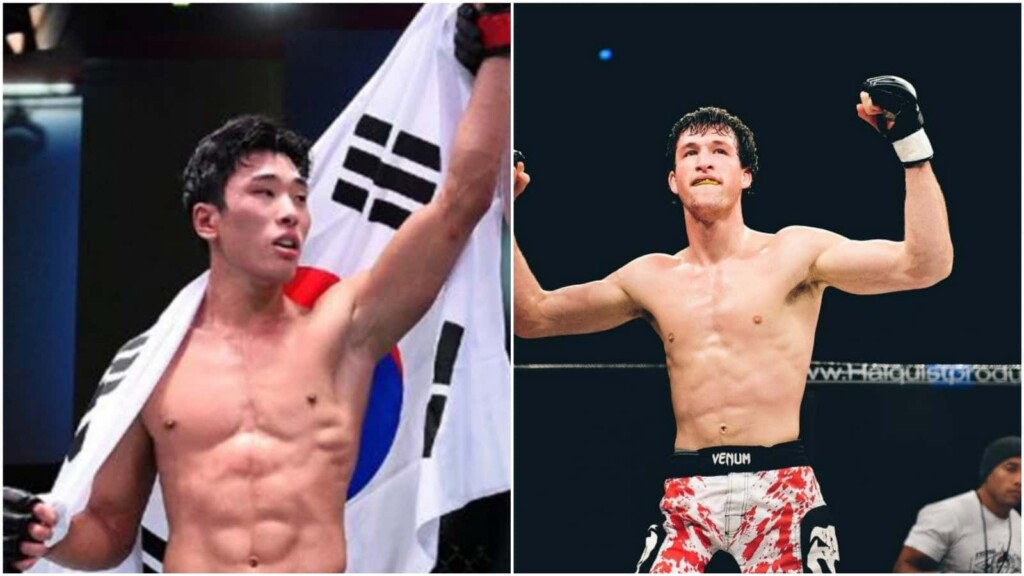 Round 1: Erosa looking to take control of the fight as he stands in the center. A light calf kick to warm Choi up. Seung Woo wastes no time and responds with two crisp punches of his own. Julian is lucky the two punches did not land because they looked really dangerous. Both men not looking to stand still as they engage in war.
Choi puts the pressure as he moves forwards. A big right thrown by Choi that is missed followed by a left hook that lands cleanly. That left hand has dropped Erosa and he is hurt badly. Choi pounces on his opponent with two a flurry of punches. Referee Mark Smith has to barge in and stops the fight. Spectacular finish for Seung Woo. Amazing fight.
Also read: UFC Vegas 29: Veteran Matt Brown knocks out Dhiego Lima with his strong right hand