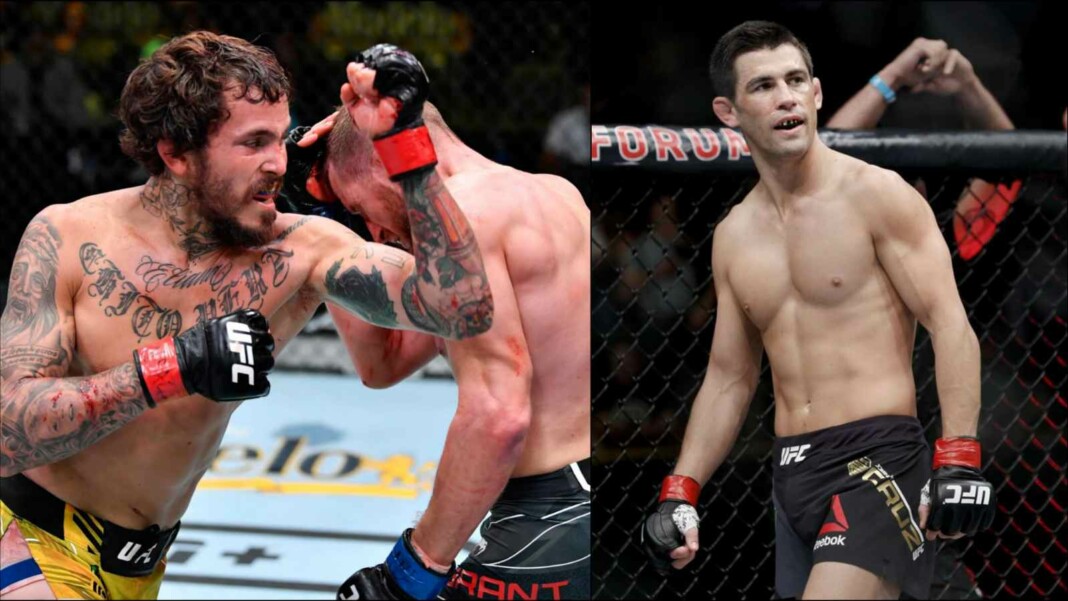 The number 15th ranked UFC Bantamweight fighter, Marlon Vera came back to the win column after securing a unanimous decision win against Davey Grant in the bantamweight contest of UFC Vegas 29.
After defeating Sean O'Malley at UFC 252 and ending his undefeated streak, Vera lost his next fight against the former UFC Featherweight Champion, Jose Aldo. This win against Grant will help him to climb up the rankings once again.
With this win, Marlon Vera called out the former UFC Bantamweight champion, Dominick Cruz while Cruz was calling out his fight from the ringside. Cruz is ranked number 9th in the rankings and Vera wants to take his spot.
In the post-fight show of UFC Vegas 29, Vera says, "He was too close to me, and he's ahead on the rankings, So it's the fight that I think is a fun fight, but I'm not desperate, or I'm dying to fight."
"I'll fight anybody, and I proved it by taking this fight. Because, let's be real, after going in a close fight with Jose Aldo, this is a huge step back, and that's a lot of pressure on me."
Marlon Vera continued, "He was getting in the rankings with a win. I don't get much, but I prepare myself very well, and anybody in front of me I'm going to put him out, and that's what we came to do tonight."
Dominick Cruz gives an immediate response to Marlon Vera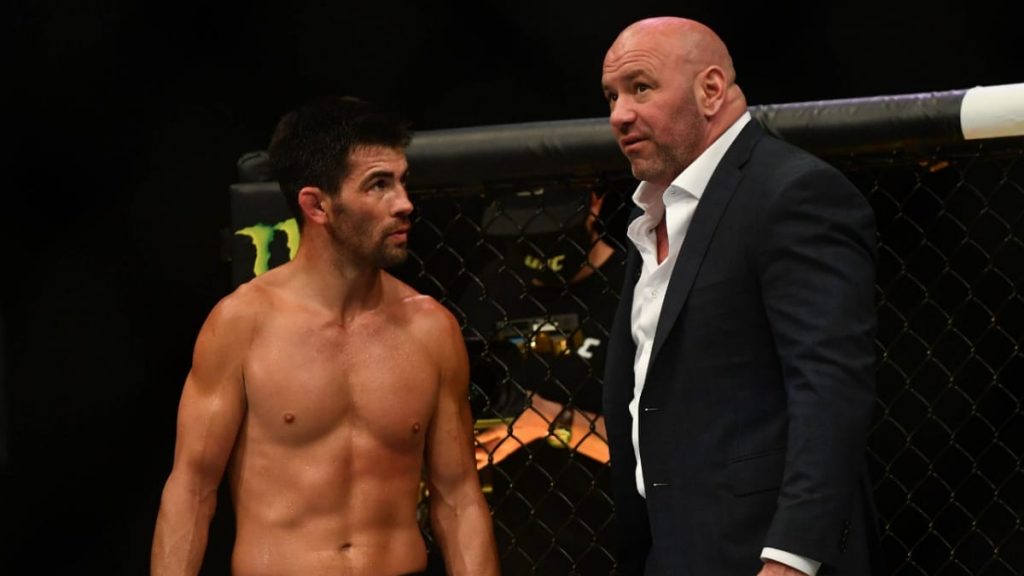 The former UFC Bantamweight champion, Dominick Cruz finally ended his losing streak by defeating Casey Kenney at UFC 259. Since Cruz has taken the number 9th spot in the rankings a lot of fighters have been calling him out.
After Vera called him out, he gave him an immediate response, Cruz says, "There's a long list of people calling me out, we're all trying to fight up the rankings, up the ladder."
"I've got to respect somebody that's trying to fight up the rankings. He wants to fight me. I want to fight up the ladder, too."
Also Read: UFC Vegas 29: Marlon Vera def Davey Grant via UD in a devastating brawl.