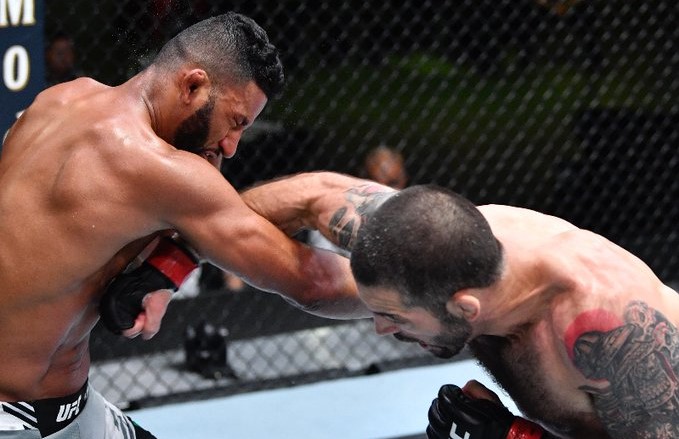 UFC Vegas 29 main card kicks off with a cracker of a fight between Matt Brown vs Dhiego Lima. Both the fighters face each other in the welterweight division looking to get on the winning charts.
Matt Brown is a veteran of the sport and is still going strong. The 40-year-old has some history with Lima as Matt coached him on The Ultimate Fighter 25. While Lima has respect for Brown he still wants a bloodbath inside the octagon tonight. Both the fighters are coming into UFC Vegas 29 from losses. Matt is coming off a defeat against Carlos Condit while Lima versus Belal Muhammad.
Round 1: The first fight of the main card has started. Veteran Brown takes control of the center and is doing the pressing right off the bat. A body kick landed on his opponent by Brown. Dhiego does not stay still as he shows great movement with his feet. Lima moving from the outside really well. Brown kicked Lima's body once again, Lima responds with his own low kick. Once again Lima took advantage of Brown's pressing and went for the calf kick. Looked like the veteran's calf was already hurting. Lima targeting Brown's calves really well. Jabs traded and the round ends. Great round.
Matt Brown stuns Lima at UFC Vegas 29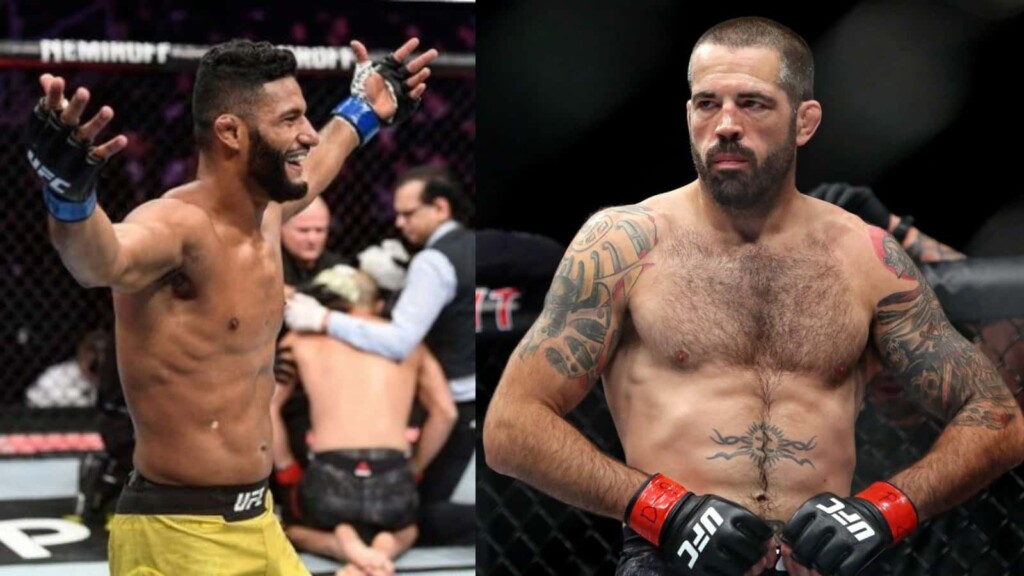 Round 2: Lima has a change of plan as he put the pressure on Brown in the second round. Both the fighters let their hands loose. Lima went for takedown and had Brown up the fence asking for some defense. Brown responds with his defense on the cage. Lima moved well looking to change levels. Brown with a clinch and pulls away from the takedown. Both the fighters back to restart.
Lima goes to Plan A as kicked Brown's calf once again. Matt is hurt with the front leg. Dhiego looked to wrap up Matt but has to let go soon. Brown throws a couple of solid punches. And boom a clean right hand to put Dhiego to sleep. Brown closes the fight. Vicious stuff from the veteran.
Also read: UFC Vegas 29: Chan Sung Jung vs Dan Ige Prelims results