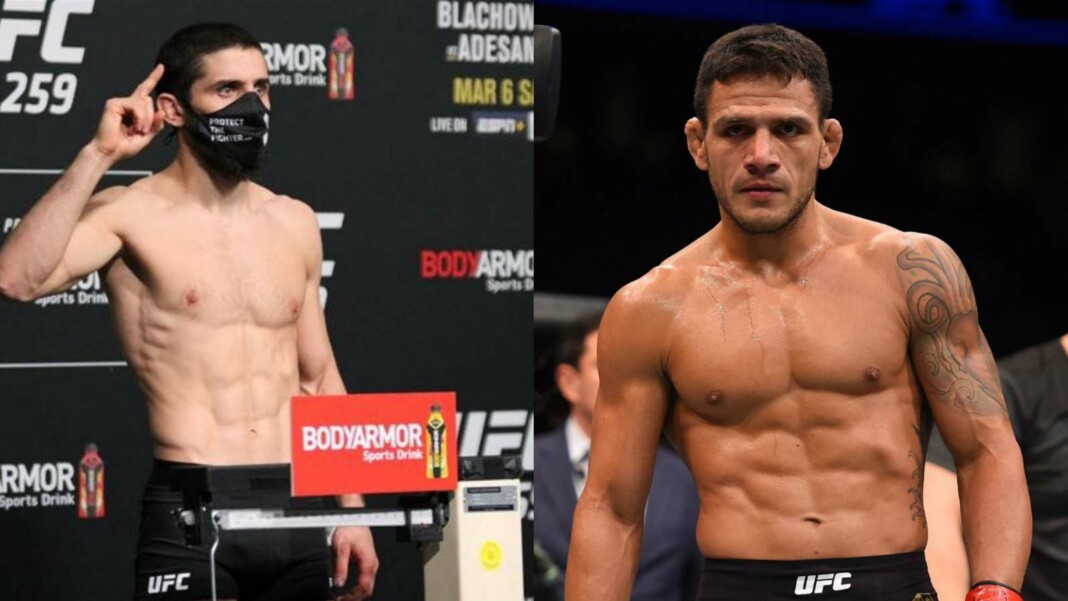 The number 9th ranked UFC Lightweight fighter, Islam Makhachev is going to headline the main event of UFC Vegas 31 against Thiago Moises. Makhachev is coming into this fight with a seven-fight win streak and he already has a name in his mind for his next fight after winning this one.
Islam Makhachev was booked to face the former Lightweight champion, Rafael Dos Anjos two times but this fight got canceled both times. Now, Dos Anjos is looking for a high money fight against Conor McGregor but Makhachev wants to step in and help him to retire.
While talking to the reporters on UFC Vegas 31's media day, Islam Makhachev says, "RDA is good for me next, but this guy always ran, now he says, 'I want to fight with Conor or Khabib, and last week, Conor slapped him at the weigh-in, and he did nothing."
"This guy always ran. This guy is old. Yeah, I understand him. He want to make money, but I want to help him retire."
Although, right now Islam Makhachev has some other business to handle and face Moises and he isn't underestimating his opponent in any way possible. He added, "He has good skills, He's good everywhere."
"Because my last opponent had a very good striking game and everybody knows about his wrestling, grappling, but this guy has good striking, good grappling."
Islam Makhachev also responded to the call out of Dan Hooker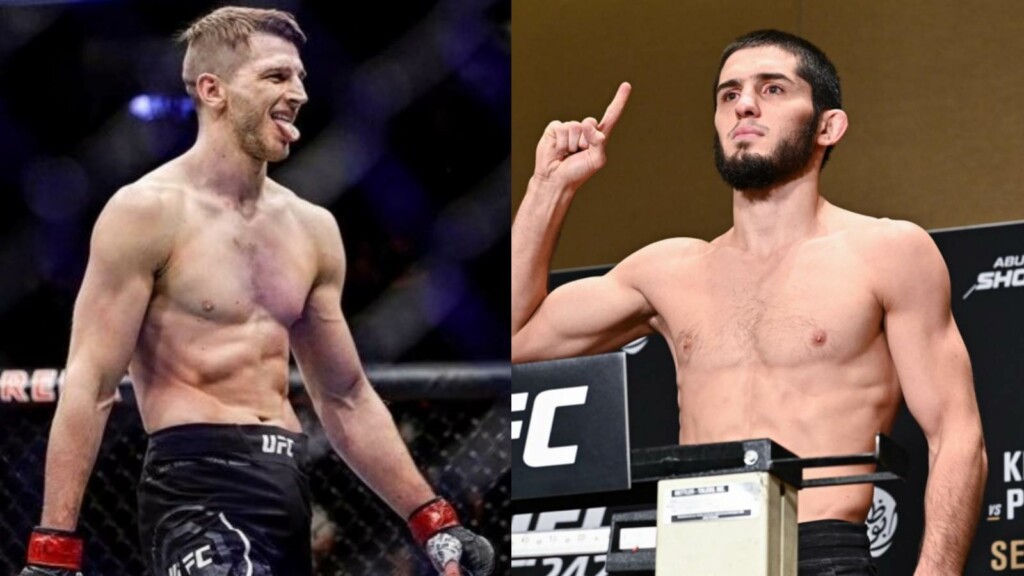 The number 8th ranked UFC Lightweight fighter, Dan Hooker is looking for an opponent for himself with his last loss coming against Michael Chandler at UFC 257. In a recent interview, Hooker called out Makhachev to face him next with a win against Thiago Moises.
But Makhachev doesn't see any benefit of fighting him and he even questioned who is Dan Hooker. He added, "You know, Dan Hooker posted something today, 'If Islam wins this fight and calls me out, I like it,' but who is Dan Hooker, you know?"
"I need someone who will bring me to call for the belt, but I don't think Hooker is a big step for me."
Hooker also responded with a tweet that was indirectly directed towards Islam Makhachev, Dan Hooker says, "Who's the chicken now".
Also Read: "I'm excited because this is my first main event," Makhachev talks about his fight against Thiago Moises.