The co-main event of UFC Vegas 31 features the former UFC women's Bantamweight champion, Miesha Tate entering the Octagon to face the number 12th ranked women's Bantamweight fighter, Marion Reneau. Tate will be entering inside the Octagon almost after five years to make her comeback.
Tate is coming into this fight with two consecutive losses with her last loss coming against Raquel Pennington on UFC 205 and Reneau with four losses on her back with her last loss coming against Macy Chiasson on UFC on ESPN: Brunson vs Holland.
Round 1: Tate missed an early low kick, Reneau flashes one high kick. Tate missed a few sharp punches and scored with a low kick. Reneau scored with a left hand, both women patently look to score. Reneau charged with a submission attempt but failed. Tate caught her against the cage, jabs traded between both. Tate lands a right hand and secures a takedown, she ends the round on the top.
Round 2: Reneau lands a front kick to start the round, Tate counters her with a left hand over the top. Tate moves laterally and changed levels as she took the action to the ground. Right-hand scores from Reneau and Tate again pressed her, Reneau warned for grabbing the cage.
Tate lifts her up and slammed Reneau on the canvas, she looks for an arm to lock in Kimura. Tate gets herself free and lands a hard right hand from the top. The round ends with Tate being on top.
Miesha Tate displays a dominating performance against Reneau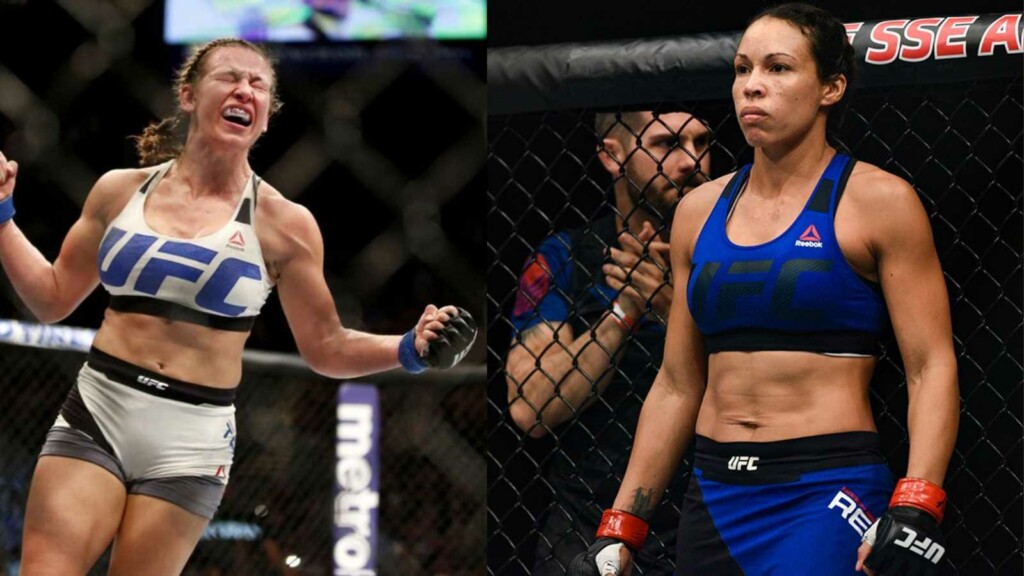 Round 3: Reneau missed a big right hand just as the fight starts and Tate pushed forward with punches. She changed the level and dived forward on the ground. Reneau tries to trap the hand of Tate but she gets herself free and lands some bombs from the top. That's it Tate gets back to the win column.
Result: Miesha Tate def Marion Reneau via TKO (Strikes) (Round 3, 1:53)
Also Read: UFC Vegas 31: Rodolfo Vieira def Dustin Stoltzfus via an incredible submission.