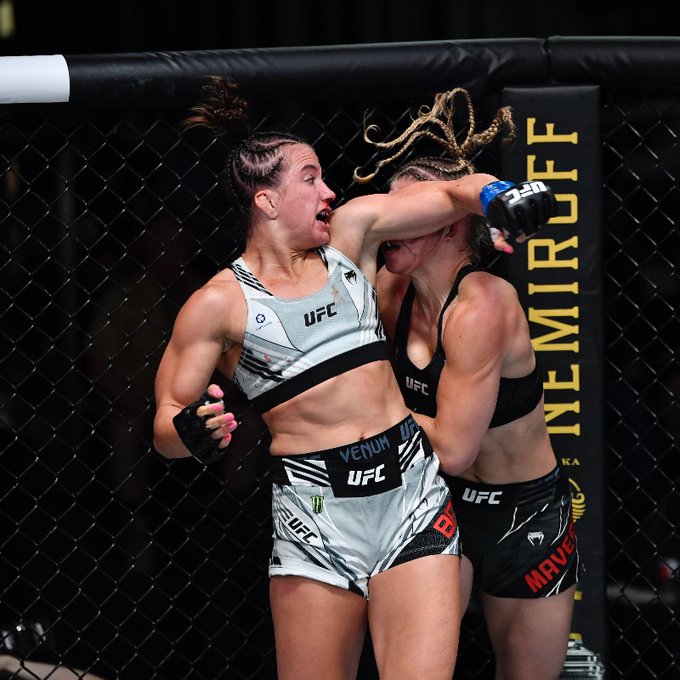 A stunning flyweight bout is hosted at UFC Vegas 32 on the main card. A women's flyweight clash of Miranda Maverick vs. Maycee Barber will be the second fight on the main card.
UFC Vegas 32 takes place at the UFC Apex in Las Vegas, Nevada. The event is headlined by a crucial bantamweight battle between Cory Sandhagen vs. TJ Dillashaw. As far as this flyweight bout is concerned, Miranda Maverick is looking to get to the top of the mountain in the flyweight division. The fighter didn't take too much time to put her name on the map with her huge win against Gillian Robertson.
Meanwhile, her opponent Maycee Barber is considered to be a future title contender is coming off two straight losses against Alexa Grasso and Roxanne Modafferi. The youngster will look to come back on the winning charts and look to aim for the gold. This fight will be a really tough one for Barber. Continue reading to know how this fight on the UFC Vegas 32 main card plays out.
Maycee Barber is too much to handle at UFC Vegas 32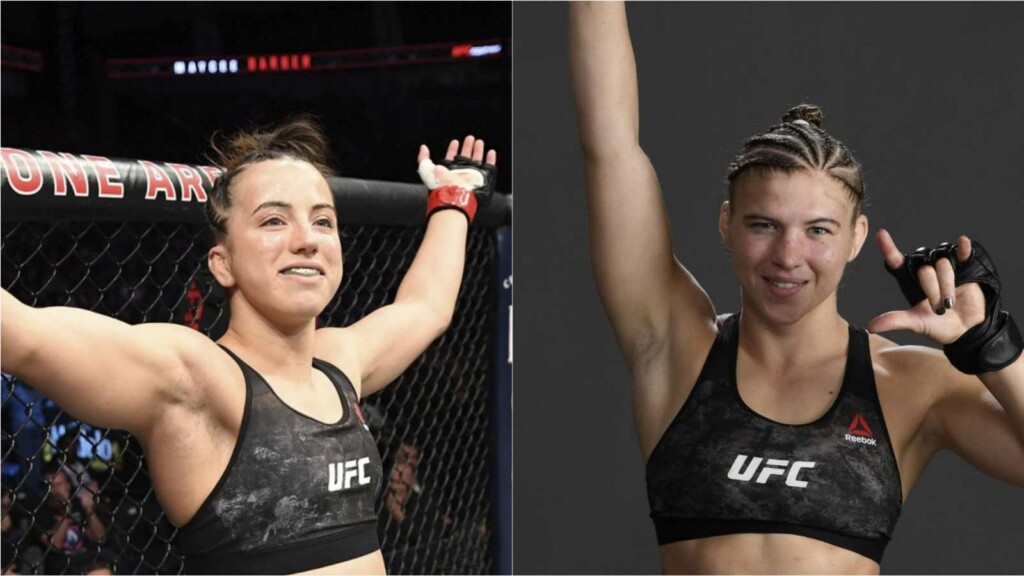 Round 1: Both the women looked to be good on their feet as the fight began. Maverick did not look to get too close so kept a distance as she threw punches. Maverick threw a low kick followed by a high kick which is blocked by Maycee. Barber threw a high kick of her own to which Miranda responded with punches. Both the fighters traded shots. Barber with a big left as Maverick responds with the right hand. A lot of body kicks from Maverick and round ends with punches traded.
Round 2: Once again Maverick looked to act the aggressor as she takes the center. A lot of kicks are incorporated in Maverick's fight tonight and she lands one in the beginning. Both the fighters clinch in the center and Maverick takes it to the cage. Barber with some amazing defense to slip away. Barber with a takedown but Miranda is back up. Huge strikes scored by Maycee on feet. A good knee shot by Maverick. Miranda changed levels with her takedown and fails to get the choke in as time ends for the round.
Round 3: Maverick started the round with two solid left hands. Barber responds with a right hand. Both the fighters traded punches. Maverick is putting some pressure on the youngster as she kept a high pace. A beautiful trip for Barber but Maverick scrambles up on top. Both the fighters land big punches. Both the women are in a clinch and Barber lands a huge shoulder strike followed by big right hands. Bell goes as Barber looks for a takedown.
Result: Maycee Barber def. Miranda Maverick via split decision (28-29, 29-28, 29-28)
Also read: UFC Vegas 32: Macy Chiasson reveals the reason for calling off the fight against Aspen Ladd