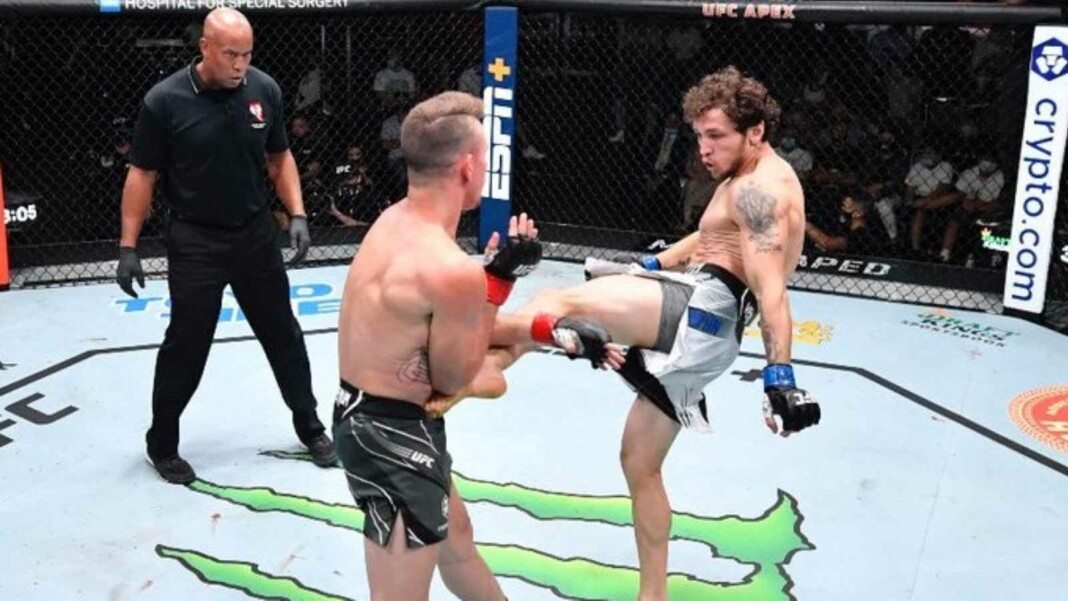 The main card of UFC Vegas 33's fight card features the fight between the new talent on the UFC roster, Collin Anglin facing Melsik Baghdasaryan.
Anglin stepped into this fight with a win against Muhammadjon Naimov on Contender Series 2020, while Baghdasaryan won against Dennis Buzukja in his last fight at Dana White's contender series 31. This fight was first booked between Collin Anglin and Seung Woo Choi, but Choi pulled out his name due to an injury and Baghdasaryan stepped into this fight.
Round 1: Baghdasaryan started the fight with a kick from outside and he stayed outside while Anglin took the center of the Octagon to start the proceedings. He throws a kick to the head followed by a left hand, Anglin caught him in the clinch and lands a knee on the body.
Baghdasaryan sets himself free and Anglin hits him with a hard right hand. Baghdasaryan defended a takedown and landed two solid left hands. He caught Anglin against the cage and landed some hammer fists close to the back of the head. But Anglin somehow survived the first round.
Melsik Baghdasaryan made an impact on his UFC debut at UFC Vegas 33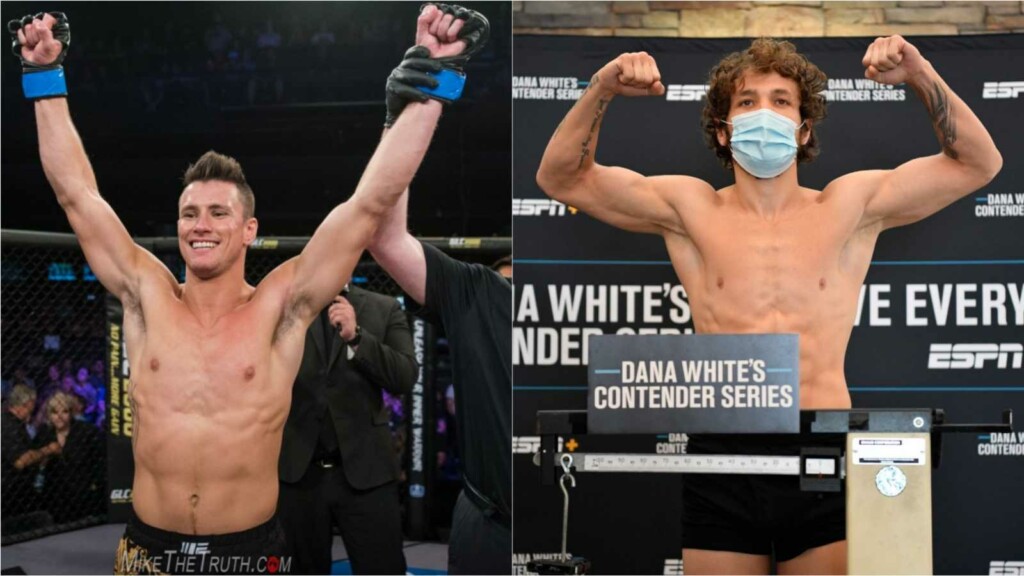 Round 2: Baghdasaryan again moved forward as the round started and Anglin also tried to show some aggression but Baghdasaryan lands a nice kick to the body. He followed it with a left hand and high kick. Anglin falls down to the canvas and Baghdasaryan senses it and lands some follow-up shots, that's it the fight ends.
Result: Melsik Baghdasaryan def Collin Anglin via TKO (High Kick, Punches) (Round 2, 1:50)
Also Read: UFC Vegas 33: Uriah Hall vs Sean Strickland Prelims Results.