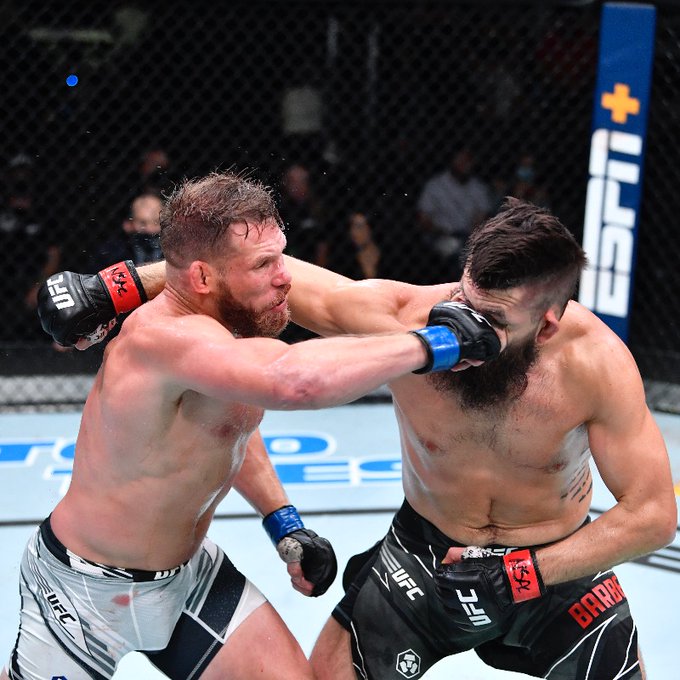 A stunning welterweight showdown kicks off the UFC Vegas 33 main card. A welterweight clash of Bryan Barberena vs Jason Witt is the first fight on the card.
UFC Vegas 33 takes place at the UFC Apex in Las Vegas, Nevada. The event is headlined by a spectacular middleweight battle between Uriah Hall vs. Sean Strickland. As far as this welterweight fight is concerned, Bryan Barberena will be fighting for the first time in the year 2021. He is coming off an important win against Anthony Ivy via decision. That was his only fight in the year 2020. In 2019, he faced two defeats. The welterweight has a record of 15-7-0 in his career.
Meanwhile, his opponent, Jason Witt has a decent record of 18-7-0 in his professional MMA career. He is just three UFC fights in with two losses and one win. His debut did not get off a great start as he lost via KO against Takashi Sato in 2020. He then went on to submit Cole Williams in the second fight in the same year. Jason is now coming off a loss in 2021 against Matthew Semelsberger. Continue reading to know how UFC Vegas 33 plays out.
Jason Witt gets the better of Barberena at UFC Vegas 33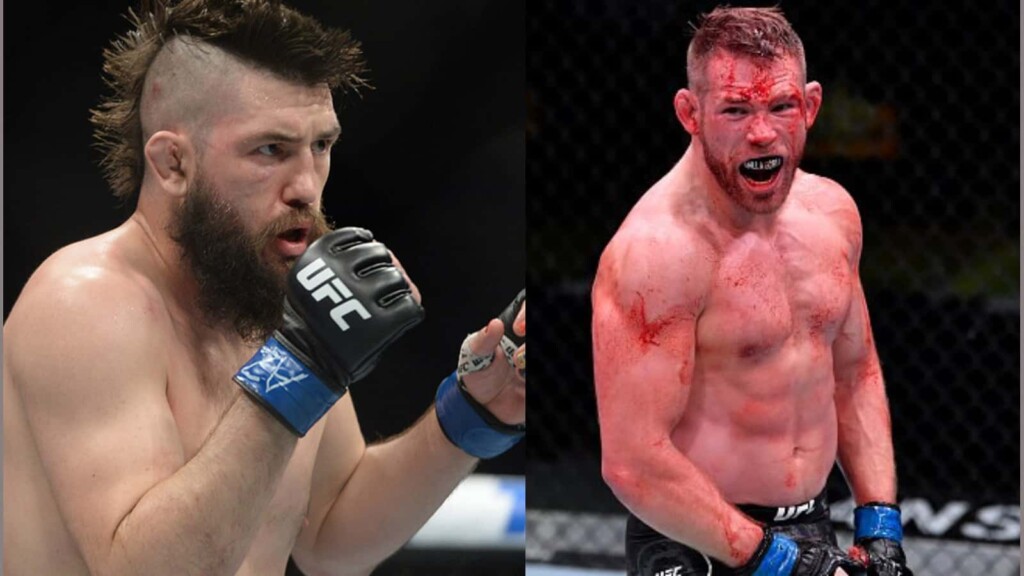 Round 1: Jason opened with a high kick but did not connect. Both the fighters exchange jabs as they kept moving on their feet. Witt charges for the takedown after he threw a kick to the body. Jason was able to get the mount and sits on top as Barberena has to guard. Punches are thrown with big left hands. Witt was in full control. Somehow Barberena managed to get back up and stagger Witt with a right hand. But another takedown prevented any kind of damage.
Round 2: Witt opened again with a high kick. Big shots traded between the two fighters and Witt is the first to back off. A failed takedown attempt by Jason. Barberena looked really good with his takedown defense and his counter punches. A stiff right from Witt shakes his opponent. A high kick from Bryan and Witt responded with a right hand that drops Barberena. Witt goes for the guillotine but his opponent survives. Bryan looking very tired after initiating all these attacks. Witt finished the round on top of Barberena.
Round 3: Big punches traded between both these fighters. Barberena with some heavy shots as Witt looked to counter them with high kicks. A huge right hand from Barberena and his opponent is hurt badly. Another right hand from Bryan. Witt had no option but to go for the takedown to survive. Bryan is with the defense but Witt slams him on the canvas. Somehow Barberena is up and throws big shots now. Witt is now dropped with a left but Bryan is too tired to follow up. Witt is back on his feet and took a knee from his opponent. What a fight.
Results: Jason Witt def. Bryan Barberena via majority decision (28-28, 29-27, 29-28)
Also read: UFC Vegas 33: Uriah Hall vs Sean Strickland Prediction and Fight Preview