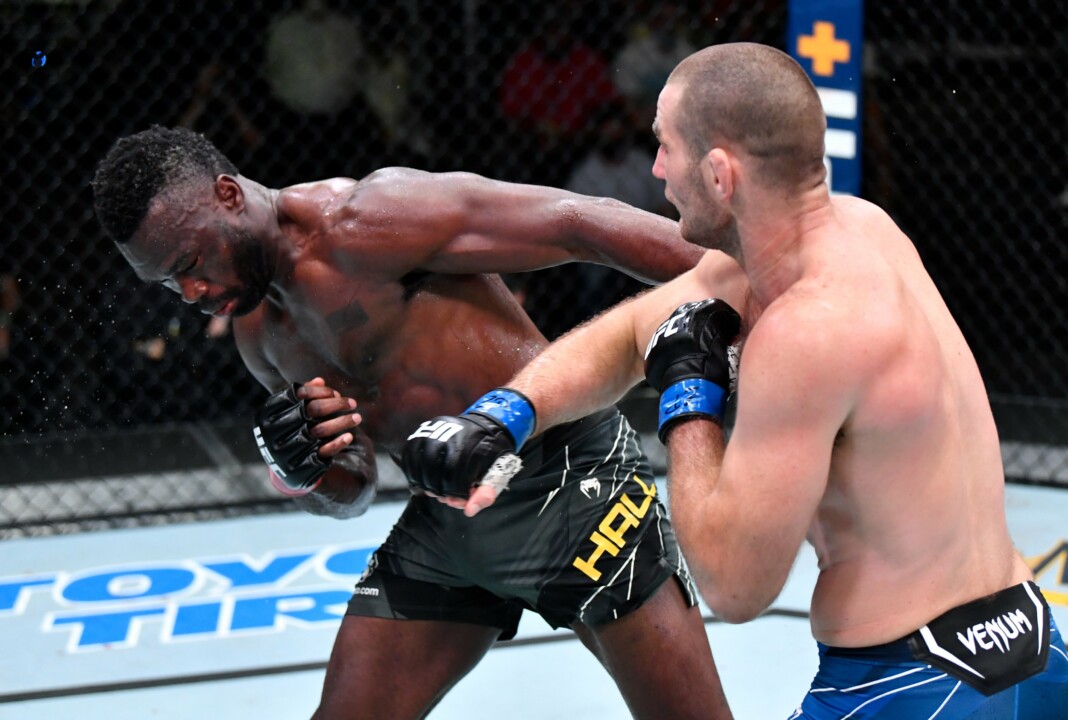 The main event of UFC Vegas 33 is here. It's an amazing middleweight battle of Uriah Hall vs Sean Strickland.
UFC Vegas 33 takes place at the UFC Apex in Las Vegas, Nevada. The event is headlined by a spectacular middleweight fight between Uriah Hall and Sean Strickland. As far as this fight is concerned, Uria. Hall is coming off a very disturbing victory as he was in the other end of that terrible leg accident of Chris Weidman. Since his loss against Paulo Costa in 2018, the "Prime Time" has gone on to win three fights in a row and one of them was knocking out the greatest in the division Anderson Silva. With his win against Weidman counted, he is on a four-fight winning streak and will look to make it five.
Meanwhile his opponent, Sean Strickland is coming off an amazing win against Krysztof Jotko in May of 2021. Like Hall, he is also on a four-fight winning streak. He has an amazing record of 23-3-0 in his career. Strickland spent a lot of his time in welterweight but middleweight seems to be his best weight class. Continue reading to know how the main event of UFC Vegas 33 played out.
Sean Strickland wins via decision at UFC Vegas 33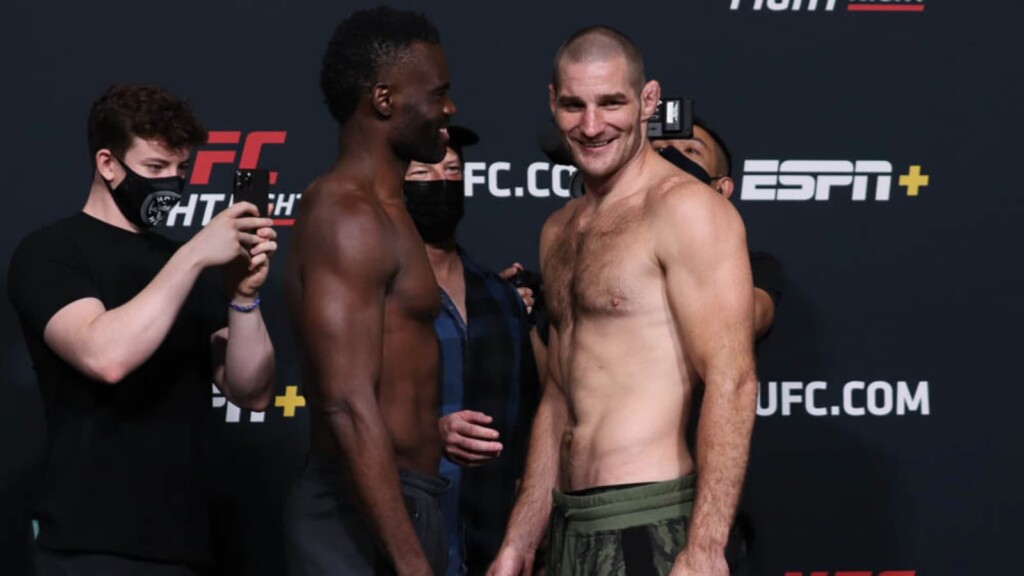 Round 1: The main event begins with Hall with a quick jab. His opponent Strickland did not look to back down. Sean walks Uriah around the octagon with his pressure as he throws jabs. A lot of success for Strickland with his jab as Uriah did not show any movement in his leg. Hall responds with a left to the body. But Sean does not slow down with his left-hand jab. Hall switches style and throws in a calf kick. Strickland looks for a combination but Hall now moving his head and counters with a body shot. Strickland with a high kick to the face that lands. Hall with the right hand late in the round.
Round 2: Both fighters wasted no time to start trading their jabs. Hall seemed to have learned his lesson from the first round and shows good movement. Strickland with a good combination and makes Hall stumble. Hall is up against the cage as Sean starts working with the shots. Hall pushes back and puts some pressure on Sean. A right hand from Strickland. Uriah fakes a calf kick and Sean looks to kick but hits the groin. The fight stopped for Hall to recover. As they restart Hall responds with a low kick. The round ends as Hall tried a spinning kick.
Round 3: Third round begins and Hall looks better than before. Uriah is dictating the pace of the fight. Sean finding it tough to land with Uriah's movement. Hall goes for the leg kick. Strickland with a jab and trips Uriah to the floor as he sets up the mount. Sean throws punches but Hall does not give up. Rolls around and Strickland finds it tough to find the choke. Time runs out as he tries to get in on the choke.
Round 4: Jabs traded right away at the beginning of the round. Strickland hitting his opponents with a ton of jabs and Hall is too tired to show head movement. Both the fighters go back and forth with the jabs but Strickland finding more success. Hall with a body shot but doesn't hurt his opponent. Sean with a combo that hurts Uriah badly. Strickland chasing Uriah as Hall backs up. Sean decides to take him down instead of finishing and Hall recovers. The round ends.
Round 5: Hall is very desperate to get a finish this round. Strickland is as calm as you like and still deals with jabs. Hall swings and misses multiple times as Sean backs away. Strickland exhausts Uriah and responds with straight punches. Hall is not able to make something out of it. Strickland backs Hall against the cage and hits him with knees and punches from the back. Very little time left on the clock as Strickland walks Uriah around as he whiles time. Spinning elbow from Sean and the bell goes. Amazing fight to end the UFC Vegas 33 card.
Results: Sean Strickland def. Uriah Hall via unanimous decision
Also read: UFC Vegas 33: Uriah Hall vs Sean Strickland Prediction and Fight Preview