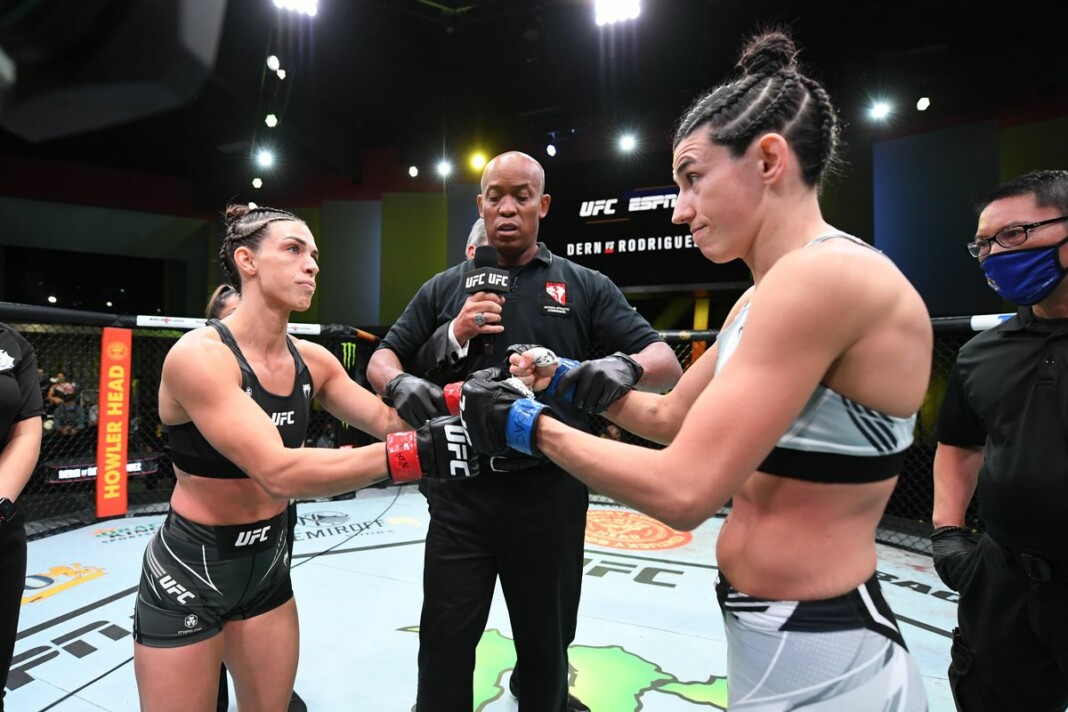 Marina Rodriguez and Mackenzie Dern put on an absolute show in the main event of UFC Vegas 39. The two highly ranked strawweight fighters fought a very pivotal bout and Rodriguez came out victorious in the end. Marin Rodriguez won the fight via unanimous decision and dominating Mackenzie Dern for the whole five rounds.
UFC Vegas 39 took place at the UFC Apex in Las Vegas, Nevada. This fight definitely puts Marina in the conversation for the strawweight title. After an absolute stunner of a main event fight, UFC pros reacted to this fight on Twitter. Check out their reactions to this pivotal fight.
Twitter reactions to UFC Vegas 39 main event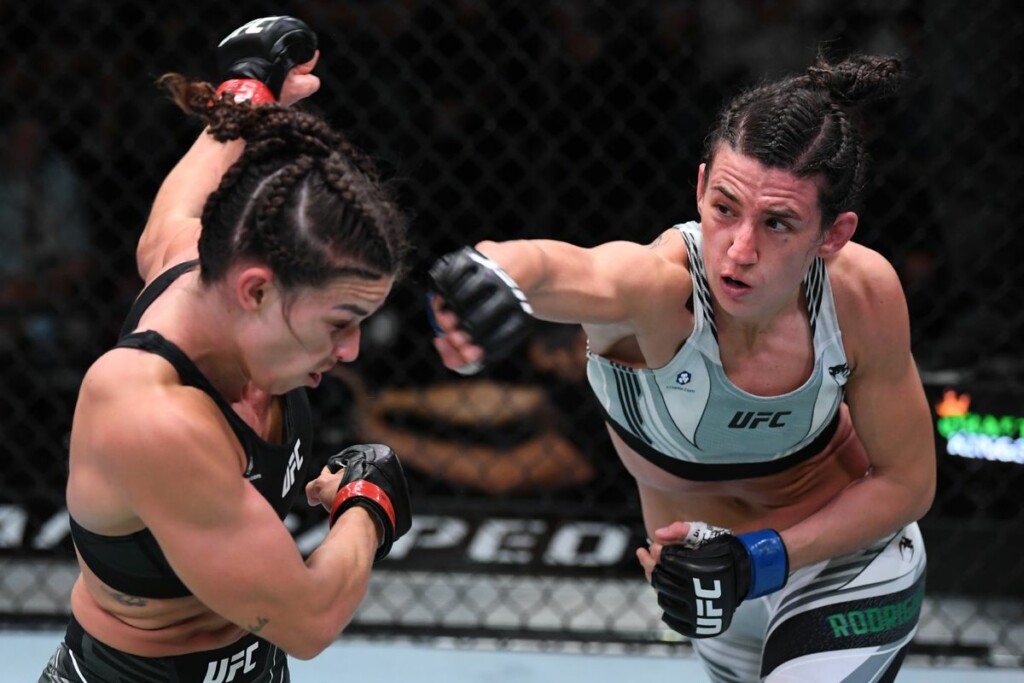 Chael Sonnen had some honest words to say about Mackenzie Dern after her fight. A fan put out a sarcastic tweet and the "Baddest" Chael responded to him. "I'm a fan. Her skills are raw but her effort is as good as any," said the former UFC fighter.
UFC's bantamweight champion Aljamain Sterling never fails to miss out on UFC fights and he sure did give his thoughts about this fight. "Some feints would've done Dern well in this fight. Too much chasing and predictable attacks for Rodriguez to read and cut angles out of danger. Fun fight still. Both ladies showed some serious threats in both their worlds of experience," wrote Aljo.
The GWOAT of MMA, Amanda Nunes had some words of praise for this amazing fight and also congratulated Marina.
Belal Muhammad, Amanda Ribas, and Cheyanne Buys were some of the other stars who reacted.
Also read: UFC Vegas 39: Marina Rodriguez def Mackenzie Dern via UD with a dominating performance