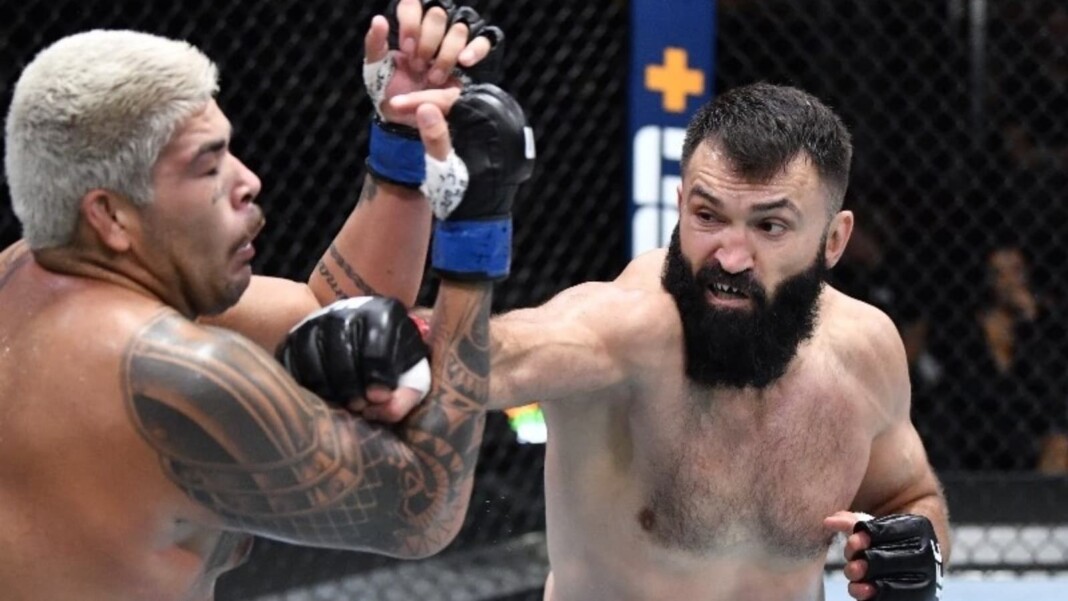 The co-main event of UFC Vegas 40 is here with a spectacular heavyweight matchup of Andrei Arlovski vs Carlos Felipe.
UFC Vegas 40 takes place at the UFC Apex in Las Vegas, Nevada. The event is headlined by a spectacular women's featherweight matchup between Aspen Ladd and Norma Dumont. In this bout, Andrei Arlovski is coming off a win against Chase Sherman. In his last four fights, Andrei has three of them. He has a record of 31-20-0, 2NC in his professional MMA career.
Meanwhile, his opponent, Carlos Felipe is up an coming heavyweight looking to put down the veteran heavyweight in this fight. The "Boi" has stacked a total of 11 wins in his entire professional career with only one loss. The fighter is on a stunning winning streak and will look to extend it in this bout. Continue reading to see how the co-main event of UFC Vegas 40 played out.
Andrei Arlovksi puts on a show at UFC Vegas 40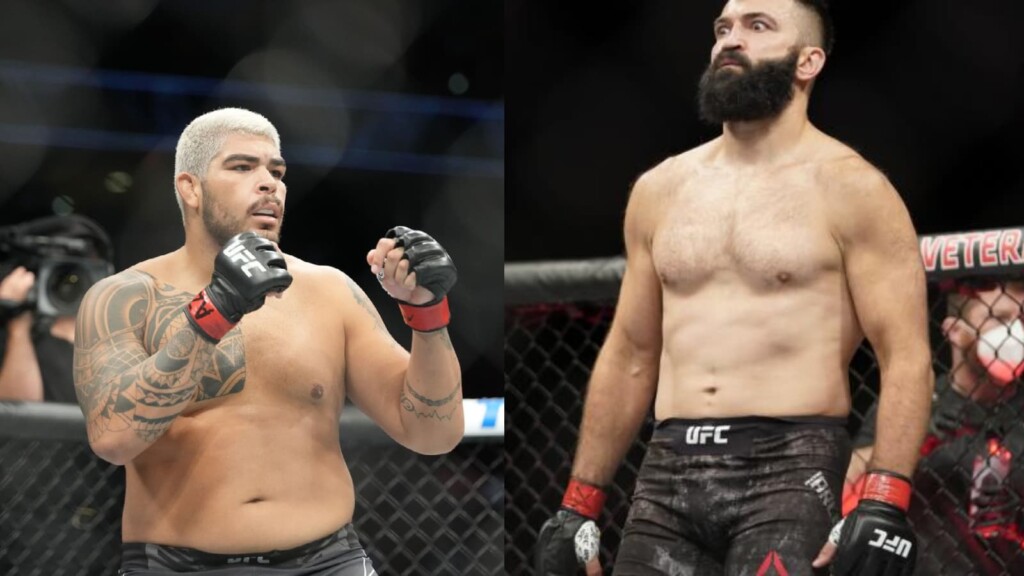 Round 1: Felipe did not seem to be finding his rhythm as he missed most of his strikes thrown at Arlovski. Meanwhile, Arlovski was looking to chop up his opponent's legs. Andrei managed to keep in the range and land strikes from a distance. A nice hand landed for Arlovski in the very first round and huge exchanges for both the fighters. End of the round!
Round 2: Felipe looked better in the second round acting as the aggressor. The newcomer backs up the veteran and puts pressure on Arlovski. Arlovski puts on a lot of punches back to back but Felipe did not flinch. Both the heavyweights swinging and missing. Arlovski looking to set a hook but Felipe is good enough to duck. A nice uppercut for Arlovski. Felipe landed a nice right hand that kind of wobbles the veteran. A very close round 2.
Round 3: Huge swing and a miss for Felipe as he looked to finish the fight in the third round. A potential stoppage for eye poke but the referee let the fight play out. A lot of body shots from both the fighters. Both the heavyweights looked drenched in sweat and drained with very little energy left. Arlovski waiting and using the range. A clinch from a very tired Felipe. Another miss for Felipe. Great fight!
Results: Andrei Arlovski def. Carlos Felipe via unanimous decision (29-28, 29-28, 29-28)
Also read UFC Vegas 40: Manon Fiorot defeats Mayra Bueno Silva via Unanimous Decision after an absolute brawl