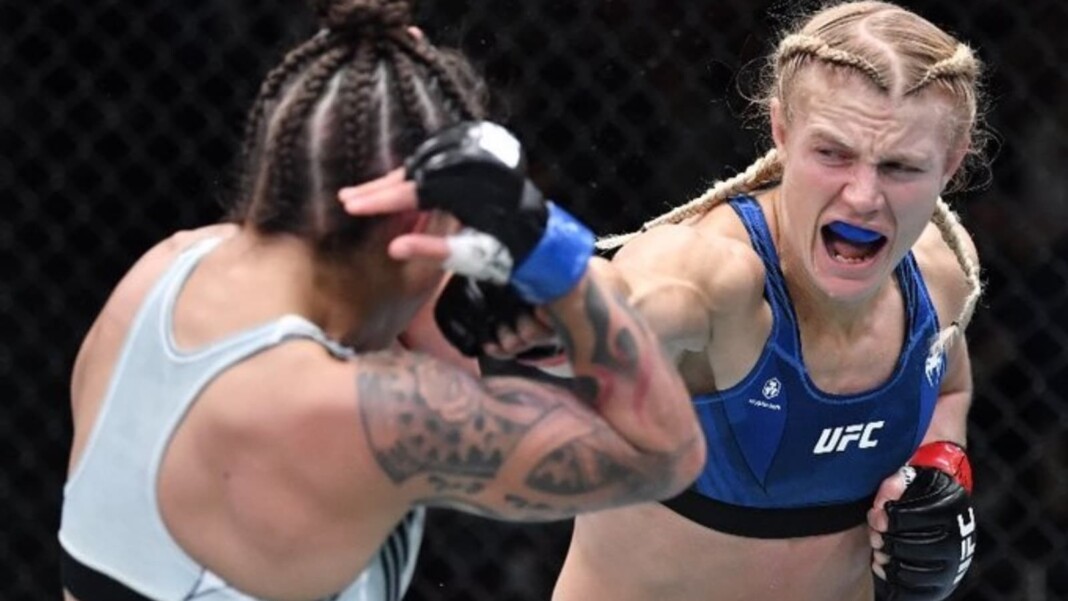 The women's Flyweight contest of UFC Vegas 40's fight card features the fight between Manon Fiorot and Mayra Bueno Silva. Fiorot made her UFC debut against Victoria Leonardo at UFC Fight Night: Chiesa vs Magny. She is undefeated in her UFC career and coming into this fight with a win against Tabatha Ricci on UFC Fight Night: Rozenstruik vs Sakai.
Mayra Bueno Silva got her UFC contract by winning Dana White contender Series Brazil 1 fight against Mayana Souza and she is coming into this fight at UFC Vegas 40 with a draw against Montana De La Rosa in her last fight on UFC Fight Night: Rozenstruik vs Sakai.
Round 1: Bueno Silva started the striking with low kicks and Fiorot lands punch to open her shots. She further lands a leg kick and quick punch to continue the striking. Fiorot lands punch from the top and sidekicks straight to the body. Bueno Silva lands a kick to the body. Fiorot punching away and Bueno Silva shakes her head, she tags her legs again. Fiorot continues to land the punches from the top and Bueno Silva attacks the leg. Fiorot secures a takedown and ends the round on top.
Round 2: Fiorot starts her striking again with punches and lands a right hand. She tries to shoot for a double leg but Bueno Silva defends it well. Fiorot lands a shot to the body and she walks forward and lands some more shots to the head. Bueno Silva taunts her and keeps her hands behind the back, she lands two leg kicks, and Fiorot lands a high kick. Bueno Silva lands a big flurry of shots to close the round.
Manon Fiorot keeps high pressure on Mayra Bueno Silva througout the fight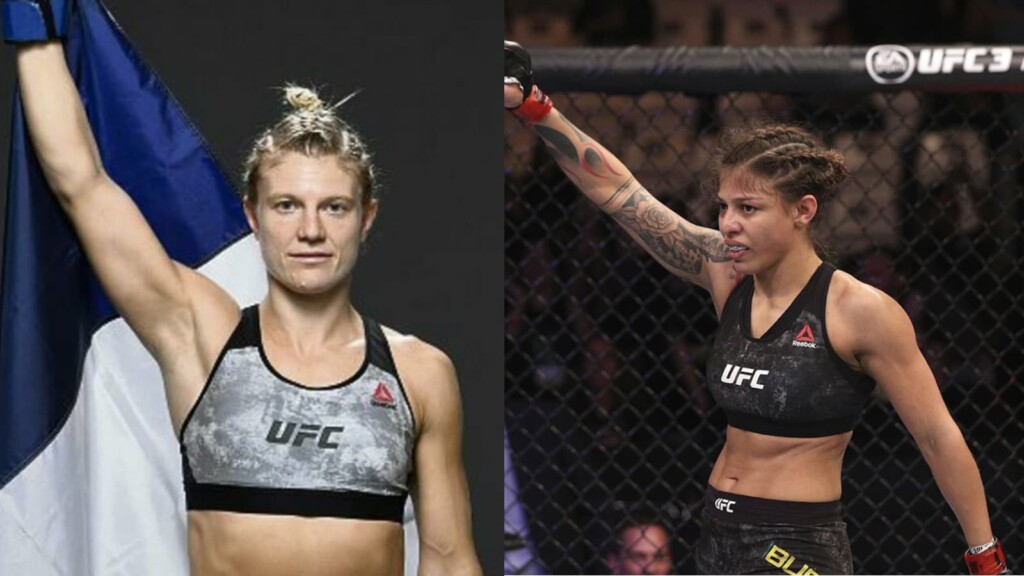 Round 3: Bueno Silva lands a nice jab and lands a kick to the leg. Fiorot blocks a high kick and she moves to clinch and lift Bueno Silva and slammed her on the canvas. Bueno Silva defends her in half guard and she wants them back and lands some punches. Bueno Silva lands a high kick and Fiorot lands a flying knee, Bueno Silva still tries to taunt her. She still tries to push forward as the fight is about to end and they traded until the end.
Result: Manon Fiorot def Mayra Bueno Silva via Unanimous Decision (30-26, 30-27, 30-27)
Also Read: UFC Vegas 40: Nate Landwehr submits Ludovit Klein in the third round after a wild slugfest.