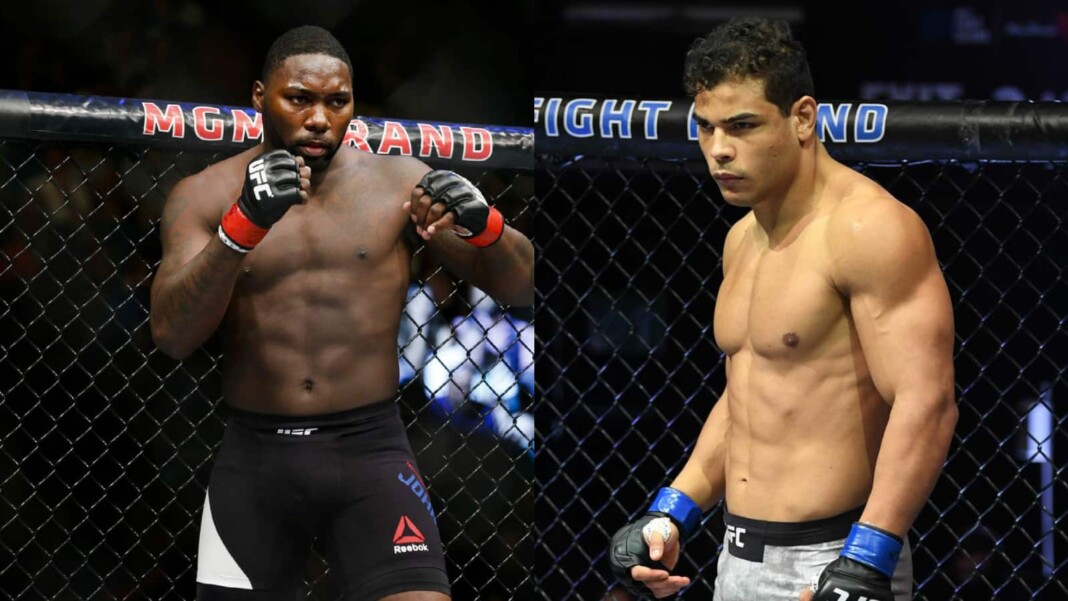 The former UFC Middleweight title contender and number 2nd ranked Middleweight fighter, Paulo Costa showed up being ridiculously overweight for his fight against the number 5th ranked Middleweight fighter, Marvin Vettori at the main event of UFC Vegas 41.
This fight between Costa and Vettori was originally scheduled for Middleweight but after Paulo Costa showed up overweight both of them agreed to fight at 195. Then ultimately Costa demanded to fight at 205 instead and surprisingly Vettori agreed to fight at this weight as well.
Apart from Costa, there is one more guy who has faced weight problems most times in the past, i.e. the former UFC Light Heavyweight fighter, Anthony Johnson. Johnson is one of the most infamous names when it comes to weight miss. He missed weight three times in history and following all this he has been released from UFC.
Even after missing the weight, Johnson tried to give weight instead of changing it to a new weight category like Paulo Costa. While reacting to this whole situation, he bashed out at Costa with his Instagram story which he says,
"I missed weight 3 times while fighting for UFC, Even if I knew it would be a struggle I'd still try and make the weight and not be a b*tch and try to do catch(weight) outta the blue cuz I was lazy."
Anthony Johnson believes Paulo Costa will fight at upper weight from now on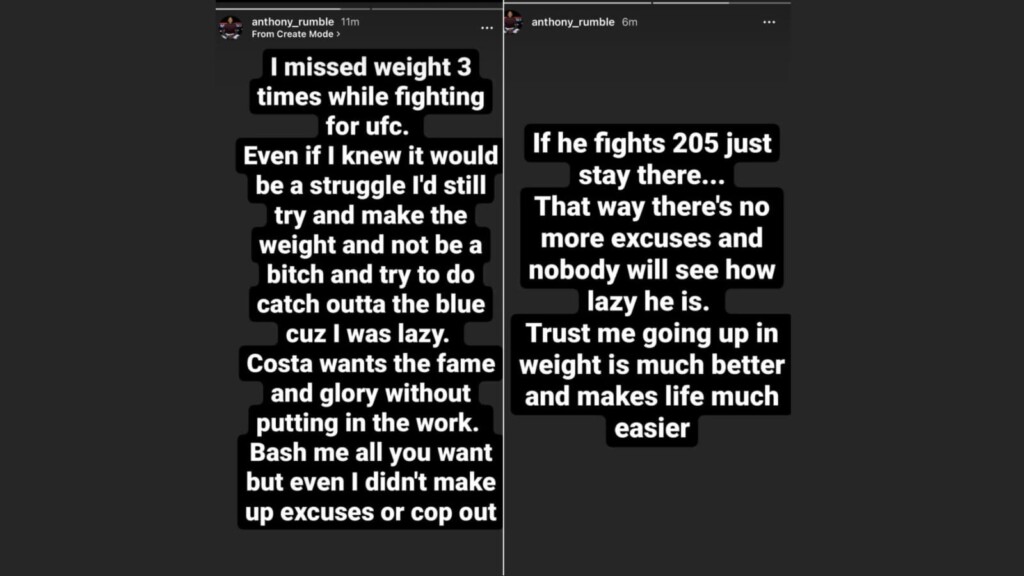 Paulo Costa already lost his title shot against Israel Adesanya at the Middleweight division and Anthony Johnson believes he'll be making a permanent move to the upper-weight classes in near future after this fight at UFC vegas 41.
In the same sequence of stories, he added, "Costa wants the fame and glory without putting in the work. Bash me all you want but even I didn't make up excuses or cop out."
"If he fights 205 just stay there. That way there's no more excuses and nobody will see how lazy he is. Trust me going up in weight is much better and makes life easier."
Also Read: Watch: Paulo Costa and Marvin Vettori heated face-offs at UFC Vegas 41 weigh-ins.