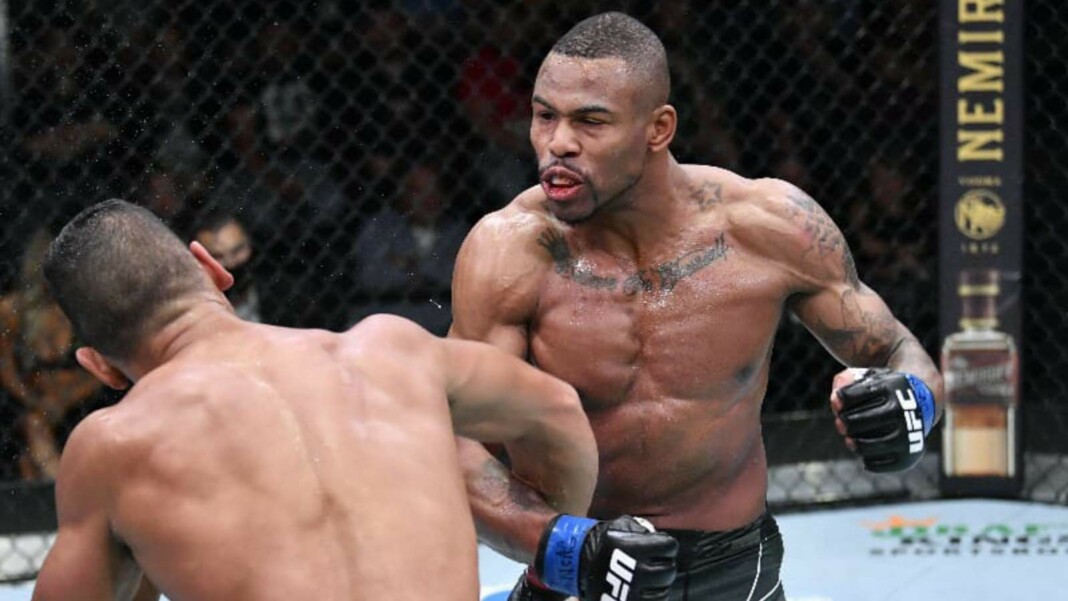 One of the most anticipated bouts of UFC Vegas 42 was the welterweight contest between Miguel Baeza (10-1 MMA, 3-1 UFC) and Khaos Williams (12-2 MMA, 3-1 UFC). Two of the most explosive welterweights walked into the octagon with some bad intentions.
Round 1- Baeza and Williams started the fight in the most violent way possible. Williams swung hard but missed, Baeza blasted him with a leg kick and another swing and miss from Williams. Baeza was maintaining his distance, and he landed a perfect left hook that hurt Williams. Williams recovered well, and landed a big right hand, Baeza moved forward and got hit by a big punch, both of them were stunned but a wrestling sequence gave them the time to recover. Baeza attempted a heel hook, but Williams defended well and kept on blasting him with punches until the round ended.
Round 2 – Baeza was relying on those leg kicks, and they started to take their toll on his opponent. Williams was still swinging hard but Baeza was fighting from a comfortable distance, he was doing well with counter punches and the leg kicks were working pretty well. Williams was now getting the timing off those leg kicks, but an accidental groin shot from him caused a temporary halt, they continued, and Williams landed a nice punch before landing another groin shot. Baeza took his time and finished the round on his feet.
Khaos Williams got the knockout victory over Miguel Baeza at UFC Vegas 42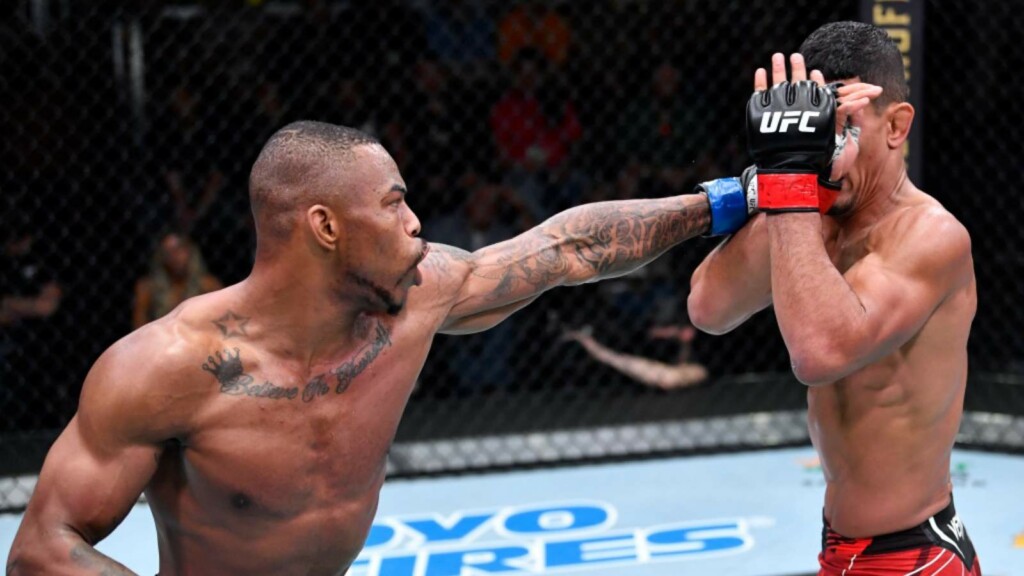 Round 3- Baeza was moving forward and he was trying to put pressure on his opponent, Williams was doing some good work with his hands, and he was getting the better of every exchange. Baeza landed a big leg kick that imbalanced his opponent, Baeza doubled on the leg kick but William swung hard and knocked his opponent out to get the victory at UFC Vegas 42.
Also read – UFC Vegas 42: Song Yadong lands a perfect head kick to end the night for Julio Arce