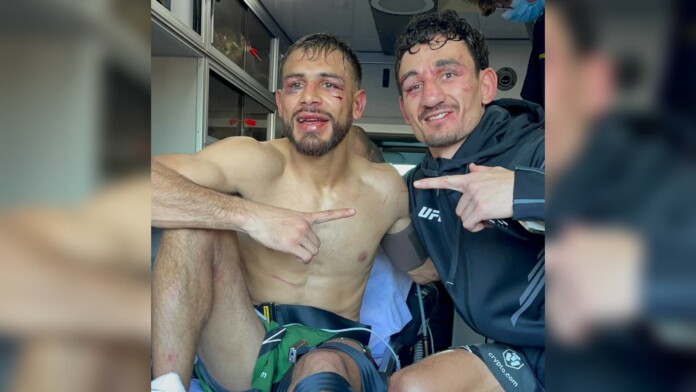 Former UFC Featherweight Champion Max Holloway is at the peak of his career, besides the time he became the champion, where he achieved things before hitting 30 that many fighters don't even get close to it even after reaching 40. Holloway may not be the champion by winning his brutal battle with striking phenom Yair Rodriguez but he sure did break many records that will stand the test time very well.
Holloway, a former featherweight champion with three title defences, completed the milestone of 3,000 significant strikes in UFC history. The first and second runner ups of that list of strikes, Frankie Edgar and Donald Cerrone may retire soon and are behind Holloway with 1200-1300 strikes. Also, Holloway is the fighter that absorbed most punches but wasn't knocked down even once in his career.
Max Holloway showers love and respect for UFC Vegas 42 opponent Yair Rodriguez and his family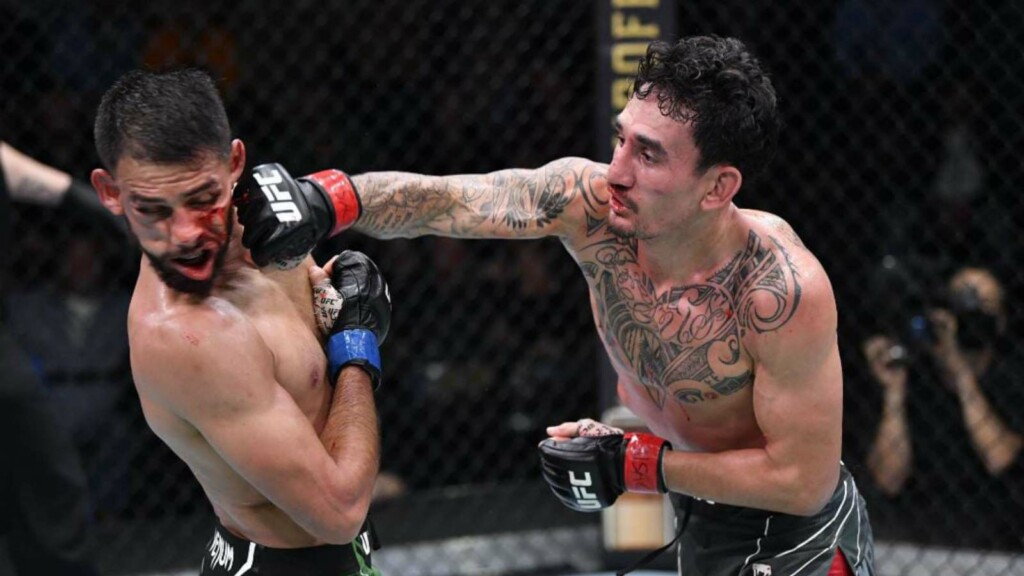 Holloway achieved the 3,000 significant strikes after his last fight with Yair Rodriguez at UFC Vegas 42, who was coming off a two-year layoff. Regardless, both the striking heavy fighters were in their absolute best version to fight each other and put out one of the greatest featherweight bouts and definitely a fight of the year candidate. Following their war, both of them were hospitalised but not before Holloway takes a picture with Rodriguez.
Holloway then took to Twitter recently and wrote some tweets with the aforementioned picture to honour his opponent. He captioned the picture with a tweet, "Toughest sport in the world. But for some of us what happens in the Octagon is the easier parts of life. Yair is one of those fighters. If you want to understand how Yair does his ninja stuff, look at his team. If you want to understand why look at his family and the sacrifices they've made together to make it to the Octagon."
Holloway then posted a picture with Rodriguez's sister and an elder who is probably the latter's mother. He captioned "Shout outs to Parral, Chihuahua. Love you, brother. Looking forward to your championship reign someday. We should be amigos, probably"
This was very respectful from Holloway, it's moments like these we love the sport of MMA beyond the lens of fighting. Holloway is in a room full of opportunities for himself, that too because of his way to show up for every fight irrespective of when he will get his title shot. But UFC President Dana White believes Holloway's trilogy with the champion Alexander Volkanovski is definitely the fight to make. As for Rodriguez, he will take time to heal up but "his stock doesn't go down" as per the UFC President.
Also Read: "Definitely fallen in love with his hands," UFC #3 Welterweight Leon Edwards believes the champion has changed his way of fighting