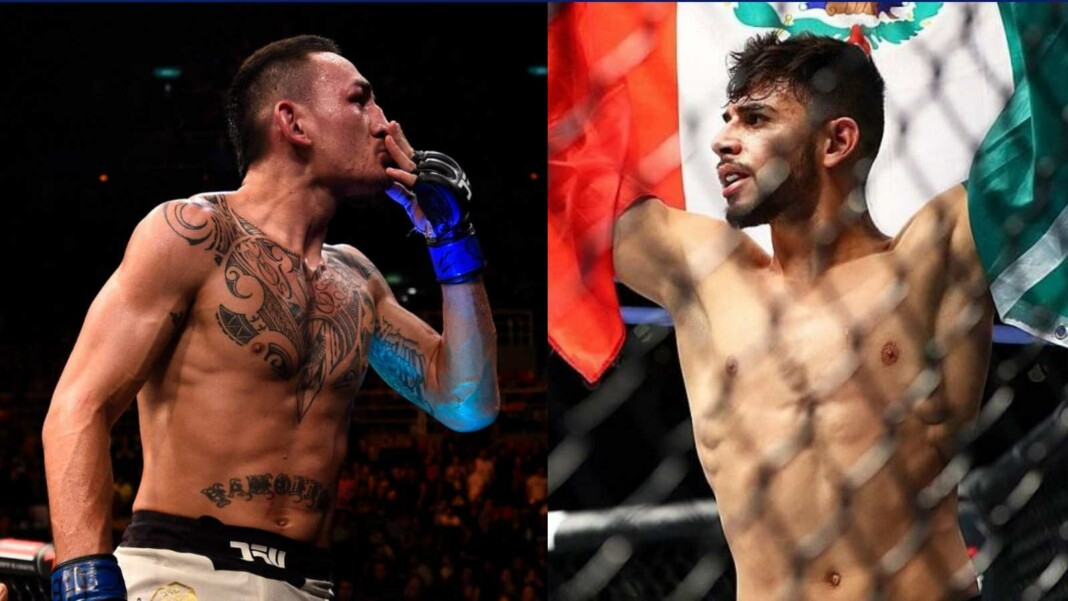 The main event of UFC Vegas 42 is between the former featherweight champion Max Holloway and Yair Rodriguez. Holloway is coming off from a sensational performance against Calvin Kattar, and Yair is making a comeback after serving his USADA suspension.
Holloway is one of the greatest fighters to ever walk this planet, he belongs to the rare breed of fighters who aren't afraid of challenges, he is ready to fight almost anybody, anywhere in this world. The former champ talked about a possible matchup against Conor McGregor in his recent interview, and he mentioned his name again during the post-fight conference.
He commented on the competitive nature of McGregor, he said, "I'll probably be going to Twitter wars with him until we're 60, Who knows? I mean, like, we're so competitive. That's just how it is, you know what I mean, and I've got nothing but respect for him, but it's competitive – we understand what it takes to be here and to actually compete at this level, and who doesn't like some banter? You know, I mean, banter is fun, you know, and we're in the business of entertainment, too, so it's always good fun."
"You're welcome in advance," Max Holloway vows to put up a show against Yair Rodriguez at UFC Vegas 42
Holloway acknowledge the threat Rodriguez offers, and he went on some extra miles to prepare for him, he said, "I had to do three camps for this guy because I was doing one camp, I got hurt, and after the injury, all my coaches were nervous. It was like, 'You better do a mini-camp to see if the injury can handle the stress.' Then actually it did, and then we actually went into a real camp, so somebody's going to have to pay for that, and on Saturday night, I got the perfect victim, I guess."
"This is the type of fight that I tell you guys all the time – you know, if you got colleagues, friends, families or whoever it may be trying to get into MMA, trying to get them to watch UFC, you make them tune in on Saturday. We're going to get new fans, and you're welcome in advance because you're going to have a new buddy to be watching UFC fights with," said Holloway.
Also read – UFC Vegas 42: Max Holloway vs Yair Rodriguez Prediction, Odds and Fight Preview