The main event of UFC Vegas 42 is headlined by the former UFC Featherweight champion, Max Holloway taking on the number third-ranked UFC Featherweight fighter, Yair Rodriguez. The co-main event features the collision of Heavyweights, Marcos Rogerio de Lima, and Ben Rothwell.
Along with these main card fights, the prelims features many big names such as Cynthia Calvillo, Thiago Moises, and many others. Here are the UFC Vegas 42 prelims results.
UFC Vegas 42 Prelims: Thiago Moises vs Joel Alvarez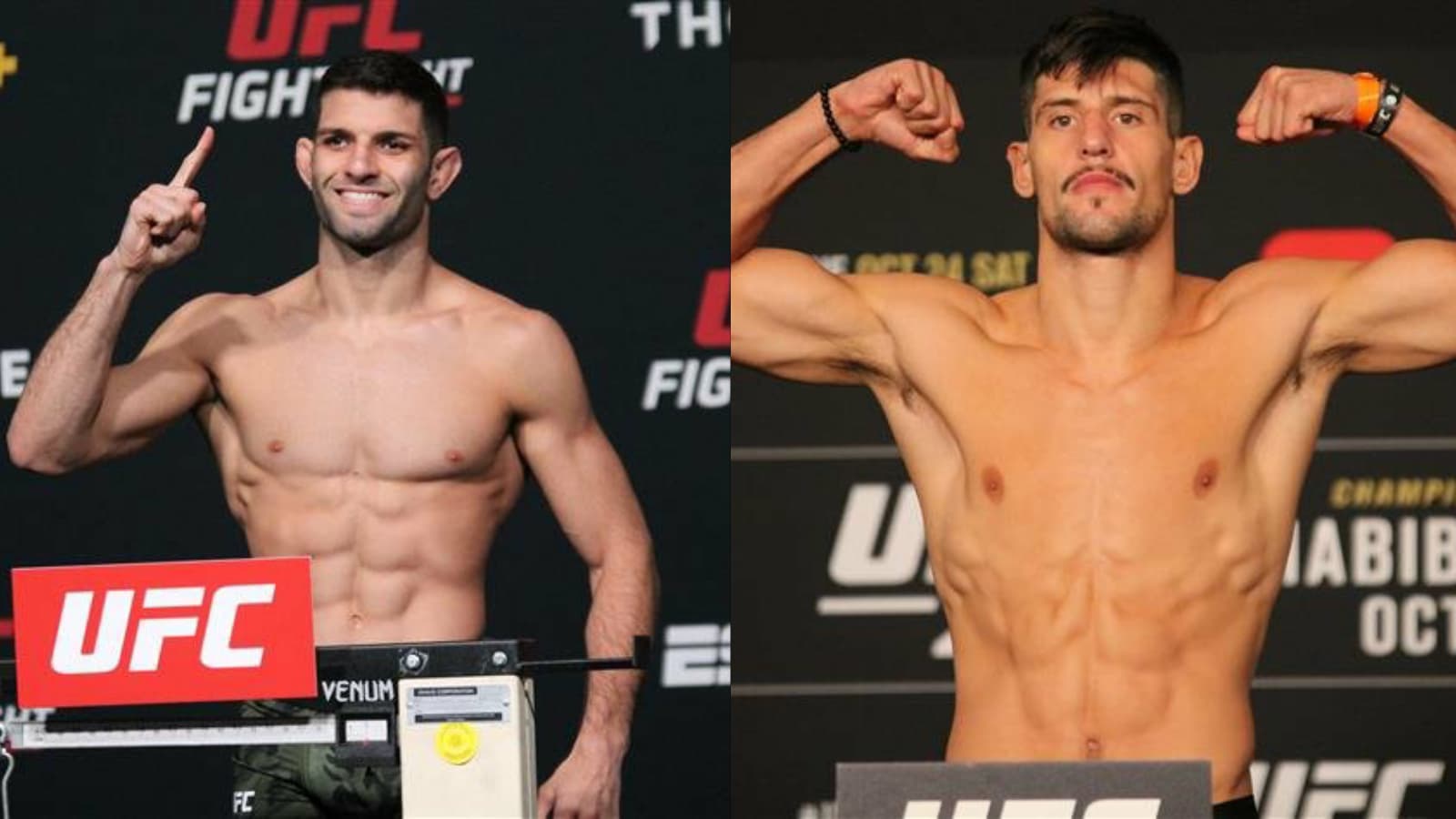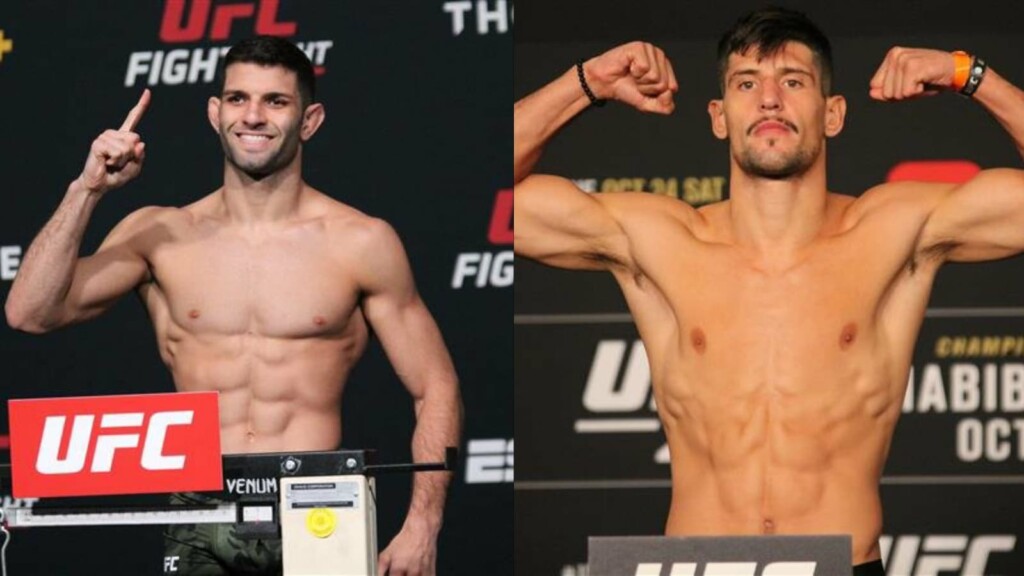 Round 1: Alvarez started things off with a nice stiff jab, Moises answered with a big leg kick. Moises is swinging big with power but he misses on most of his shots. Alvarez once again moves in with a jab and lands a damaging knee on the body. Moises is looking to counter but he gets tagged with a big right hand that hurt him, Alvarez unleashed a fury but Moises stayed in the fight. A sharp elbow lands from Alvarez and Moises is once again hurt, he absorbs a couple more shots before the referee stops the fight.
Result: Joel Alvarez def Thiago Moises via TKO (elbows, punches) (Round 1, 3:01)
UFC Vegas 42 Prelims: Cynthia Calvillo vs Andrea Lee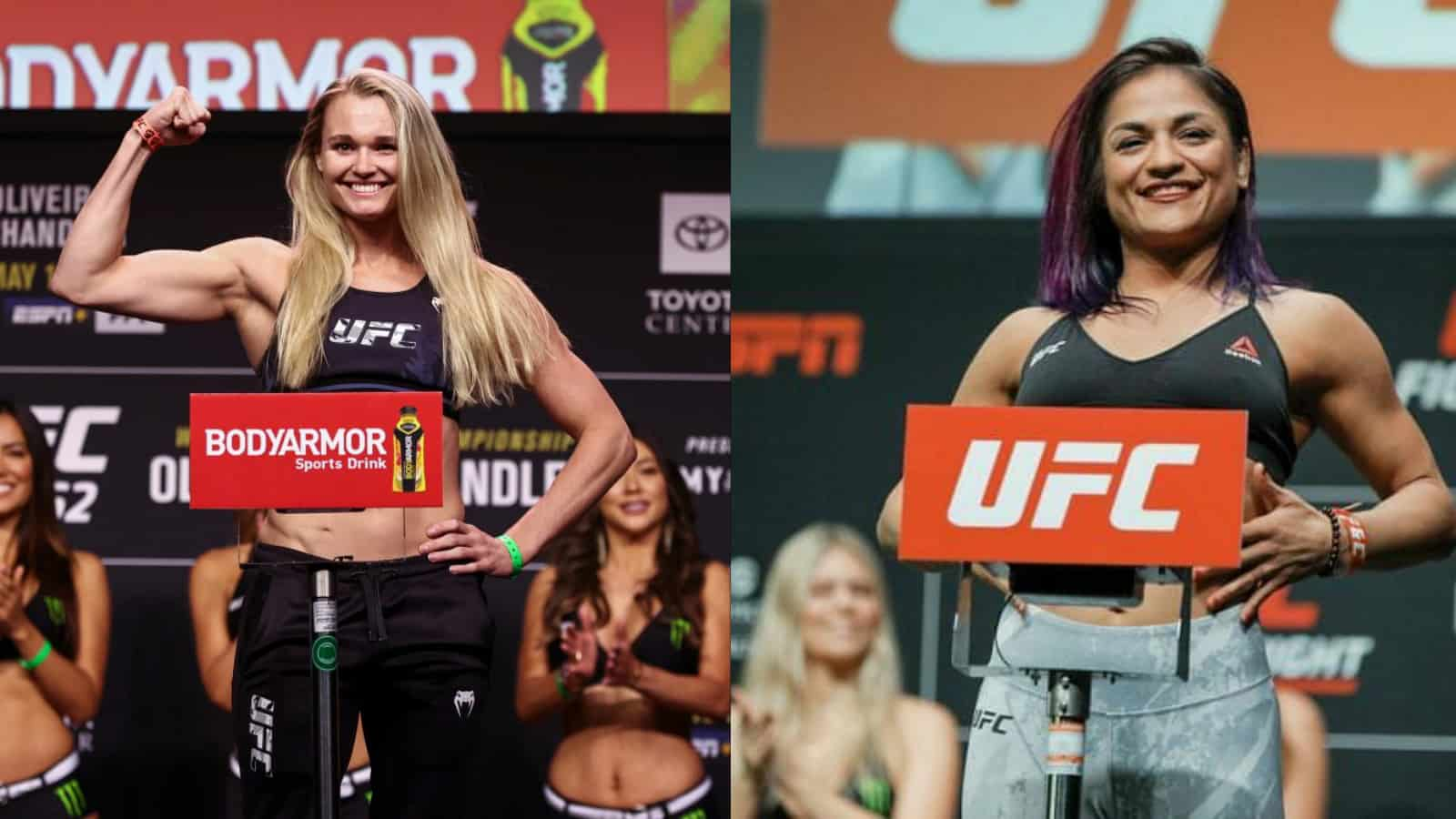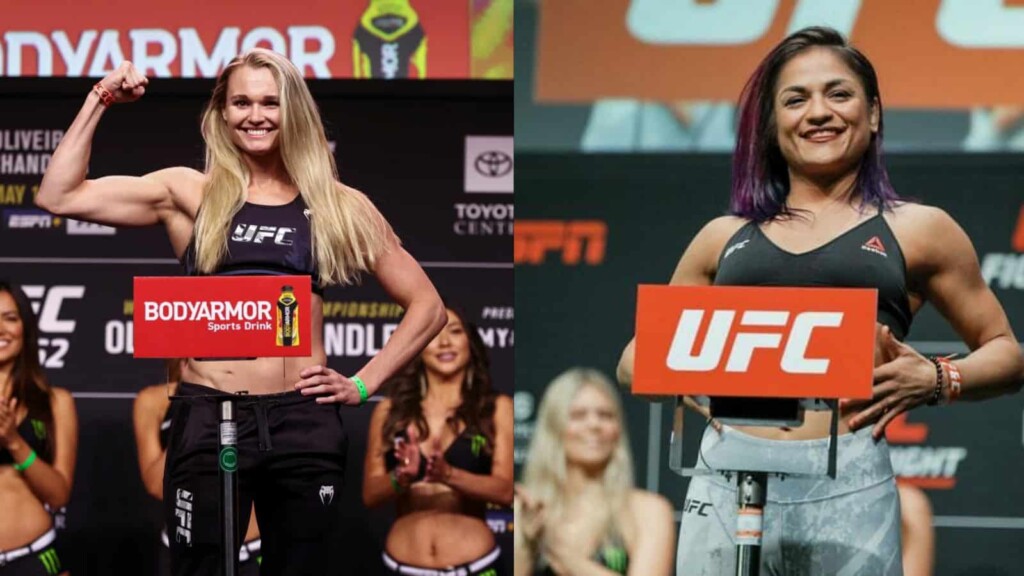 Round 1: Lee tries to start the striking by pumping the jab. Calvillo moves forward and wraps her body. They moves apart and Lee started landing jabs again. She lands a clean uppercut and Clavillo returns the fire, Lee lands some sharp punches. Calvillo tries to mix it up and while trying to secure a takedown she almost eats a big knee. Lee lands some sharp punches and her nose showed some signs of damage as well towards the end of the round.
Round 2: Lee opens the striking again and Calvillo tries to secure an early takedown. Lee pushes her away and lands a knee. Calvillo tries her best to keep up the pace but Lee lands an impressive volume of strikes. Lee lands some more punches followed by hard kicks and they traded until the end and the round ends with both of them trading.
Round 3: The fight got waived off, Calvillo's corner decided not to continue forward.
Result: Andrea Lee def Cynthia Calvillo via TKO (Corner Stoppage) (Round 2, 5:00)
UFC Vegas 42 Prelims: Sean Woodson vs Collin Anglin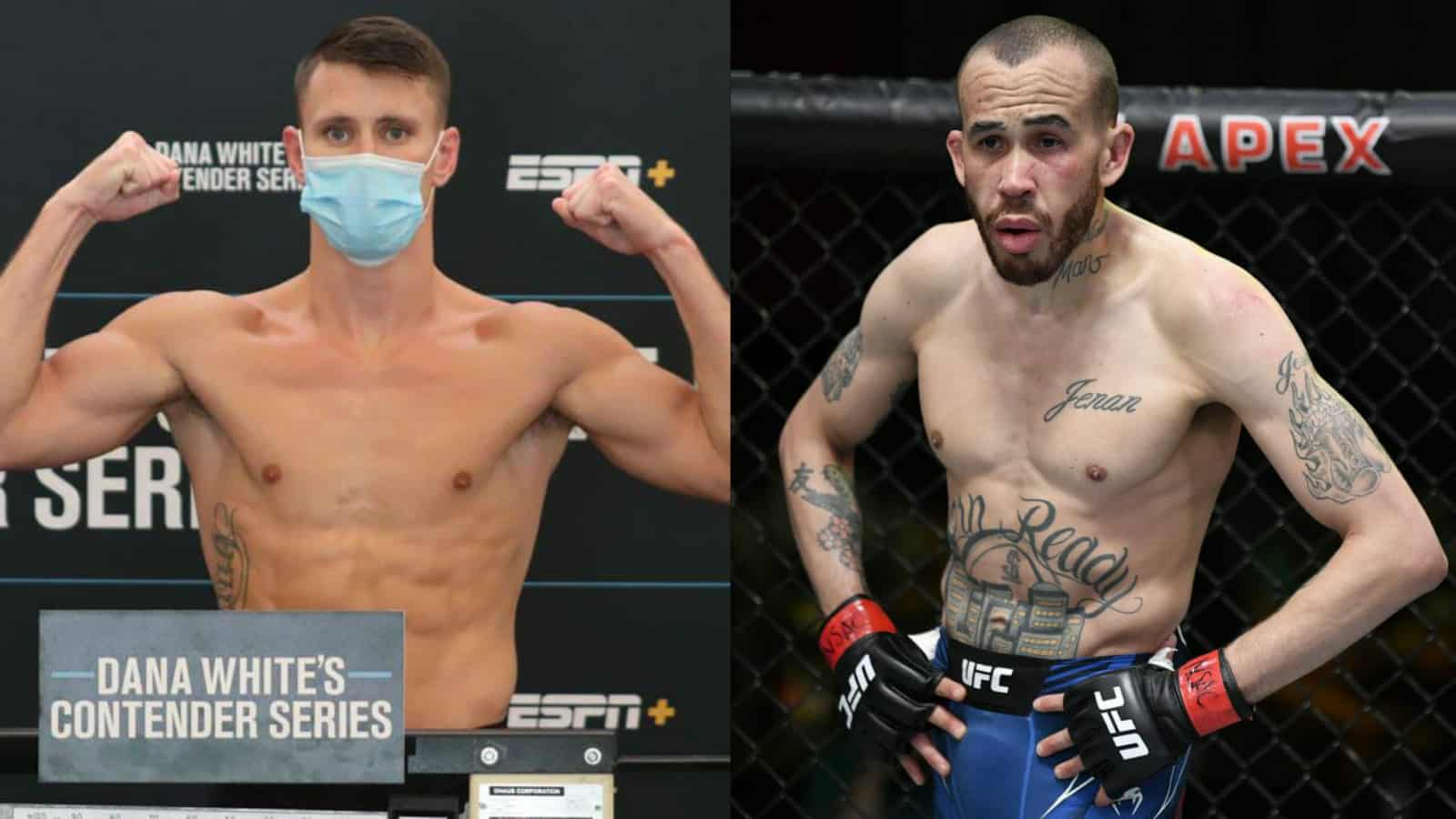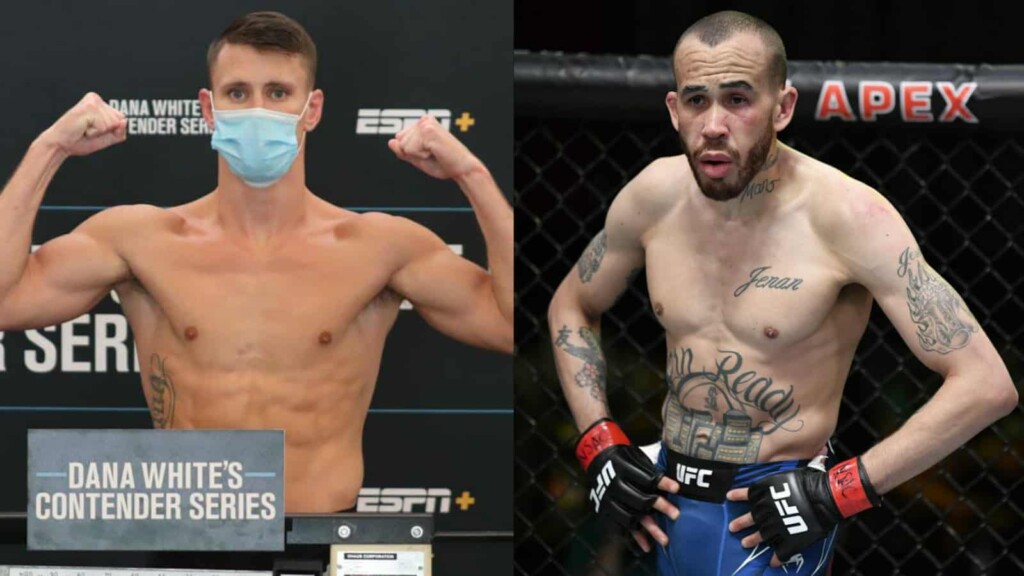 Round 1: Woodson moves outside to find his striking range. He lands a kick to the body followed by some straight punches. Anglin tries to push him away and create some space, Woodson lands some leg kicks from the range. Anglin pushed forward and Woodson lands a hard jab. Anglin got hurt with that one, Woodson lands two hard body shots and Anglin tries to cover but that hurts him badly. Woodson kept landing those shots and that's it the fight is over.
Result: Sean Woodson def Collin Anglin via TKO (Punches) (Round 1, 4:30)
UFC Vegas 42 Prelims: Cortney Casey vs Liana Jojua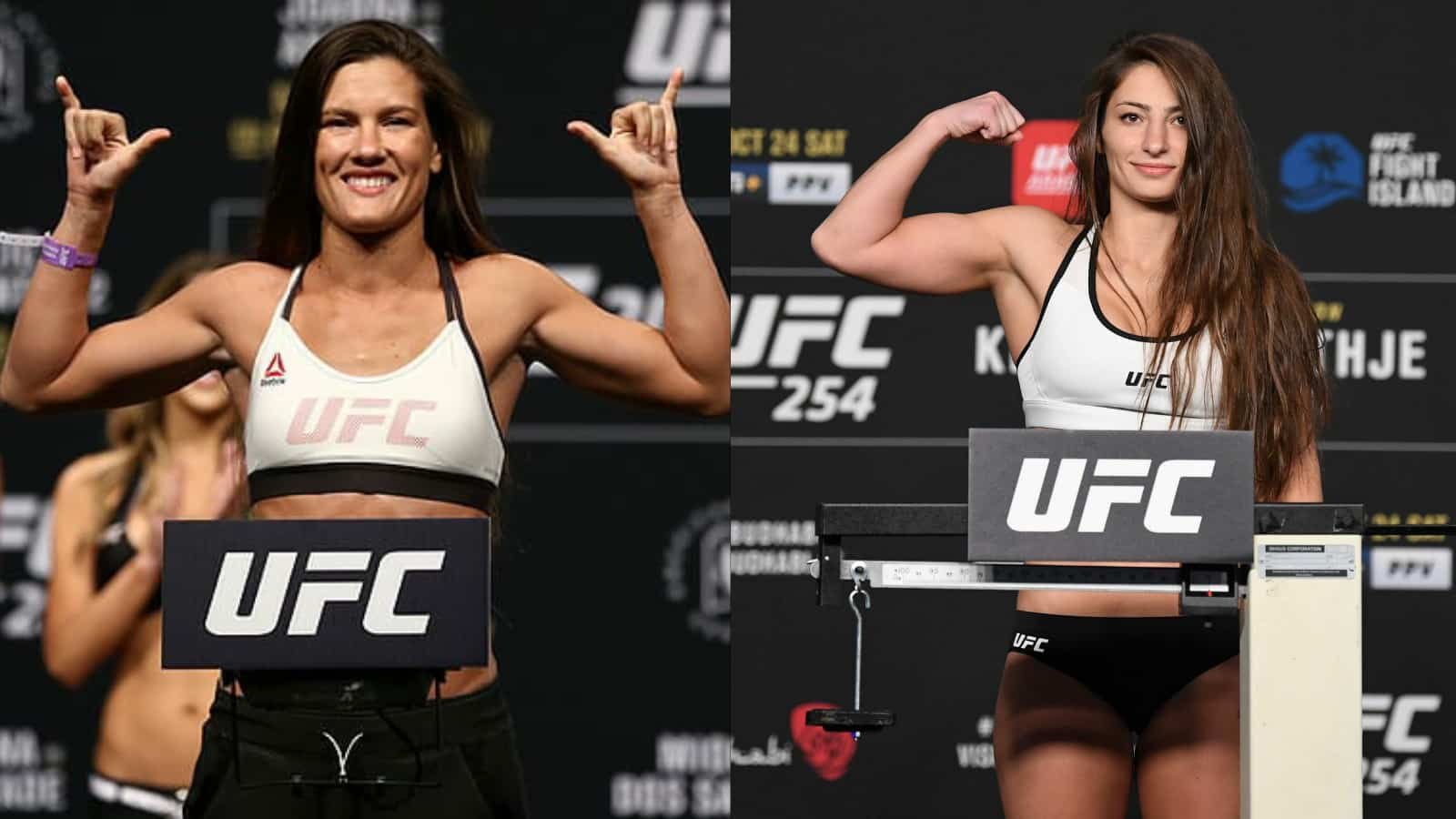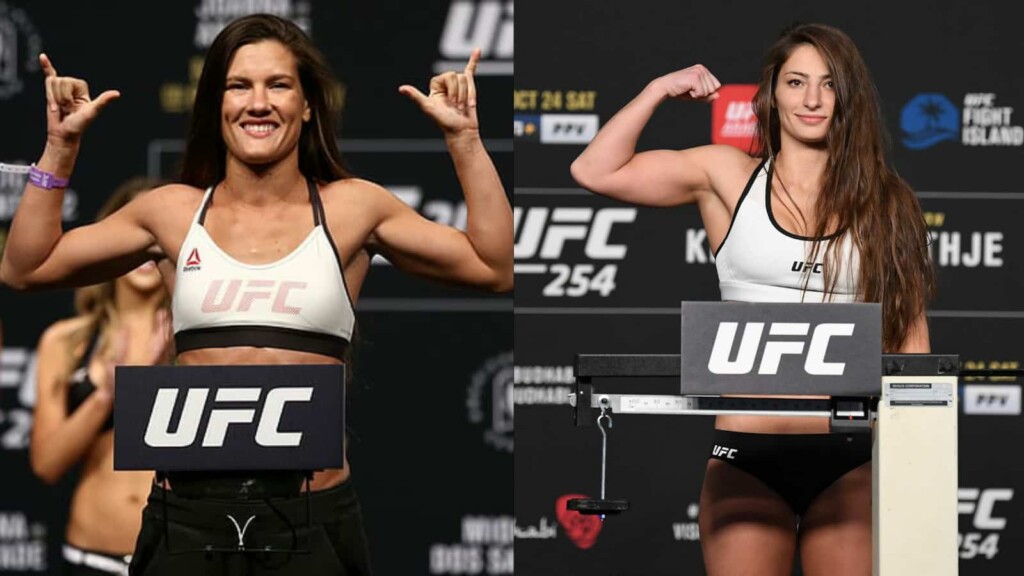 Round 1: Both women started the fight by pawing jabs from the range. Jojua lands a right hand to the body and Casey lands a barrage of money followed by a front kick to the body. Casey lands a two-punch combination and Jojua replied to her with a low kick. Jojua's nose busted open and Casey lands shots to the body. Jojua tries to secure a takedown and Casey gets on the canvas. They traded until the end of the round.
Round 2: Casey again shows her aggression from the start of the round, Jojua answers her with low volume strikes. Casey lands a hard right hand followed by a kick to the body and Jojua tries to pressure her by moving forward. Jojua lands a clean right hand and Casey lands a knee to the body. She takes Jojua to the ground and the round ended on the ground.
Round 3: Jojua tries to mix things up at the start of the third round but Casey lands more frequent shots. She flurries the punches and blood streamed from Jojua's nose. She tries to hold Casey in the clinch but didn't get it. Casey lands a few more jabs followed by the right hand. Jojua tries to shoot again but eats a high kick and she shoots a late takedown but it's too late as the fight already ended.
Result: Cortney Casey def Liana Jojua via unanimous decision (30-27, 30-27, 30-27)
UFC Vegas 42 Prelims: Marc Diakiese vs Rafael Alves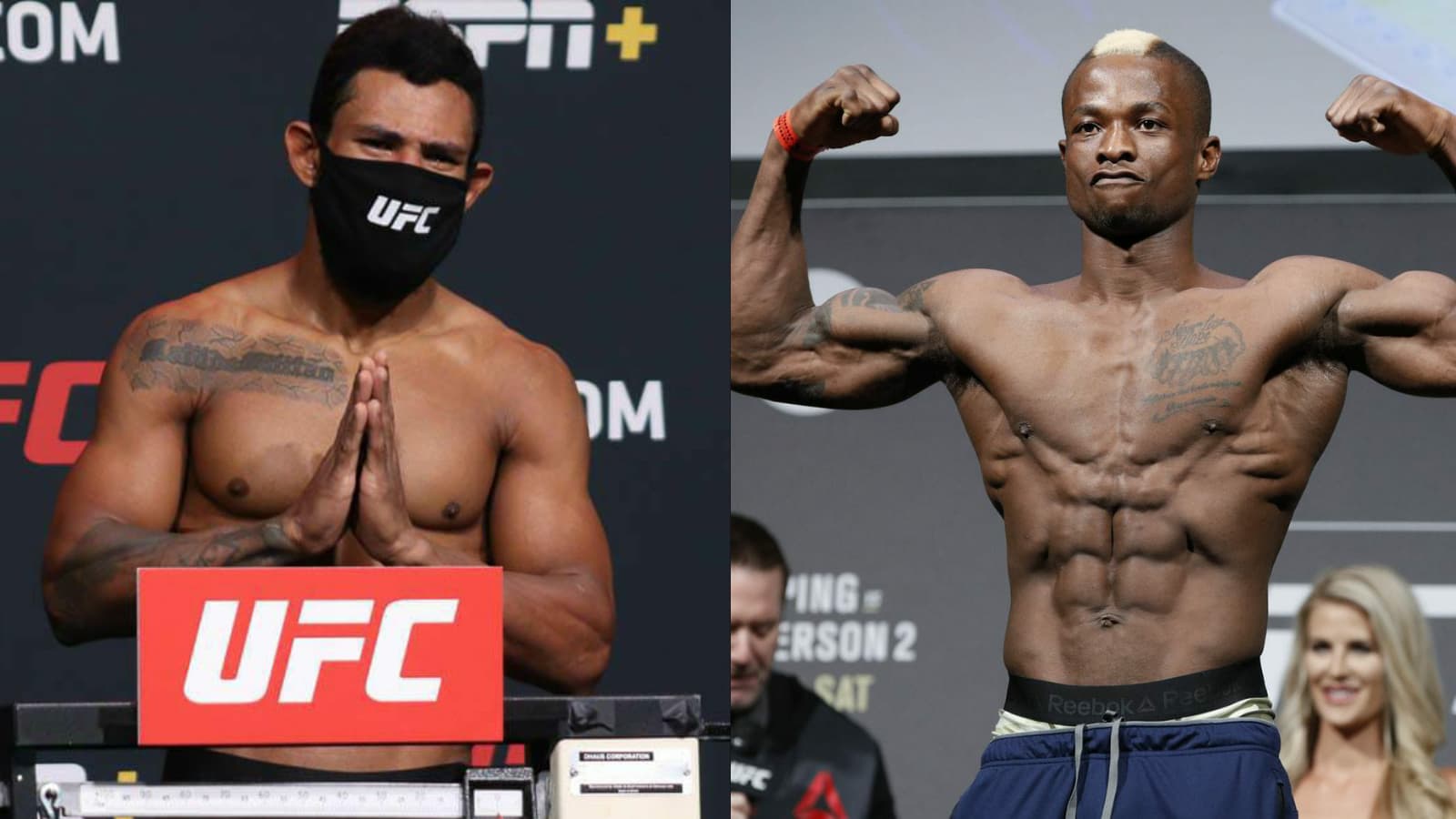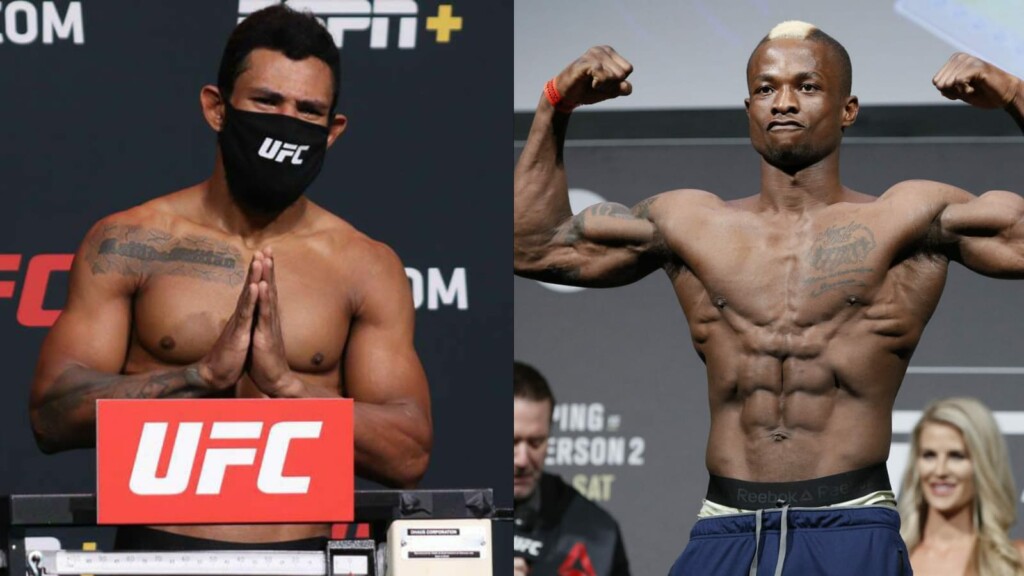 Round 1: Diakiese moves forward and Alves lands the first shot right at the groin, after a brief stop the fight starts again. Alves tries to land a big punch but misses, Diakiese faints a few shots and Alves lands a straight right hand and Diakiese is hurt. Alves sense it and rushed forward with a flying knee. He grabs his neck and drops to the canvas, the choke is sunk deep and Diakiese taps.
Result: Rafael Alves def Marc Diakiese via Submission (Guillotine Choke) (Round 1, 1:48)
UFC Vegas 42 Prelims: Kennedy Nzechukwu vs Da Un Jung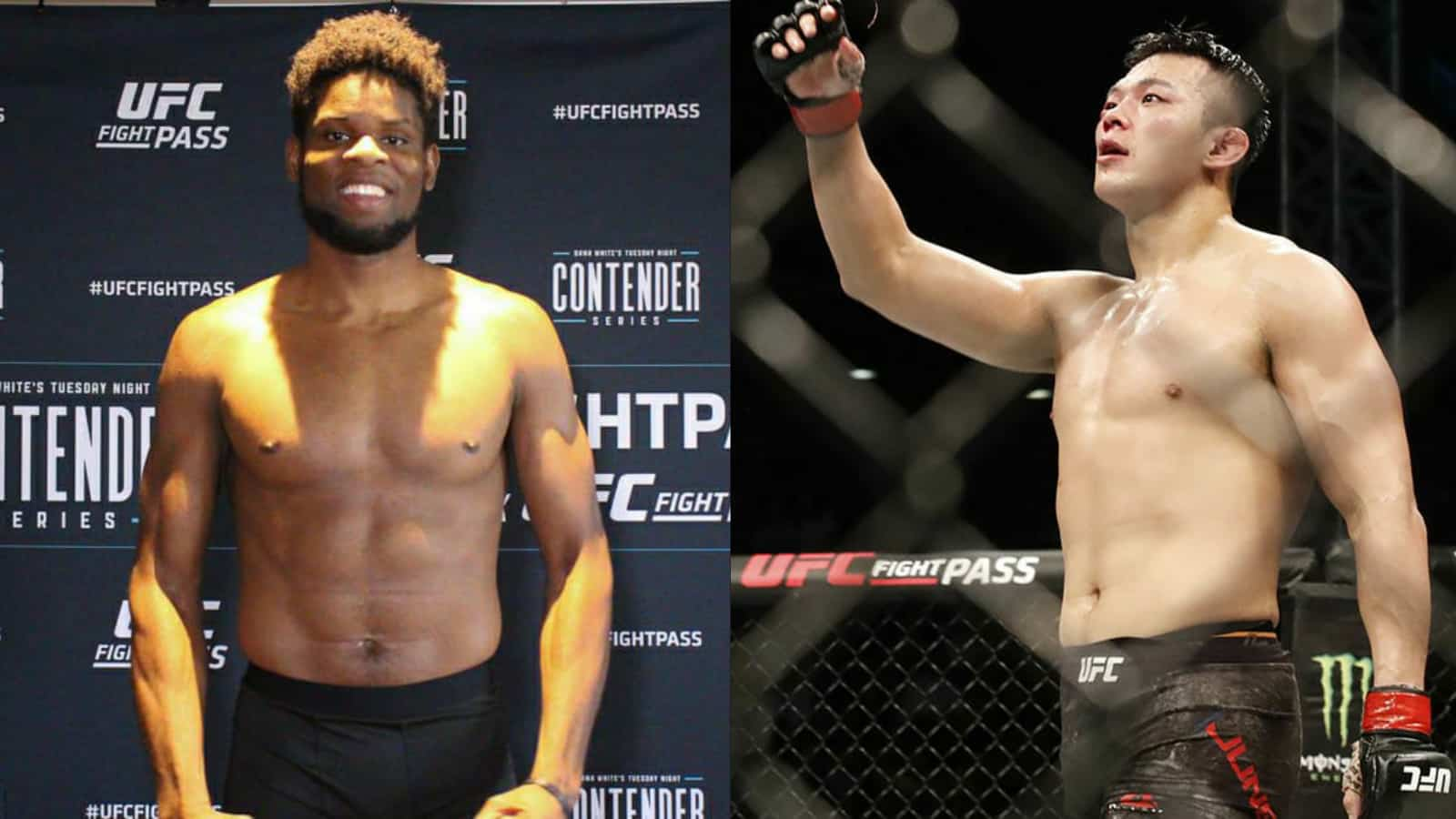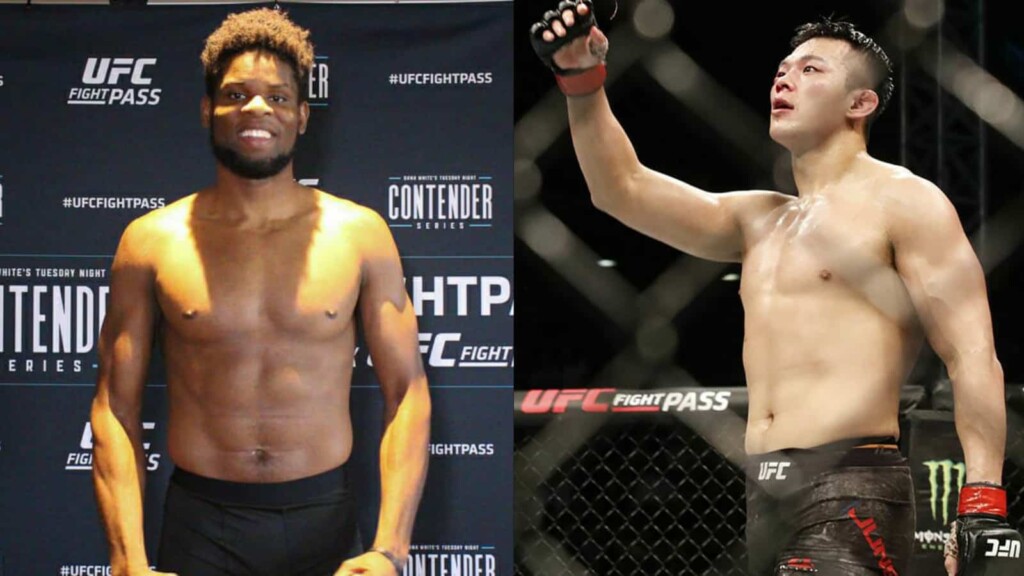 Round 1: Nzechukwu started the fight by pawing a jab and keeping his guard high. Jung holds his wrist and finds a spot for an opening to land his shot. Nzechukwu tries to land a left hand but misses, Jung lands an uppercut and breaks his guard. Nzechukwu finally lands a clean shot and Jung holds him against the cage. He throws a few elbows and Nzechukwu got hurt. Jung sense it and he continued throwing elbows that's it Nzechukwu hits the deck and it's over.
Result: Da un Jung def Kennedy Nzechukwu via Knockout (Elbows) (Round 1, 3:04)
Also Read: UFC Vegas 42: Max Holloway vs Yair Rodriguez Prediction, Odds and Fight Preview.