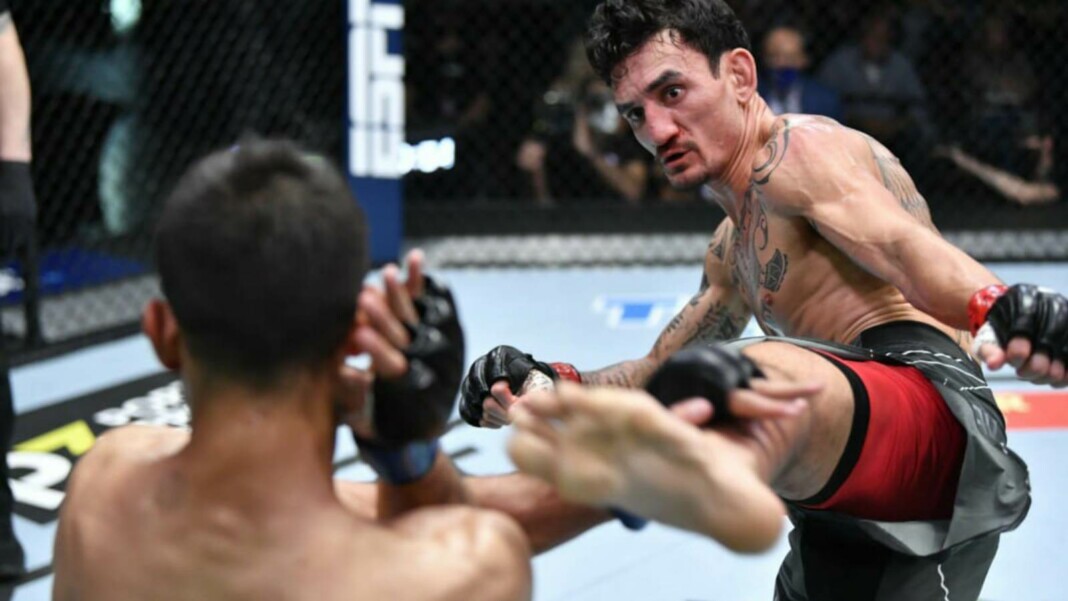 Max Holloway and Yair Rodriguez did not disappoint at UFC Vegas 42. The two phenomenon featherweights put on a fighting masterclass and got everyone jumping out of their seats.
Max Holloway and Yair Rodriguez fought each other in the main event of UFC Vegas 42. The two featherweights absolutely lit up the UFC Apex in Las Vegas, Nevada with five rounds of a striking masterclass. Both the fighters ended up showing great hearts and proved their worth in this main event fight.
The former featherweight champion defeated the rising star from Mexico via unanimous decision after throwing it down for five rounds. This fight is a potential title contender fight and there is no doubt the biggest names in the UFC rosters stayed up watching these two fight for five rounds.
Twitter reactions to UFC Vegas 42: Max Holloway vs Yair Rodriguez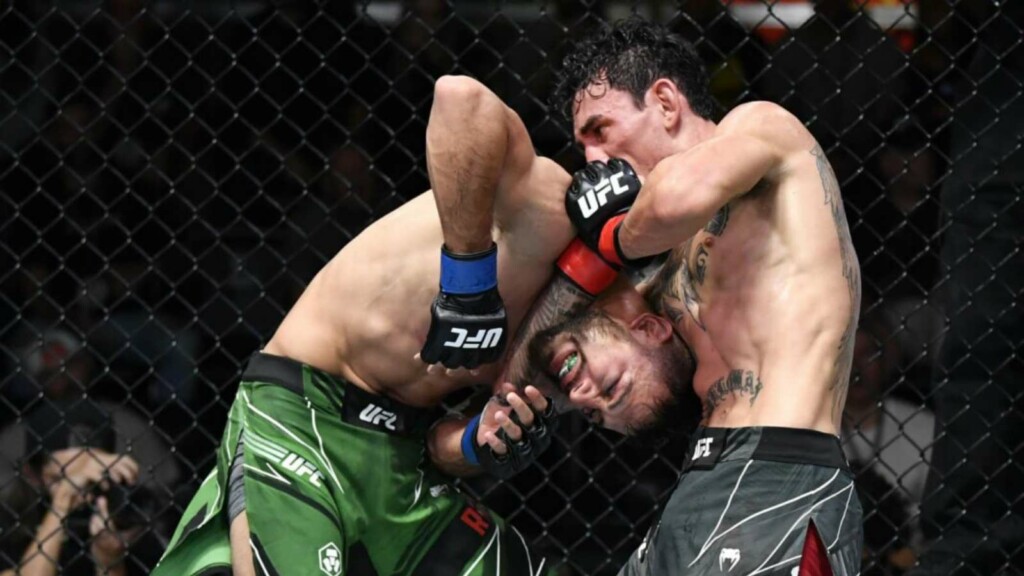 There has been quite a rumble in the UFC in recent times to see who is the best boxer in the promotion. Max "The Blessed" Holloway was considered the best but UFC superstar Conor McGregor begs to differ. The Irishman had some deleted tweets before this main event fight started and also posted an interesting video.
The current featherweight champion Alexander Volkanovski had to give it up for the two amazing fighters who put on a show tonight. "Great fight!! Very competitive… well-done lads," wrote, 'The Great' eyeing at his possible next title challenger.
Bantamweight champion Petr Yan is also in the mix for the best boxers in the UFC. The Russian tweeted after the fight hinting he is the best. "Master of sport in boxing."
UFC's legendary commentator Joe Rogan was not part of the broadcasting team for Fight Night but he was very impressed with the two featherweights.
UFC's heavyweight champion and bantamweight champion, Francis Ngannou, and Aljamain Sterling too were very impressed with this featherweight scrap.
Stars like Stephen Thompson, Gilbert Burns, Marvin Vettori, and Dan Ige reacted to Max Holloway defeating Yair Rodriguez.
Also read: UFC Vegas 42 (Main Event): Max Holloway defeats Yair Rodriguez in a historic featherweight contest to be remembered for ages