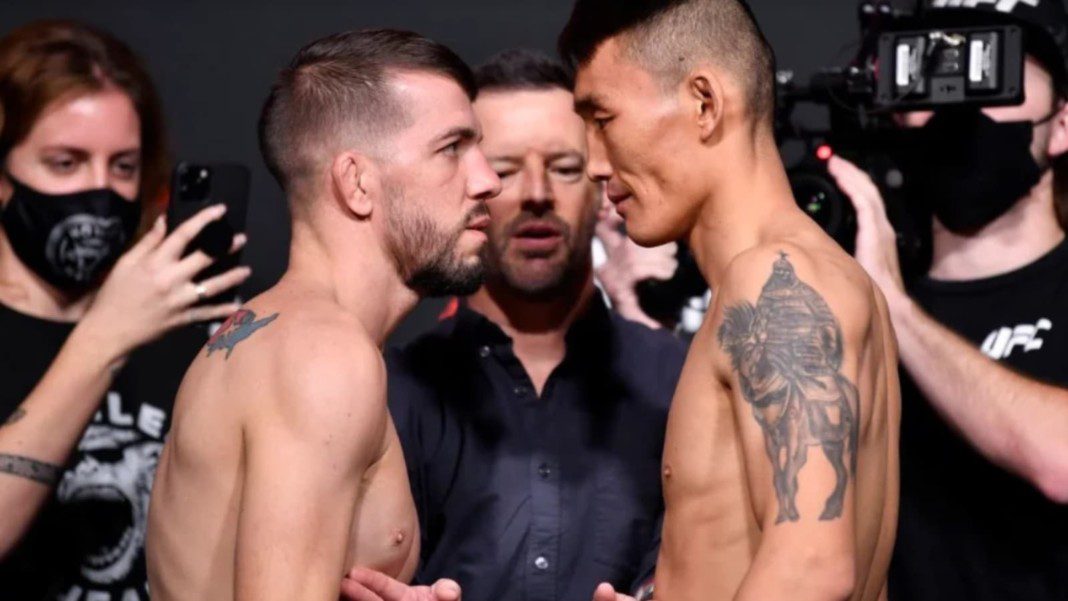 UFC flyweight debutant Cody Durden stirred up a controversy after his off-putting racist comment at the end of his post-fight octagon interview at UFC Vegas 43.
Cody Durden took on another debutant from China, Qileng Aori in the preliminary card of UFC Vegas 43. The fighter from the US managed to win the fight via unanimous decision after three rounds of scrap. At the end of the fight, when Daniel Cormier interviewed him in the octagon, Durden caught everyone off-guard with his racist remark towards his opponent.
At the end of his interview, Cody signed off by saying, "I am gonna send him back to China where he came from." This comment stirred a lot of criticism online where many fighters from the UFC condemned the debutant's act. Cody though is not very sorry for his comment and tried to explain it on Twitter.
Cody Durden says his comment was not racially motivated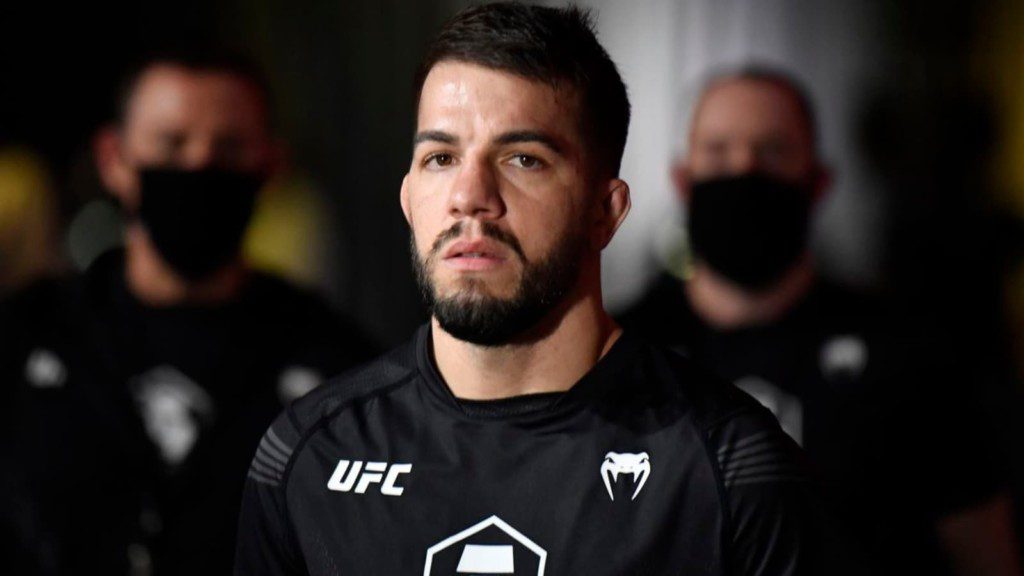 "Listen, the guy was disrespectful, and wouldn't shake my hand at the weigh-ins. After beating him, I simply meant he could go home wherever that may have been. I apologize if I offended anyone, that certainly was not my intention!! I love you all! See you at the top," wrote Duren in his apology tweet.
Despite his explanation, fans managed to scroll back his timeline and find that his racist comment was no accident. The fighter was found guilty of saying controversial statements in his previous posts and saying "I can't wait to dominate communist Qileng."
Fans have asked for the UFC to reprimand the fighter for his comments on his debut fight. What do you think would be the right way to deal with this kind of behavior in the UFC roster?
Also read: "Send him back to China," Twitter explodes as flyweight fighter, Cody Durden makes a racist remark towards opponent after win at UFC Vegas 43